We are kind of obsessed with the owls. We have so many owl crafts already, the DIY macrame owls are fabulous for jewelry pendant and home decoration. The sock owl are so cute for kids gift or sew by kids themselves, and the owl dreamcatcher is another one of my favorites that catch our eyes at first sight! This Crochet Owl Toilet Tank Seat Cover Set all with Free Patterns and video. These lace looking pineapple stitch owls are perfect for toilet cover, or area rugs, change or combine the colors to make it unique for your bathroom and surprise your family and guests in this holiday season.
You may love: Owl Shawl Free Crochet Patterns & Paid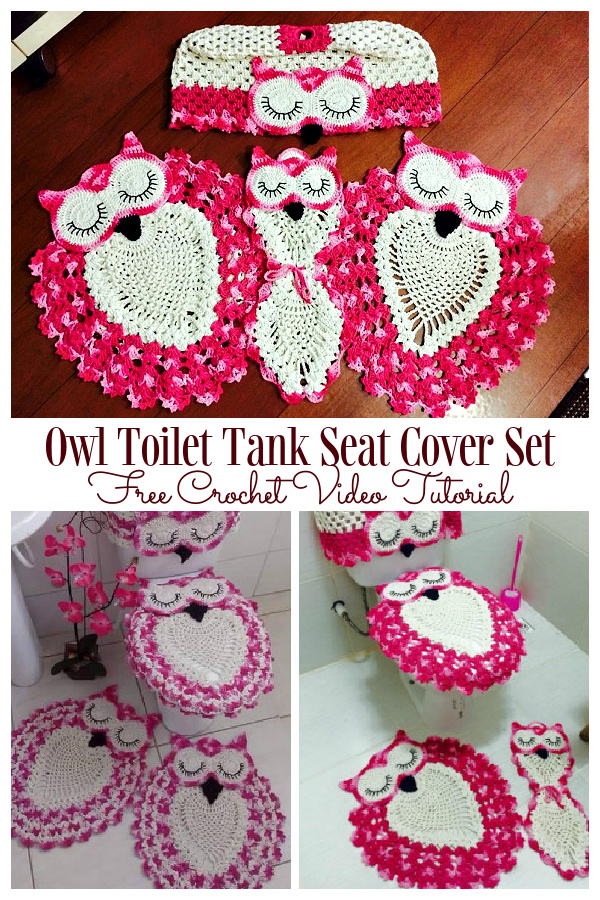 This set contains 4 crochet pieces, two crochet rugs to the floor, and two for the toilet. To make your own crochet owl set, please watch the videos below
Crochet Owl Tank Cover(Youtube: Diane Gonçalves)
Crochet Seat Cover/Rug
Crochet Toilet Rug
Crochet Paper Roll Holder
Looks really fancy to crochet, and best of all that you can get written English patterns free, too.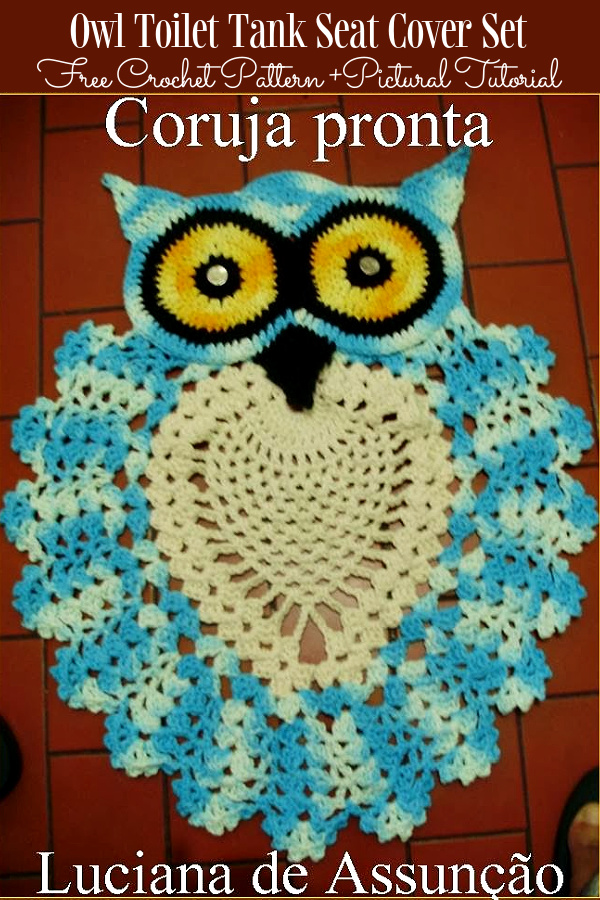 Click the link here for the FREE crochet pattern: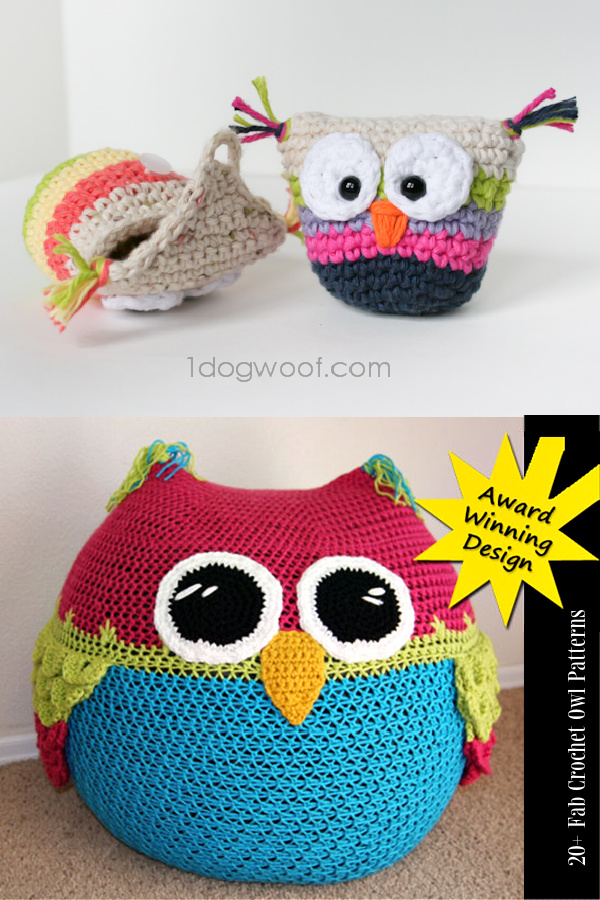 Love owls? Here are more Free Crochet Owl Patterns: