There are tons of ways to recycle old shirts. Every now and then I come across a fabric that is so exciting to make into a rug. Now let's make something new, that's useful and beautiful from old and unwanted. Practical, functional, easy, and green, crocheting rugs from repurposed fabric allows you to decorate a space in infinite styles. You can make the rug as big as the amount of fabric you have on hand.  Over-sized T-shirts are a plentiful resource at your local thrift store or maybe even in your own closet. I recommend the collection of DIY Ways to Recycle Old T-Shirts if you clean up your closet for Spring. One of my favorite uses for them is to cut them into strips and crochet them into rugs, like your grandmother's old braided rag rugs but much easier to make! I have have some rugs without crochet skills that you may love to try.
You may love: Tutorial – Easy weave and Sew Rug From Old T-shirt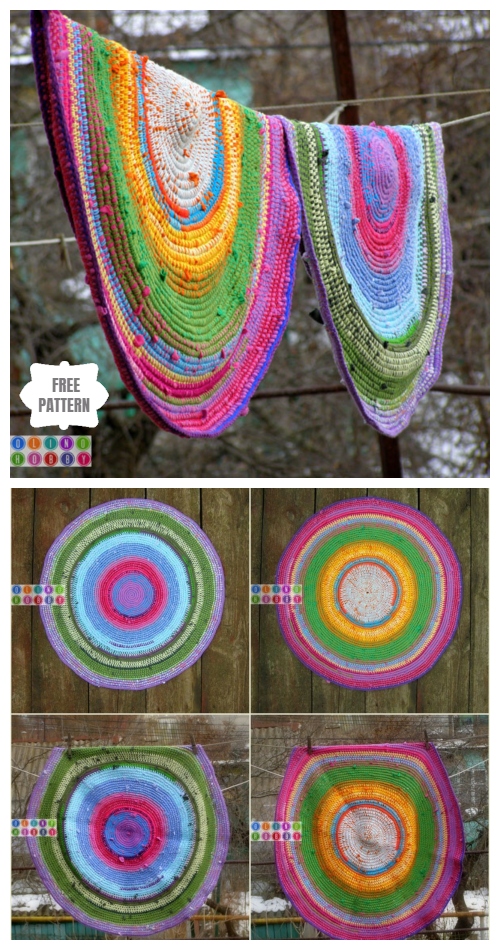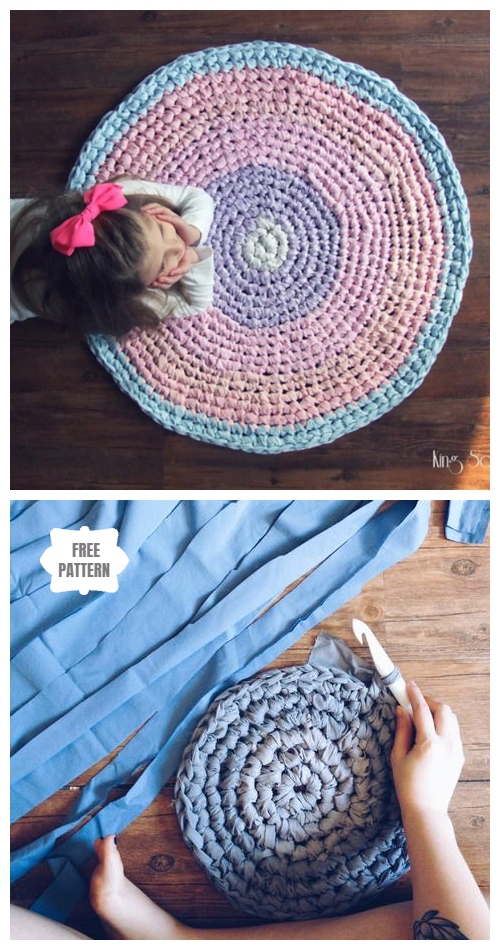 Morgan Roberts shares her design of different color matching of recycled rug, which make the upcycling into wonders that you won't believe and will start your own right away!