There are so many crochet motifs and appliques for us to learn, and this Crochet Santa Face Applique Free Patterns is just right for Christmas season. It turned out to be easy and crochet thread, and fabulous with different color mixes. I love it so much and crochet some to decorate the sweaters and crochet hats for kids, just eye catching. It may be good to attach to the holiday gift as topper, too. Endless usage and what are you waiting for, get out your thread hooks and remaining yarn thread and start your challenge, now.
You can get the free pattern with detailed chart from the link here: pontopreso1.blogspot.com.
If you love feathers, don't miss out the Crochet Feathers Free Patterns-Video we have featured before.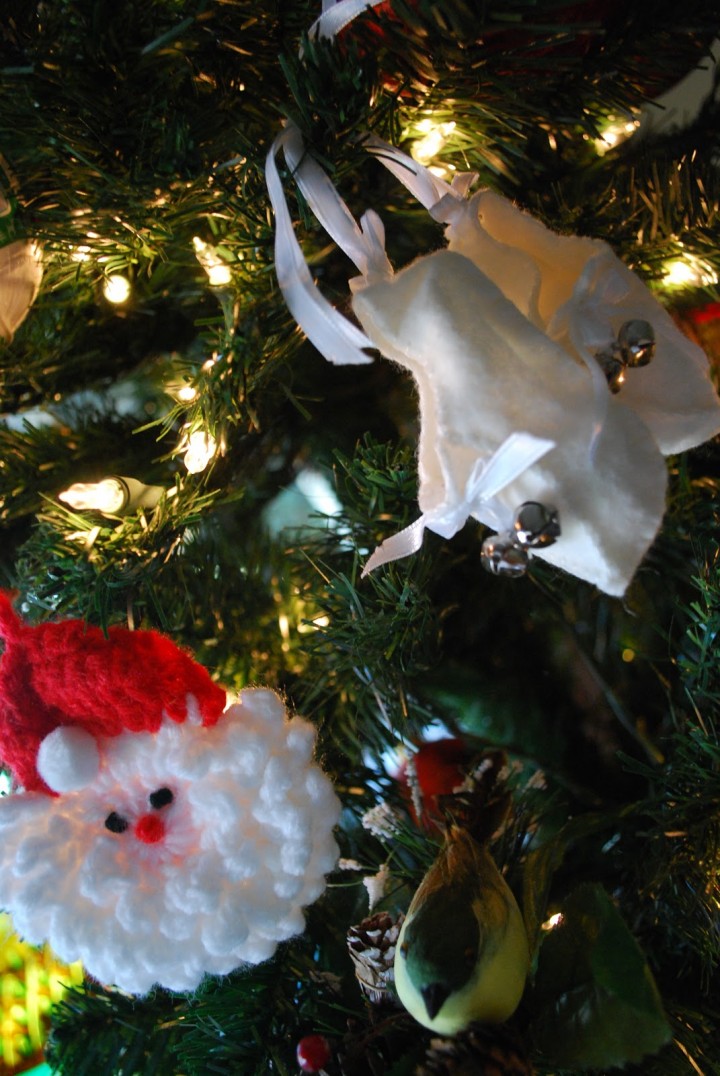 Get the free written pattern here: Cakesbykristin.blogspot.com
Another easy version from maravilhasdocroche.blogspot.com. And I came across this beautiful fluffy Santa face from DIYHowto, and they have a lot other choice there, too.
Image: DIYHowto
Here is the video tutorial of above, wish it can help you figure it out, enjoy, and don't forget to check out our Crochet Peacock Feather Motif Patterns as well.