Christmas is big holiday for celebration and family gathering. We decorate the home with Christmas lights, Christmas wreaths and make all festive Christmas bouquets. Christmas tree is a must have for home decoration as well as party serving. Now comes the DIY felt Santa Claus. Kids can't wait for their gifts ,and this fabric Santa is getting all the gifts ready! If you want to decorate your Home with Santa themes, I do have some projects you won't miss out, the DIY Festive Santa Hat Chair Cover Table Setting (Video)  is ready for the Christmas party. Serving with this fabulous and easy Adorable Strawberry Santa Cake Recipe-Video. With her movable legs, variety of fun prints and pleasing shape, this Santa doll will be another ideal gift for your little ones. They are perfect size for kids hands as Christmas tree ornaments as well.
You may love: more DIY Santa Claus Sewing Free Patterns & Inspirations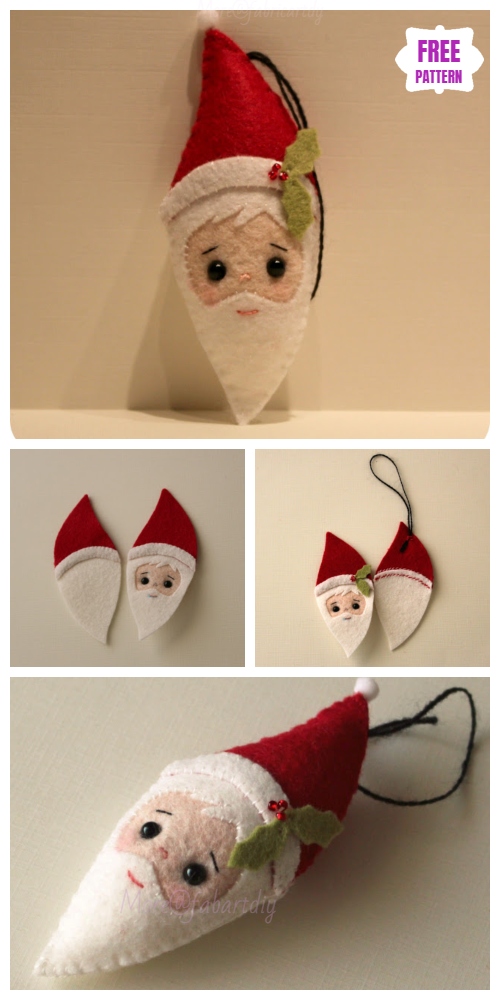 Felt Home Boots,
Free Santa Ornament Pattern by Gingermelondolls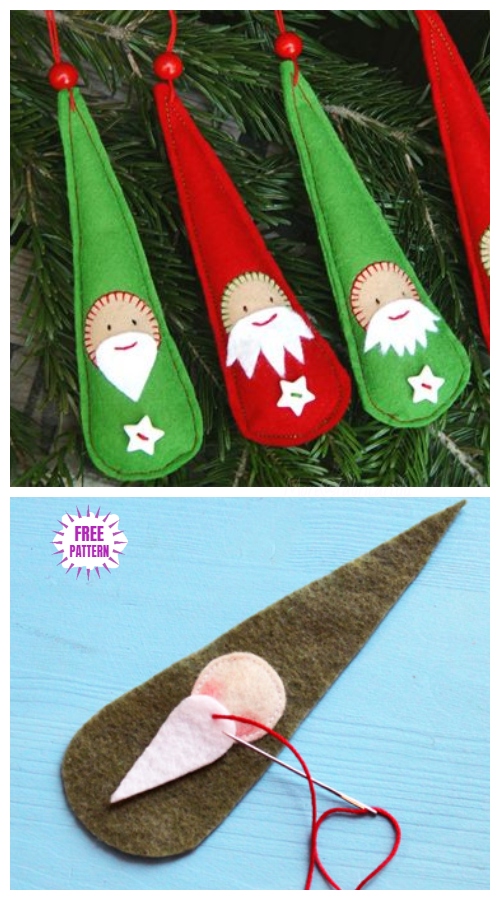 Last Minute Santa Ornaments with Tutorial Via revoluzzza.com.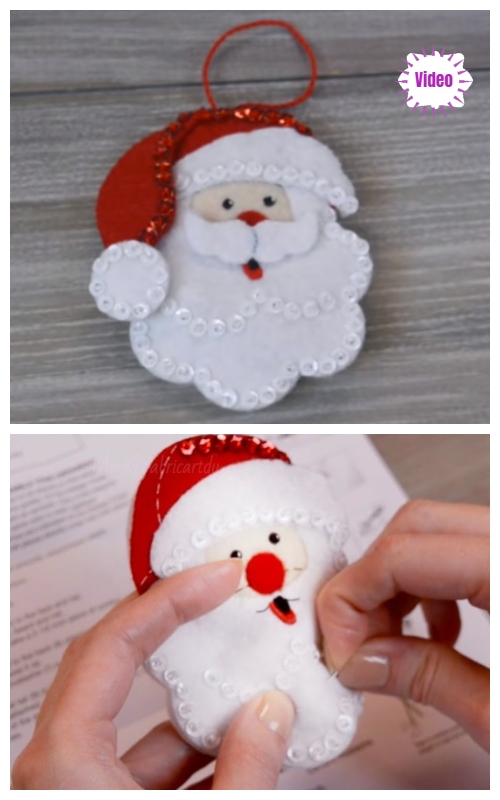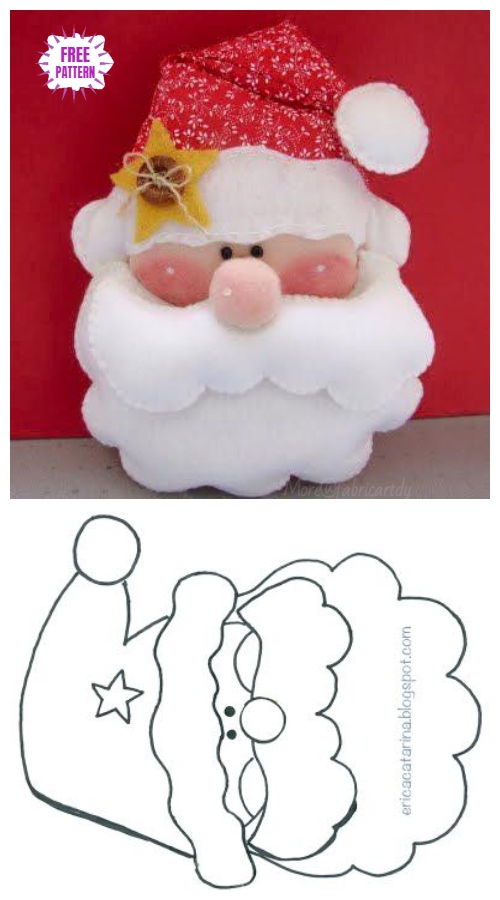 More Free Templates on Next Page