Laundry Basket Dresser: Laundry baskets are great for storing and organizing but if you have a lot of them, they can become clutter themselves. This laundry basket dresser is the perfect way to keep toys organized and keep those baskets from looking like additional clutter. The baskets will slide in and out of their assigned places so they're easy for kids to get to and you can label the fronts with pictures or words of what you want them to put inside. This is also a great idea for a clothes dresser if your child doesn't have one or if they have too many clothes for your current dresser.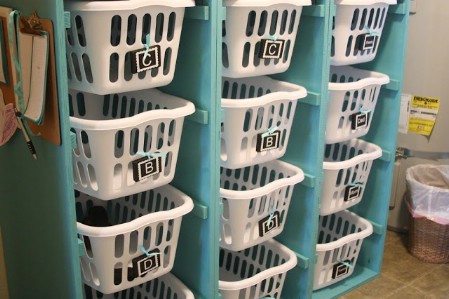 DIY Instructions Via Beingbrook
Video Game Storage: For Wii games, CDs, DVDs and other disc type games, you can build a great storage unit for them that is hidden away, out of sight. The storage is hidden on the inside of a cabinet or entertainment center door so you never see it unless it's open.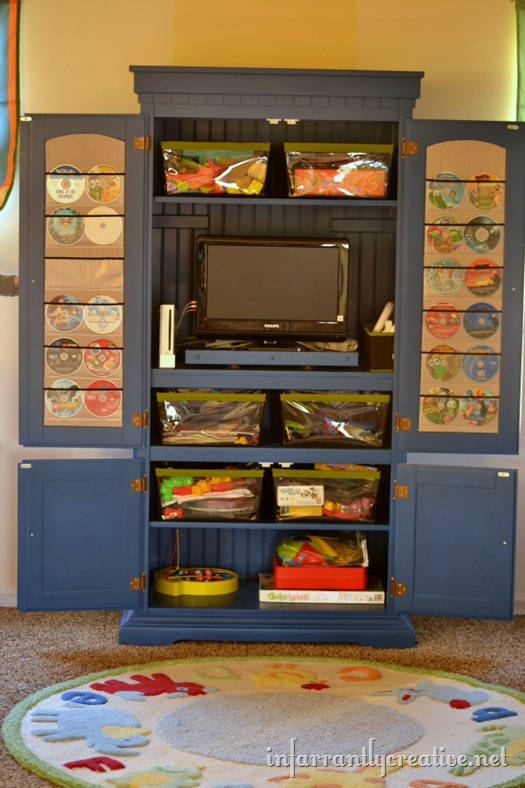 DIY Instructions Via Infarrantlycreative
Hanging Bedside Organizer: This little fabric organizer is pure genius! It's quick and very easy to make, and it simply slips in between the mattress and the actual bed frame. The non-skid pad will ensure that it never slips out from the weight. No mess, no fuss! The organizer on photo is for sale on Higgos, and the pattern and instructions are available Sew mama sew.
DIY Instructions Via Sewmamasew
Dress Up Closet: Dress up closet organizing multiple elements in one place, with small stuffs placed underneath. And it's easy to carry by for kids play.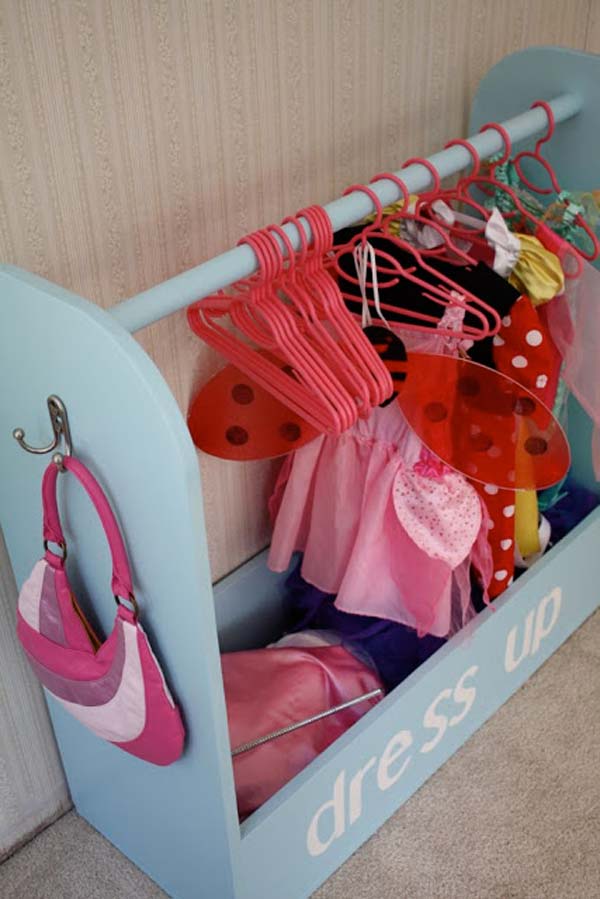 Source: craftinessisnotoptional.com
Wall Mounted Desk: Great ideas for styling teenage girls' bedrooms, with a bedroom style for every teenager girl's taste. Fold it up to space a lot of space.
Wall Mounted Desk Via housetohome.co.uk
American Girl Doll and Toy Storage: American Girl dolls are very popular with little girls and they come with a ton of accessories. A very inexpensive fabric storage bin that slides under the bed is the perfect solution for all that American Girl Doll stuff. You can also keep smaller items like shoes and doll jewelry in Ziploc bags so that nothing gets lost.
DIY Instructions Via Serenitynowblog
Craft Station: Build a craft station easily with all craft supplies nestled in up-cycled bar cart.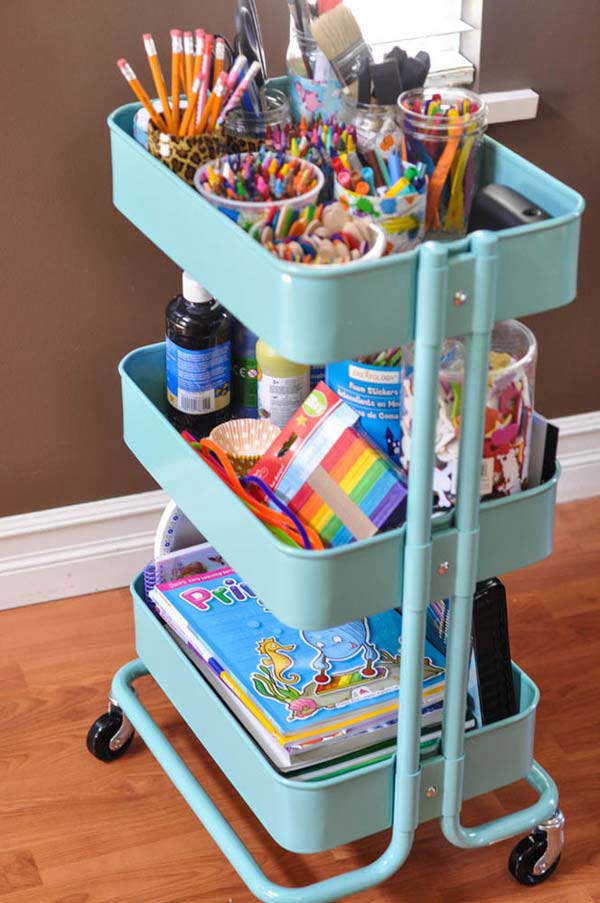 Source: suburble.com