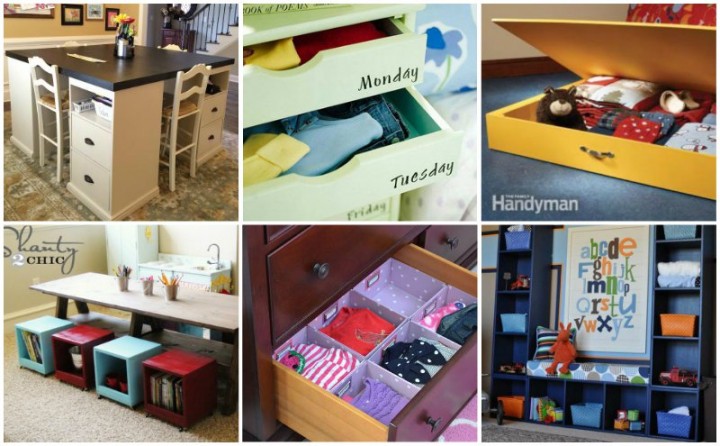 Books, toys, crayons, colored cray and figurines of all kinds spread all over the place, this is the work of a creative and happy child. This is happily a positive example of a healthy attitude yet living with in this manner is never easy, not for the kid nor for you and your guests, it can become dangerous as both of you can trip on crayons or set foot in a rather sharp toy. To prevent such small little accidents we have collected 25 Smart Ways to Organize Your Child's Room Beautifully and efficiently in order to encourage them to be responsible and organized.
Bookcase Reading Corner: Assemble there bookcases into a storage ensemble, you can put books as well as storage baskets for small stuff organization.
Source: projectnursery.com
Four station desk:  assemble 4 base units together to have an awesome station desk The plan is to take them apart and make 2 desks once everyone is too old and cool to do homework/artwork together. You can Make 2-unit if you have 1 or 2 kids to save the space and increase storage.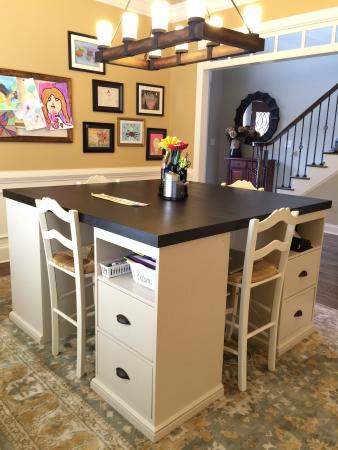 Four station desk Via Ana White
Labeled Drawers of Dressers: Put the outfits of the week into separate drawers of the dresser after laundry.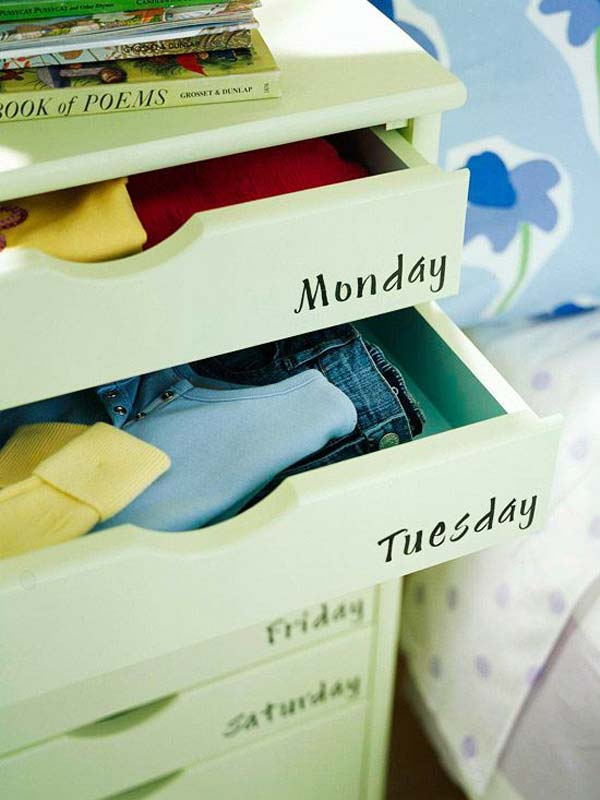 Source: how-do-it.info
DIY Under Bed Storage: Under the bed storage is great. If you aren't a huge fan of buying storage boxes or totes that fit under the bed, you can just build it yourself. This roll out storage chest can be built in just a couple of hours and it's made from a single sheet of plywood, which you can get for around $10 or less. They're also great for keeping off season clothing out of the way.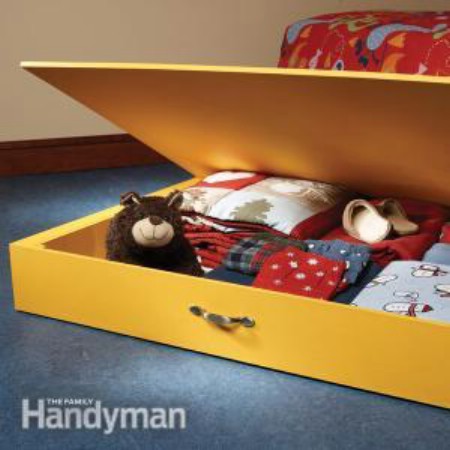 DIY Instructions Via Family handyman
DIY Playroom Library: build a great little library for the kids to keep their books organized and it won't take up any room in their bedrooms. You just build it into the wall or even on the back of a door if you don't have wall space available. And the book display is easy for kids to choose for story time.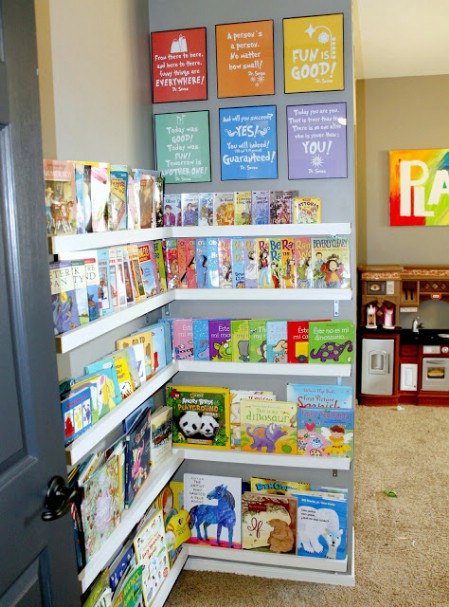 DIY InstructionsVia Thecrafty-woman
Cabinet bed: Transform Old cabinets into news beds to increase space and play possibilities.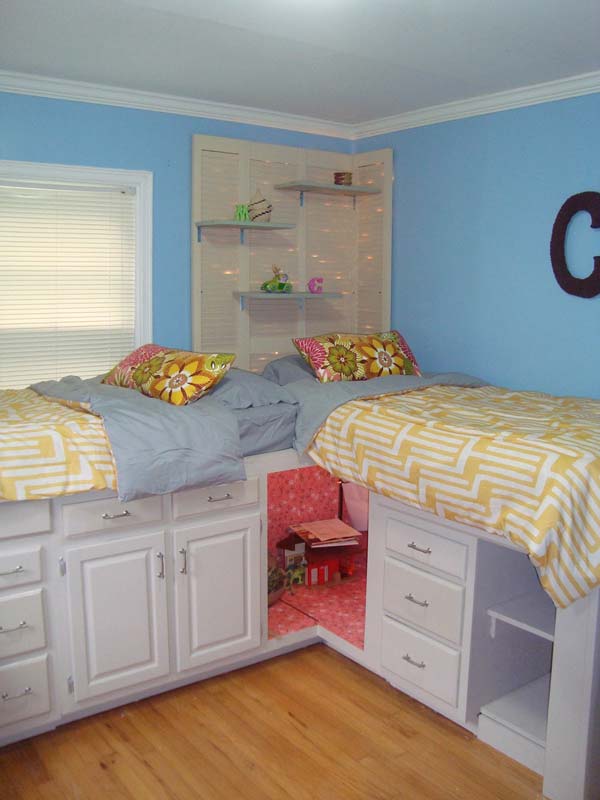 Tutorial: unitedpagesofalabama.blogspot.com
Playroom Seating and Storage: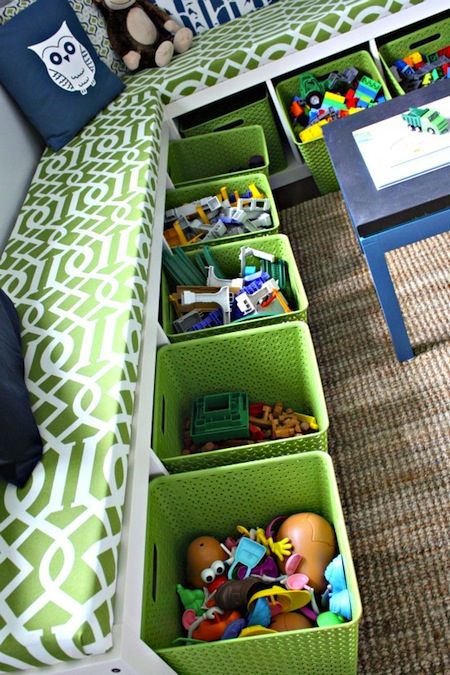 DIY Instructions Via:  (via iHeart Organizing)