Glitter Leaves Garland: Embrace the dark browns and rich golds of autumn with a glittery twist. Hang this garland anywhere in your pad that could use some extra sparkle.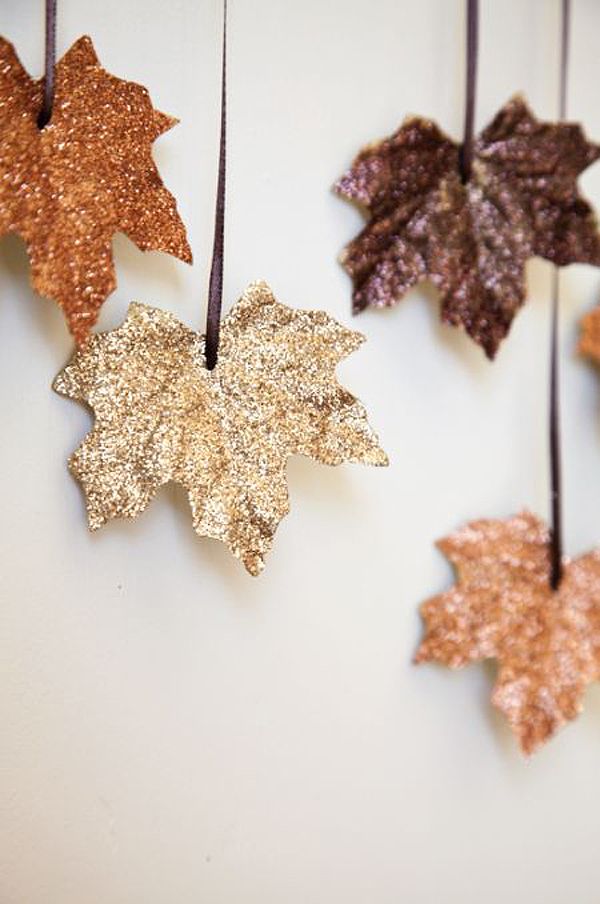 Leaf Chandelier: Decoupage leaves over an inflated balloon, pop the balloon, & this is the end result! So pretty! It would be cute to make with leaves (real or fake) mod podge them around a balloon that has been sprayed with cooking spray, modpodge leaves on then pop balloon when dry and you have a beautiful piece of art. It's fun to do and display on table or hanging as chandelier.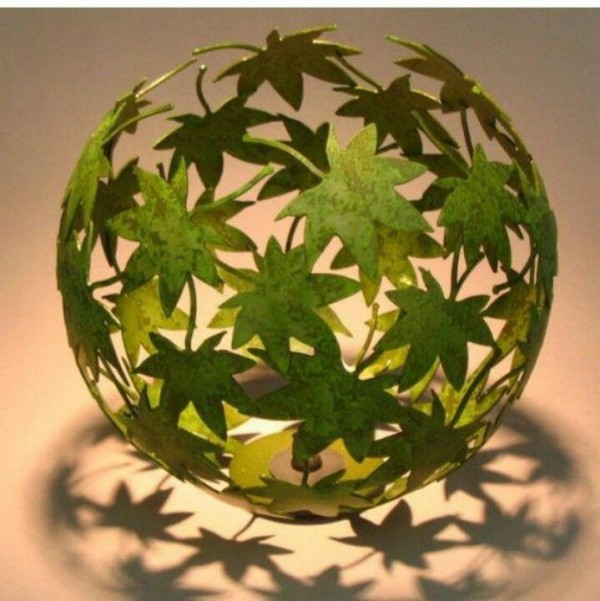 Painted leaf art
Leaf Mask: make mask from fall leaves for any party crafting.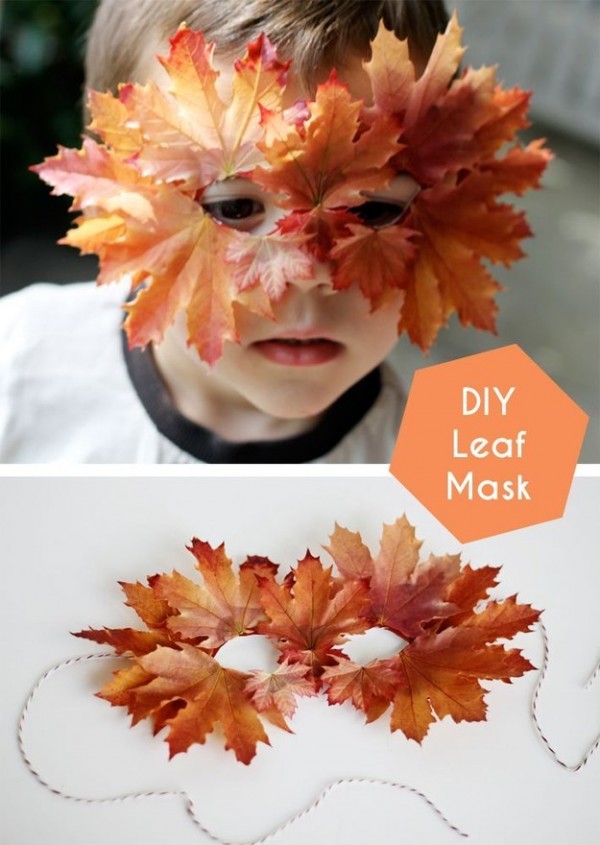 Nature's Ornament: Put natural element inside a clear ornament. Take off the top and slip the element in, bending slightly to fit if needed. Tie a coordinating ribbon at the top.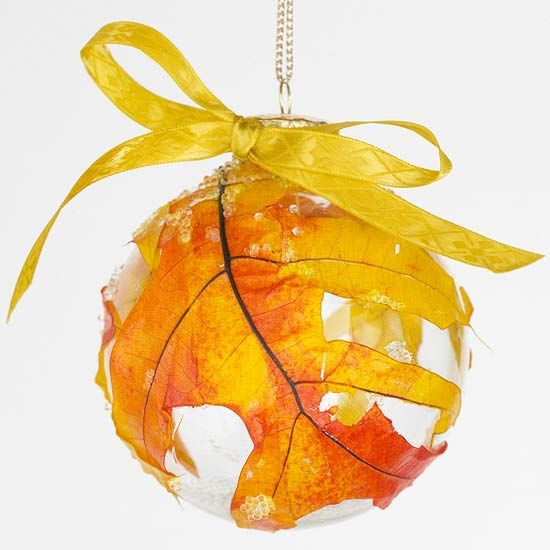 Nature's Ornament Via BHG
Frame Pressed Leaves: Press leaves to dry and keep them framed as wall decoration.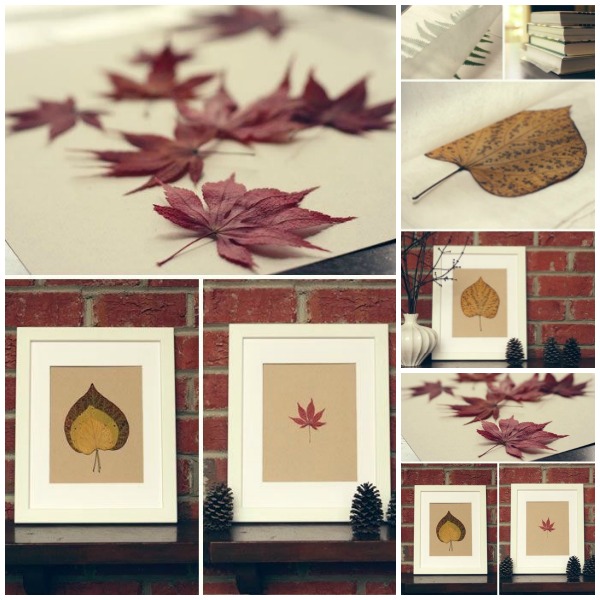 Skeleton Leaf: To make these leaves first you have to add 10 teaspoons of baking soda to one litter of water in a pot. Bring the water to boil and add the leaves that you want to skeletonize. Let the leaves boil in the mixture of water and baking soda for about 20 to 30 minutes and then gently remove the leaves and place on a paper towel to absorb moisture. With a soft paint brush start removing the green flesh of leaves one by one and as you remove the softened green part you will see veins of the leaf appear. Dip this leaf skeleton in a mixture of water and food color and dry the leaf again on a paper towel.