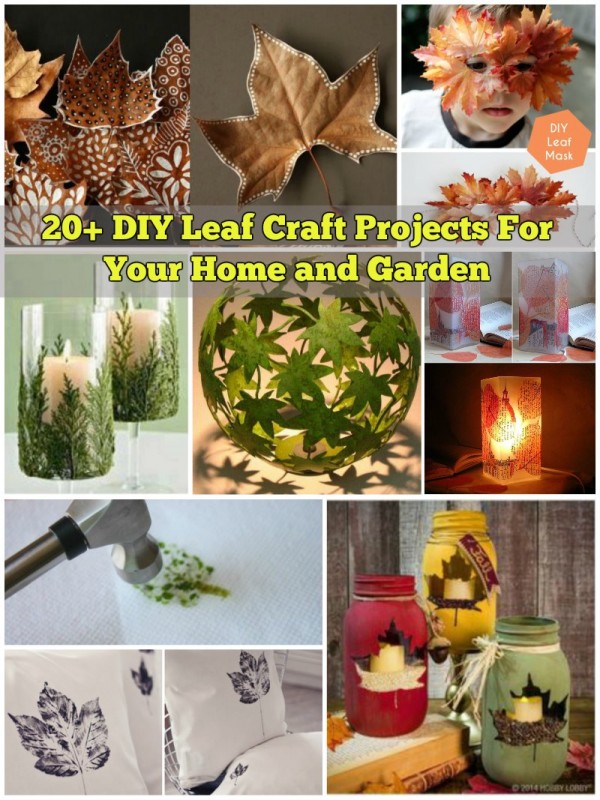 Whether leaves are green or falling, we are excited here to put these nature gift back home and garden for nature inspired projects. These 20+ DIY Leaf Craft Projects For Your Home and Garden will definitely be a jump start to transform your living space into a fun wonderland that looks just as festive as the outdoors!
DIY Botanical Wall Art to Decorate Your Walls: take any leaf and place it over the paper. Apply spray paint in the color of your choice. When the paint dries remove the leaf and you will get a white silhouette of the leaf. Then peel away the dried art masking liquid that you applied in the beginning and a white border will appear. Frame it and hang it on your wall.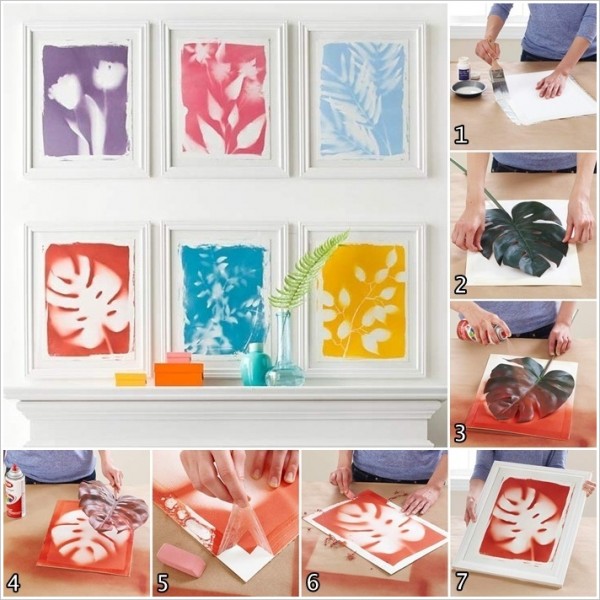 Easy Holly Candles: The technique is good for candles, chocolates, soaps.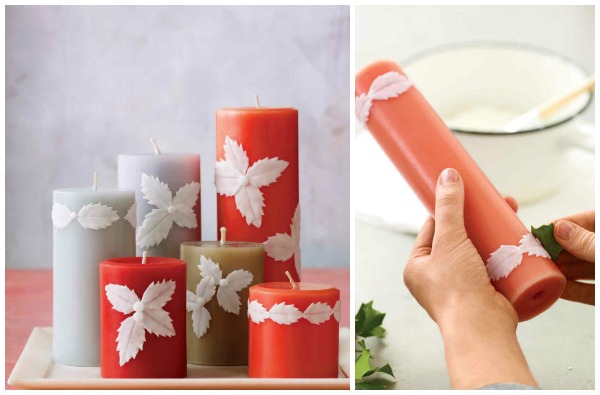 DIY Big Leaf Printing for You to Try: To make this wonderful and yet simple leaf print first you have to take a tray and create a hotchpotch of colors in it. Be careful not to mix the colors completely. Then take a big leaf and put it onto the tray of paints.
Big Leaf Printing Tutorial Via Kleas
Spray painted Silhouette Leave canvas wall art: This one appeals to the gardener in me. A plain canvas is first sprayed with a solid color, then a leaf is place, and the whole thing painted with a contrast color. Remove the leaf and you have great wall art.
Evergreen Candle Holder: Here is another easy DIY holiday candle project. You simply spray adhesive to flat evergreen pieces, attach said evergreens to the glass candle holder, trim the bottom, and you're done.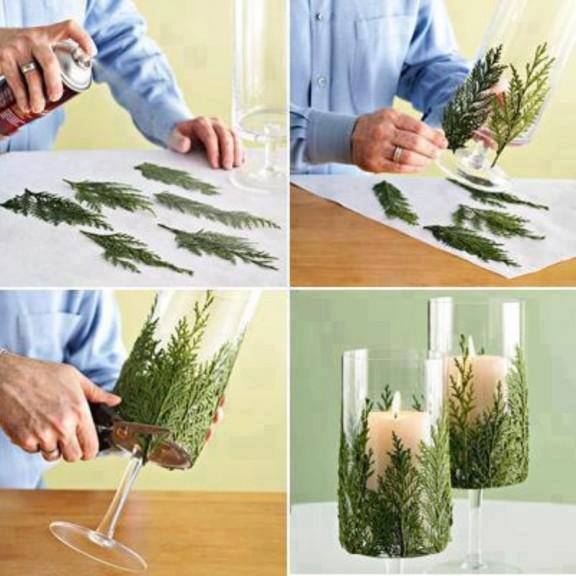 Fall Leaf Bowl: This delicate leaf bowl is quite the head turner, all thanks to an ample amount of Mod Podge and a foam ball form. If you want to use real leaves for this DIY, make sure they're freshly fallen so that they're flexible enough to bend without breaking.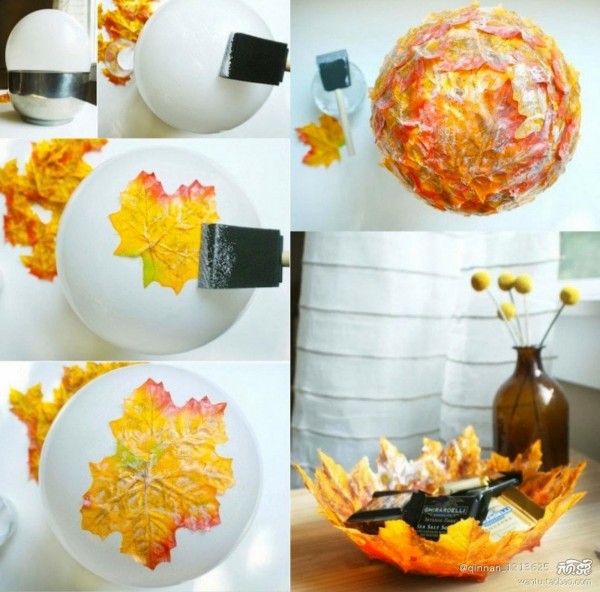 Leaf Mason Jar Luminary