A lot of us love crafts, especially fun, easy crafts that all ages can get involved. We have featured this yarn feather before, and today we are going to make it more detailed with video so that you can easily work through. In addition to knits, we have a lot of craft ideas to make with yarn. Such as the DIY Cute Yarn Birdie (Video),  Yarn Pom Pom Figures. If you ever been to Michelle's, you know some projects are even kids friendly, such as these yarn feathers. These pretty handmade feathers are made of yarn or threads, it's an super easy and pretty DIY project for crafts that needs feather for decoration or simply arrange them as wall art.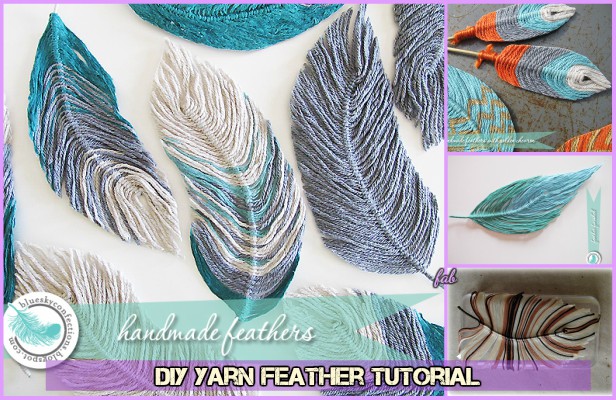 This project is pretty easy to make, but the results can be fabulous with you creation of color combination. All supplies you need:
Yarn or Thread
Scissors
Copper wire
Phone case
Video: Studio Knit
You may ask what's all those feathers for? Well, you can decorate your book or greeting card, hanging under dream catcher, using as jewelry, add bling or Beads over to make it more beautiful. Here are some inspirations and tutorials to help you through. Don't miss the crochet version Here: Crochet Feathers Free Patterns-Video

Handmade Feathers & Handmade Feather Hair Picks


Handmade Yarn Feather DIY; Be sure to check out the DIY Cute Yarn Birdie (Video), too.