DIY Modular Shelves: This beautiful modular shelving unit is made from wine boxes.They may actually give you the wine crates when they're finished with them. Then it's just a matter of staining and stacking to get the look that you want. You can also do this with other types of wooden crates and get the same look.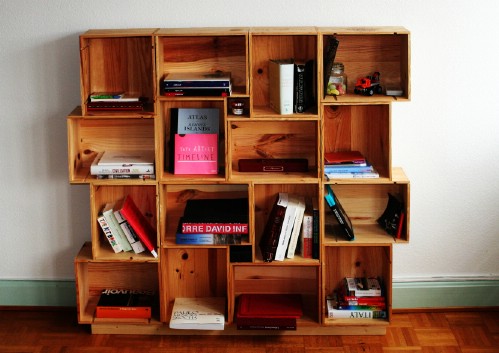 DIY InstructionsVia Alightdelight
Simple Wood Bathroom Shelf: If you have a corner of the bathroom or a wall that's empty, you can easily create more storage space with this simple wood shelf. The great thing about this one (aside from the fact that it's cheap and easy to build) is you can just stand it up in the corner and move it whenever needed.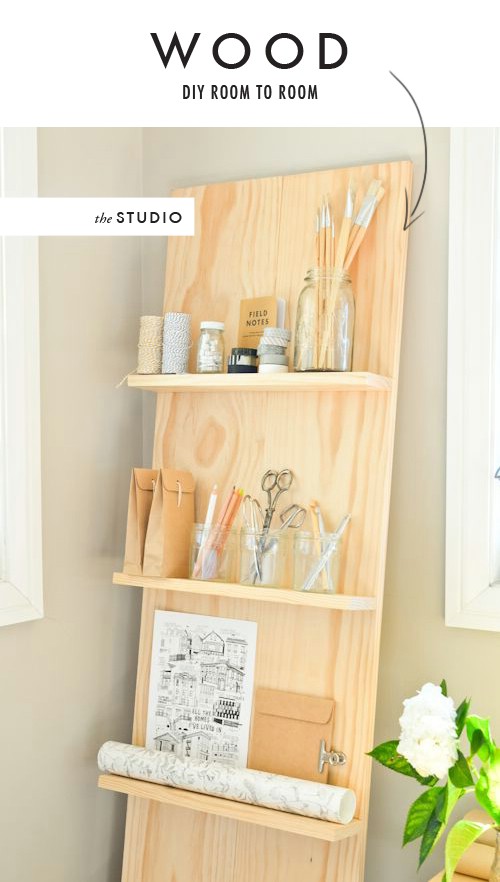 DIY Instructions Via Thehousethatlarsbuilt
DIY Wooden Wine Shelf: Even if you don't tend to drink wine, this DIY shelf is great. It perfectly holds those wine bottles and displays them in a beautiful way.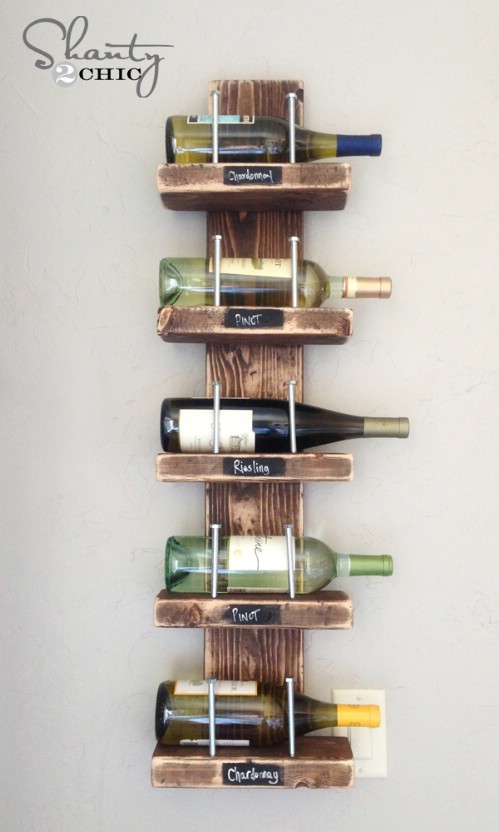 DIY Instructions Via Shanty-2-chic
Paint Bucket Shelves: These adorable shelves are made with plastic paint buckets. They're cheap since you already have the empty paint buckets and they're bound to spark conversation when people see them.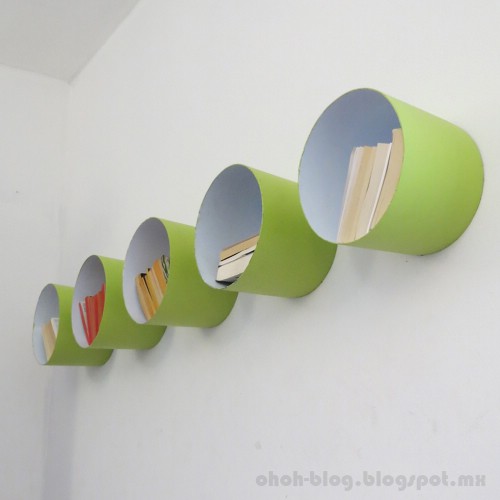 DIY Instructions Via Ohohblog
Concrete Shelf: I put this on list because it cost less and create to bring concrete in wall decoration. You can customize the size and width according to your practical needs.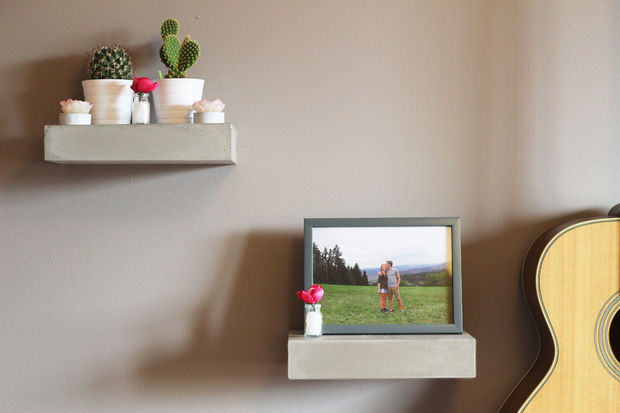 DIY Instructions Via Instructables
Rustic Wall Storage Bins: These rustic bins are perfect for keeping just inside the mud room or back door and holding shoes and other things that you don't want thrown around the house. It's a quick and easy storage solution that is also a great décor addition to any home.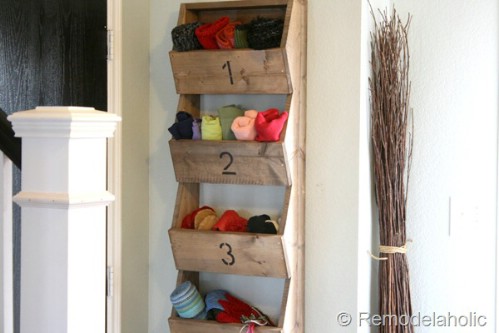 DIY Instructions Via Remodelaholic
Rustic Log Shelves: Cut the log lengthwise at whatever thickness you think you need. Once you're done with the cutting, just add a quick coat of something to make it shiny and you're all set. Just attach your new shelves to the wall with brackets and you have a great rustic place for storing things and adding décor.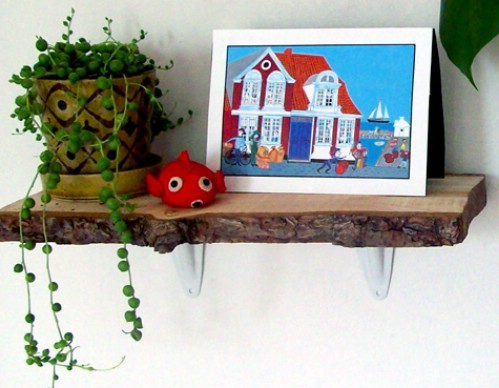 DIY Instructions Via Designsponge
Ladder Shelf: A wall-mounted ladder makes the coolest bookshelf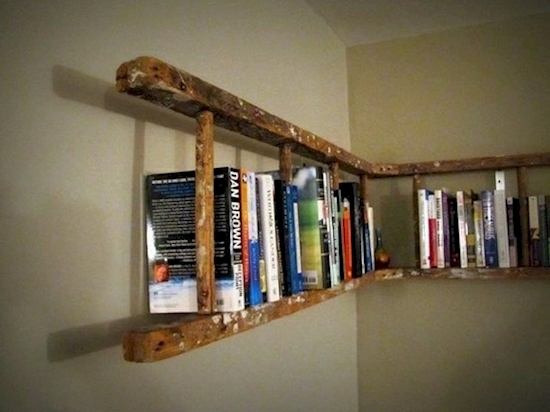 Wall-mounted ladder Via Fab Art DIY