Do you knit? We have some fabulous knitting projects available for the cold weather. I love this asymmetric knit slot scarf design (Pfeilraupe Scarf: Caterpillar scarf) when I saw it at first sight, it's so versatile and variable to wear with different outfit styles.And luckily we can  get the free knitting pattern (Thanks again, Alpi) from Alpirose on Ravelry. She showed some completed work with this Caterpillar scarf, quite inspirational for us to combine other colors for a change. It's a perfect knitting project to start now for a chilly whether outside, and still wearable in early Spring. They are so soft and cozy for ladies and girls everyday and great gift for all. Pfeilraupe by Alpi Alpenrose triangle shaped scarf which has six slots to pull the narrow end through is so unique that everyone will love it.
You may love: DIY Pretty Cable Knitted Scarfette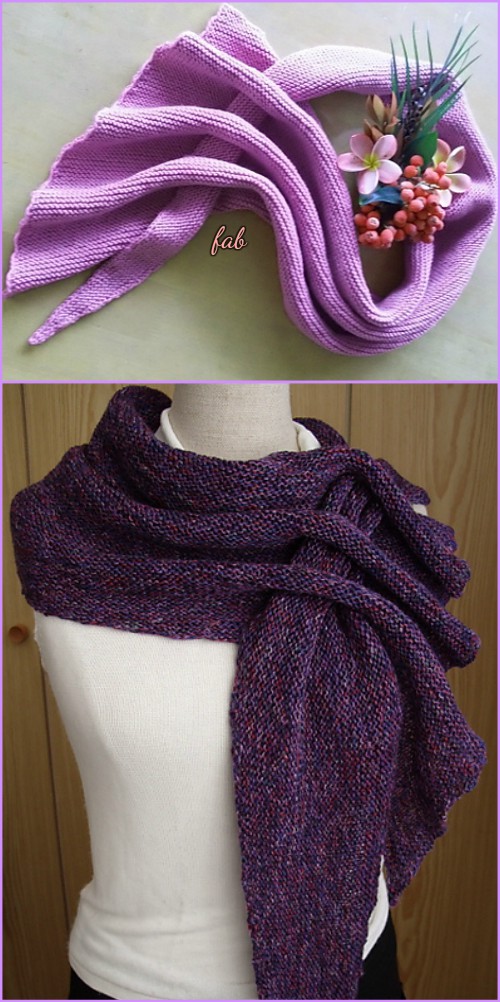 Pfeilraupe Scarf Free Pattern in 7 Languages
This great design can also be found from alpis-farbenrausch.blogspot.ch (Alpi's personal blog). She even share her trick on how to knit the slots of the scarf, too.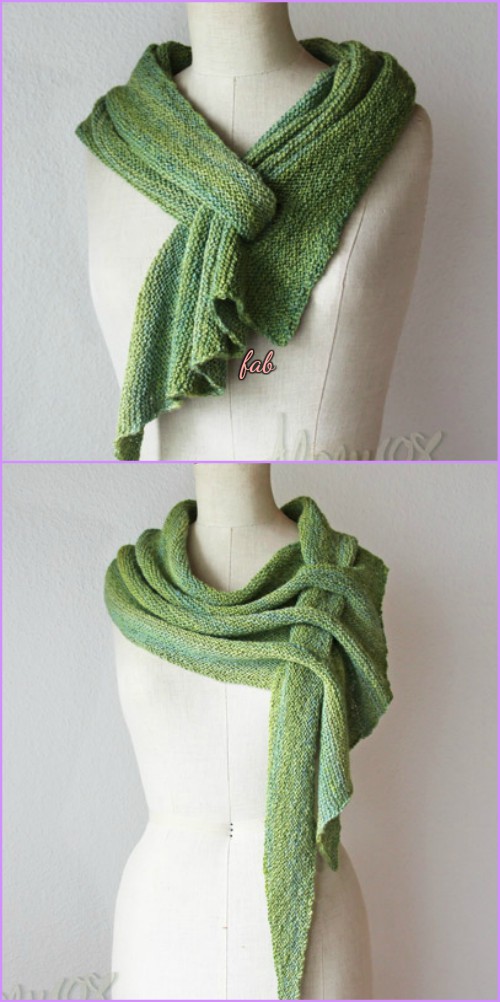 Tutorial: alpis-farbenrausch.blogspot.com
How to crochet the slot? Get the tip via the link: