Spring is in the corner, and time to crochet something Spring, like these cute crochet chicken. Why crochet chickens? We can crochet chicken toys for kids, hanging around for spring decoration, and keep your real hens and rooster accompanied. This is a simple pattern which you can add your own touch to with color choices and adding any design to suit your personality and taste to. And all parts are made in the round without joining rows as basic Amigurumi crochet projects. Whether it's a giant metal chicken in the yard, a chicken themed kitchen with rooster cookie jar, or just an abiding fondness for all things feathery, this roundup is for you!
You may love: Crochet Eggstremely Egg Cosy Set Free Pattern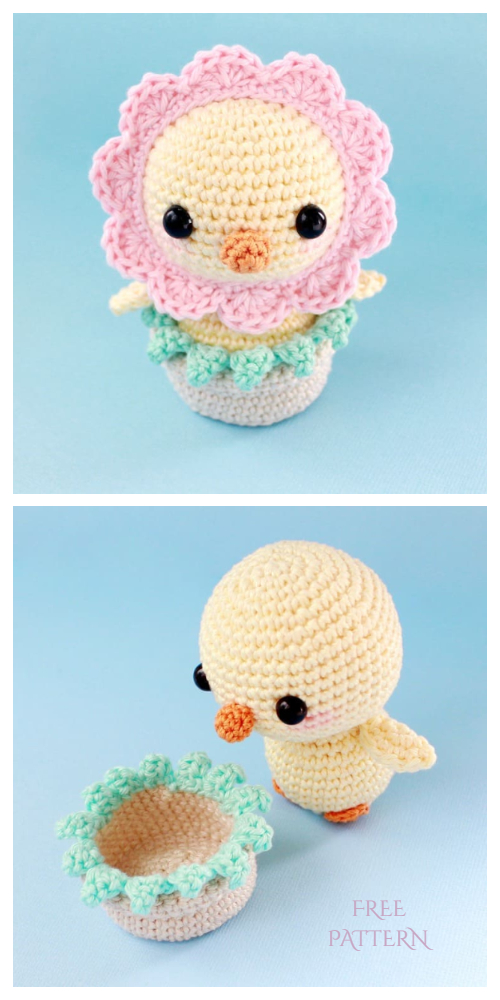 Click the link here for free pattern: Crochet Funny Chick Amigurumi
Click the link here for free pattern: Crochet Easter Hen Free Pattern
You may like this chick-chick-chick crochet chicken pattern for your Easter decoration or little guests treatment. It is pyramid shaped that can be seated well, and cute enough to catch kids' eyes for playing.
Click the link here for free pattern: Little Chick Bean Bag Pattern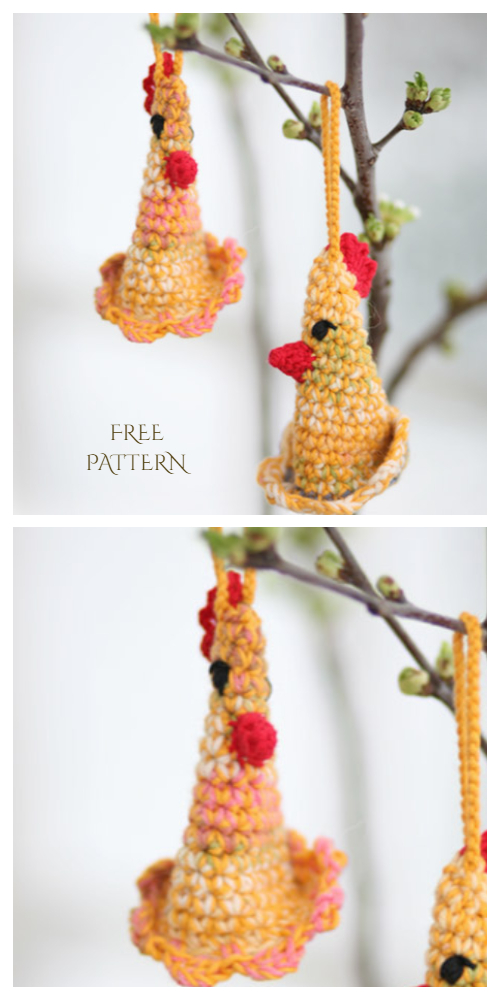 Click the link here for free pattern:  Crochet DROPS Easter chickens