Do you love the movie star war, guess you or your little ones are obsessed in the VII season as I do, and this DIY Princess Leia Wig for Halloween fun. My friend told me so many times to watch the movie, as she was so in love with it and watched all the series she missed. which character you love most, master yoda, kylo ren in the hemlet or the Princess Leia. We have Origami Darth Vader, too. Girls love the princess, and so with all the little princess, and today we are going to try this quick and twisted version of Princess Leia Yarn Wig for your Star Wars fans. It's so adorable and perfect for dressing up your little angels and imagine the fun photos you can take with that. And if you love more crafts to dress up this Halloween, check out our collection of DIY Halloween costume, and easy to DIY Halloween decorating list as well as the party snacks and treats that you can get ideas to make your Halloween more fun this year.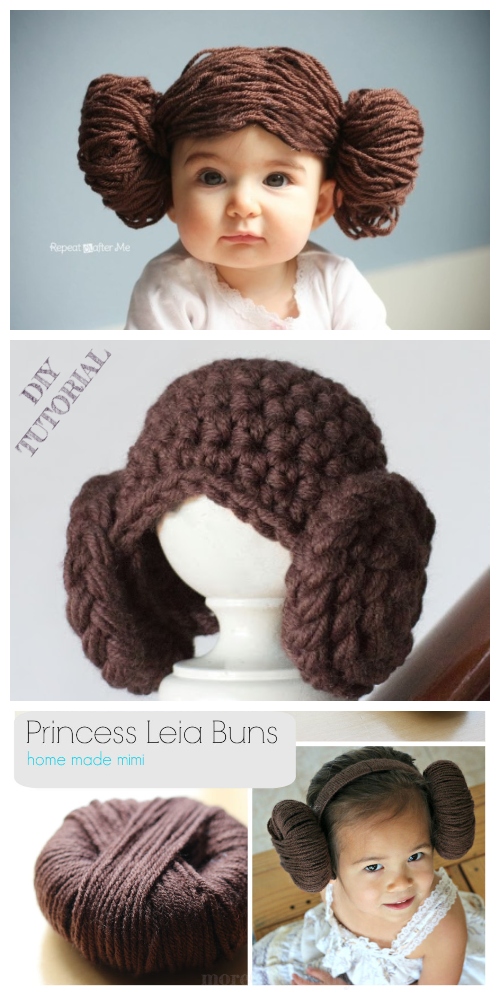 This Princess Leia Yarn Wig make your baby look so adorable. Sarah on repeat crafter me make this fun yarn wig by glue the yarn on a piece of fabric and wrap both ends with socks, easy and smart.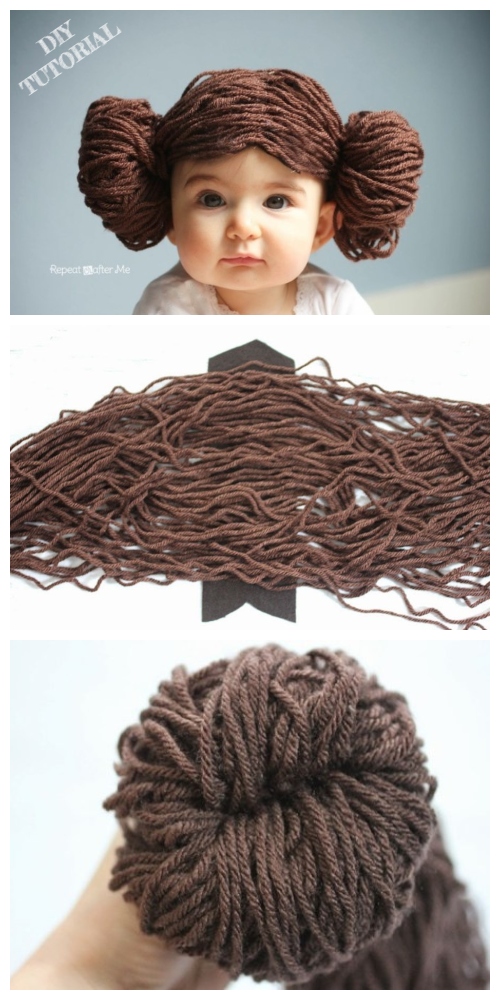 You can go get the full tutorial via her blog here: Repeat after me – Princess Leia Yarn Wig
The princess leia bun is actually a cinnamon roll bun, there are several versions along the web, here are some other DIY versions you can make for Halloween or party dress up. Cooking and Crafting Channel shares a fun way to glue the braided bun roll onto headband, which looks pretty easy, let's check out how:
Video: Cooking and Crafting
Or you prefer to crochet a hat by adding the wig at both sides, here is the free pattern from hopefully honey.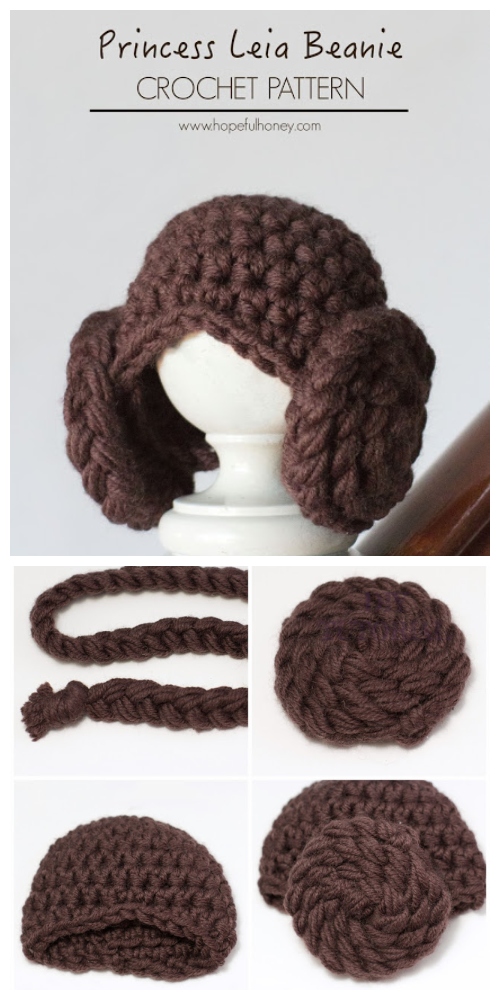 The easy free pattern via hopeful honey here: Princess Leia Inspired Beanie Crochet Pattern. Go check out our DIY Halloween Costumes collection you can easily make for you and you little ones.
Homemade Mini has another version to make this headband bun using hair donut, which is so smart and good to reuse the yarn later on.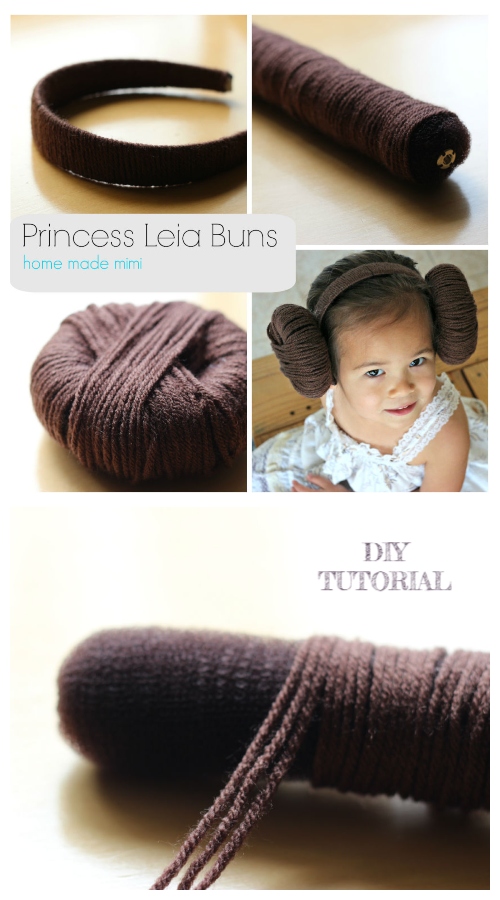 If you happen to have hair donuts not in use, make them with brown yarn and create this fun Halloween hair accessory for your girls, go check out how she did on her blog: homemade mini there.