Recycle egg cartons into new and practical home decorations. We have so many egg carton DIY projects featured on our site. And today we are going to make a wonderful Christmas wreath out of plastic egg trays, holly and festive frosty looking to decorate Christmas door and wall, or even make flower bouquet for home decor or wedding flower ball. This project is pretty simple, but it can be time consuming. It takes me about 2-3 hours to finish.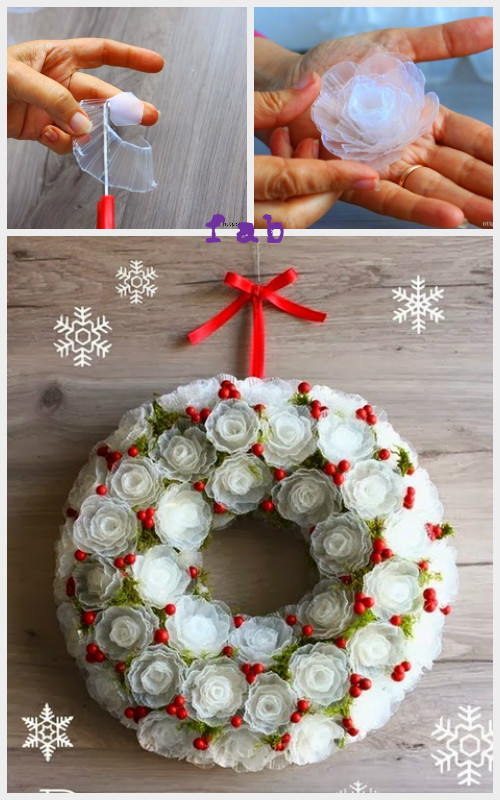 Supplies You need:
Plastic Egg Tray (You can buy eggs with plastic egg tray in Costco)
Sharp Utility Knife and scissors
Hot Glue Gun
Cutting Mat
How to:
Cut Plastic egg tray along each cup, cut one cup with buttom into flower petals. And cut off the bottoms of other cups, roll and glue inside to make flower.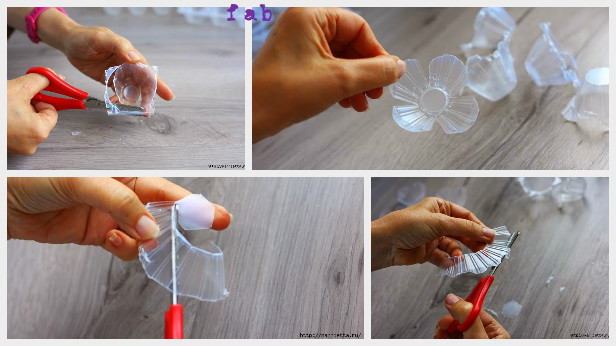 Make more petals to more the flower rich looking.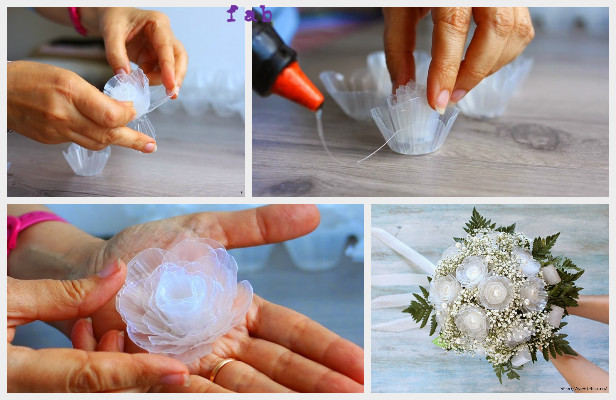 Video tutorial and more on Next Page