DIY furniture out of pallets, is cheap, usable, and look so pretty and unique in home decor at the same time. This moon cradle from pallet wood is such a fabulous addition for decorative and functional baby nursery. together with the rocking chair cradle, and wish I would have this when I was having my babies!! We have some projects to make or recycle for babies and kids. The 20 household items that we can repurpose for kids are an excellent collection I love most. You can recycle pallets or purchase the pallets from Amazon now, the surface need to be smoothed, treated before using. The cradle is easy to make with the detailed plan below, and a video tutorial to walk you though. Cool enough?
You may love: DIY Rocking Chair Cradle-in-One Combo Free Plan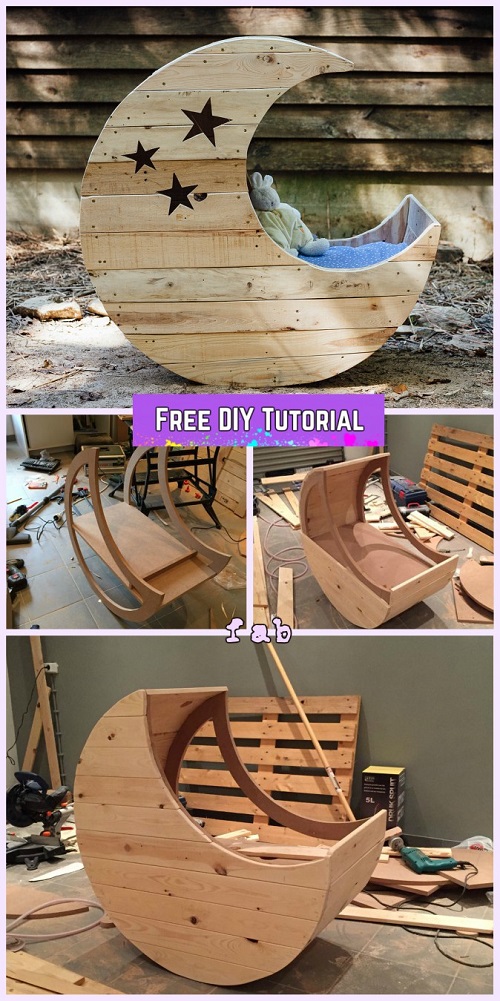 Click the link here for free pattern: BABY MOON CRIB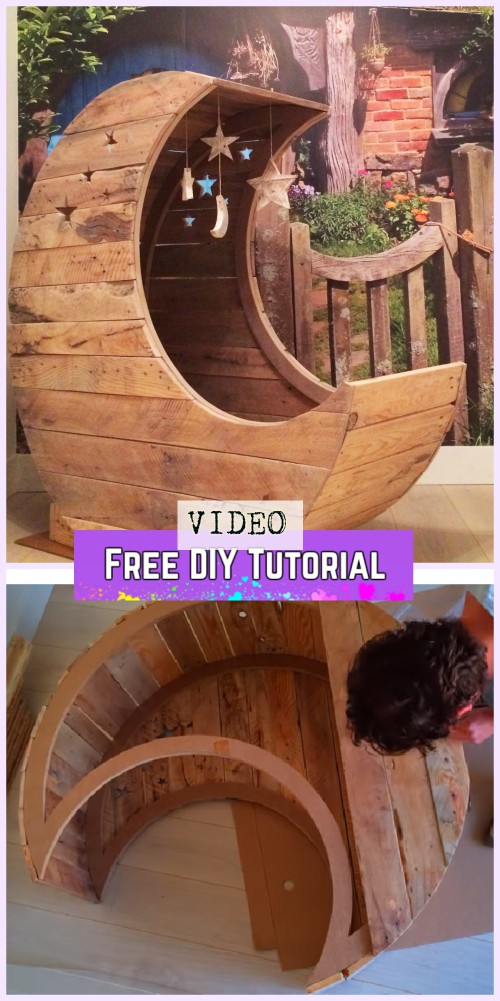 Click the link here for free video tutorial as well as DIY Plan: Moon cradle from pallets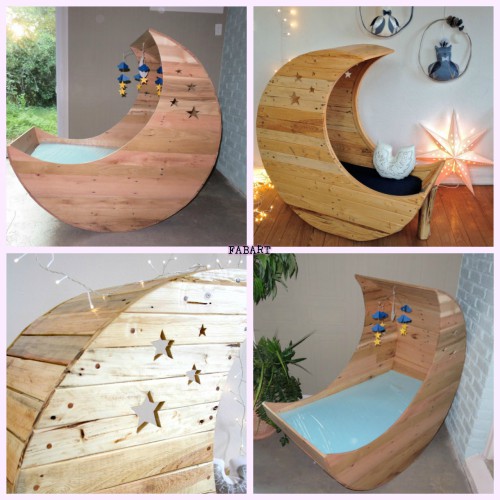 For those who love this design and don't have time or the hands to make your own, you can always purchase HERE and Here.