This DIY Barn Greenhouse is so elegant addition to the garden and yard. Green house is always needed where you are in cold weather zone or drought area. I do have some green house free plans you may love, too. Recycled Plastic Bottle Green House, or Covered Greenhouse Raised Garden Bed are two best choice that cost you less money. A well strong built greenhouse is necessary to grow veggies and florals off season, or keep temperature and moist in control. Many greenhouses may only last several seasons as temporary solution and this one will be the one that can last years longer.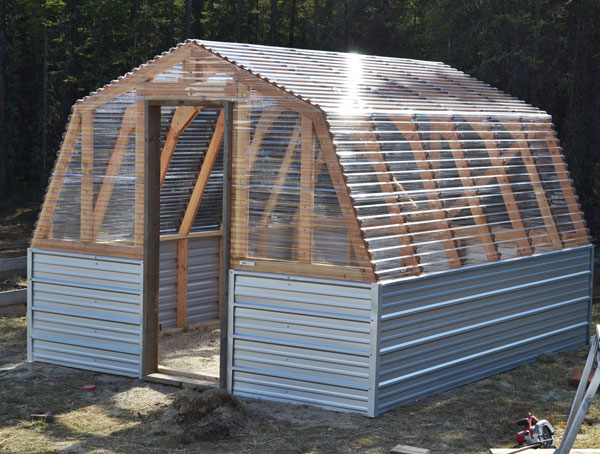 Main Materials:
3 pcs 2×4 10' long Cedar Wood – for back wall
5 pcs 2×4 12' long Lumber – for sides/ridgepole; do not cut
32 pcs 2×4 8' long Lumber
11 pcs 12'x26" Corrugated Plastic Greenhouse Panels
1 pc 8'x26" Corrugated Plastic Greenhouse Panel – for door side
3 pcs 12' long Tin Panels – for sides and back
1 pc 8' long Tin Panel – for front
28 pcs 4' long Ribbing Strips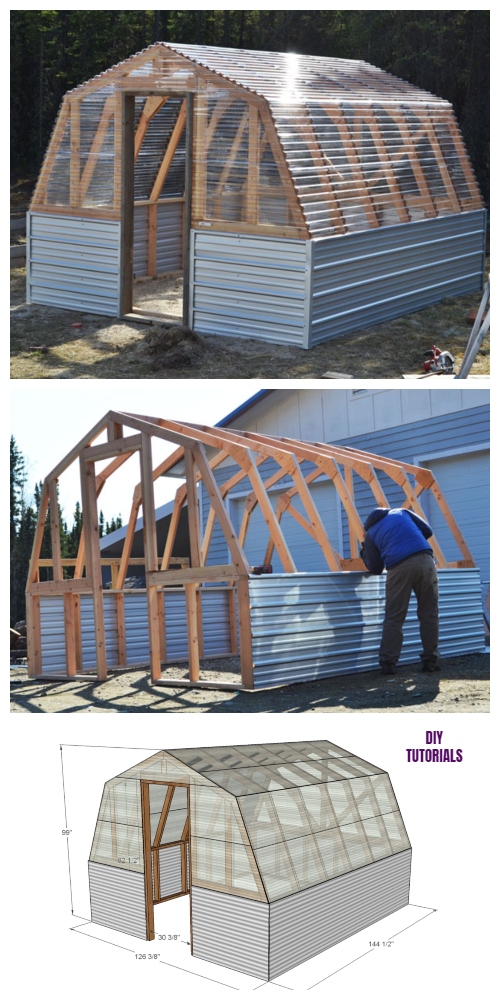 You can get the detailed step-by-step instructions with free plan via Ana White here.