You will love this cute and adorabe DIY Paint Paisley Gourd Chicken as I do when you see this. I just cannot stopping falling in love with it at first sight, the painted paisley pattern, the wire glasses, the fatty body, and you cannot imagine they are made out of gourd!! We have a lot of pumpkins before, Glow In The Dark Pumpkins might be a good one to try. If you like having fun decorations in your home or garden, this DIY paint paisley gourd chicken might be the right project you are looking for!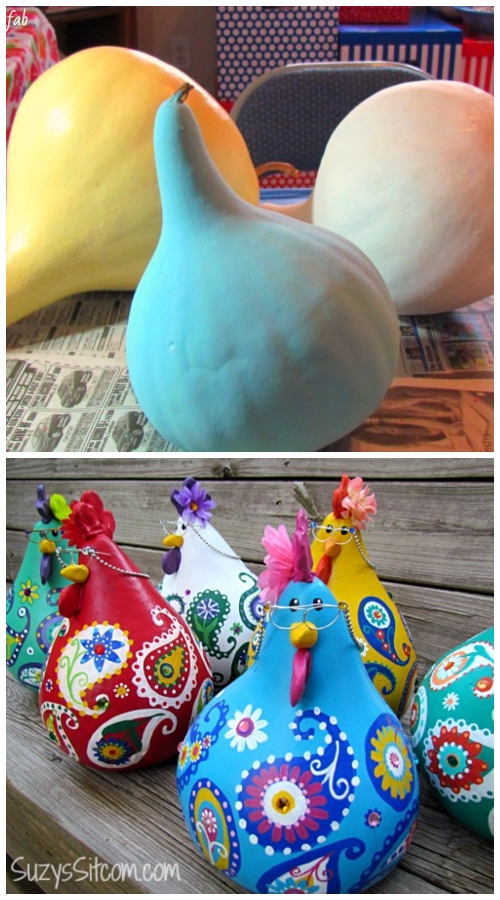 These paisley chicken art are made out of dried gourds. Choose those with narrow upper parts for chicken necks. They are not only for adults but for kids with basic art skills. Try to paint the base color in different bright color and paint a bunch of them, the more colorful and cheerful it will be!  It's a perfect decorating idea for the home and garden.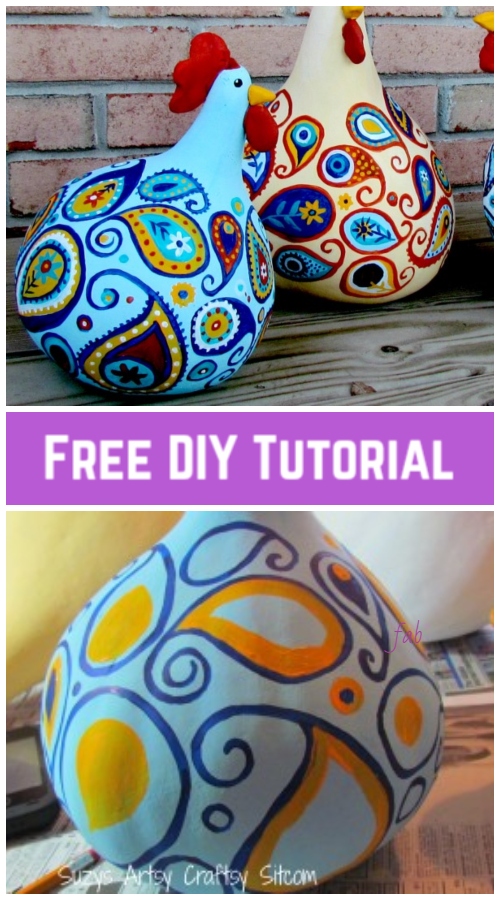 Tools:
Acrylic paints: off-white, purple, lavender, hot pink, gold, lime green, blue
Krylon Clear Matte Varnish
Parchment-lined baking sheet and oven
Hot glue gun and sticks
Love what they said: "… and then she said" – – these gourd chickens are just too fabulous to try on my own!! 😛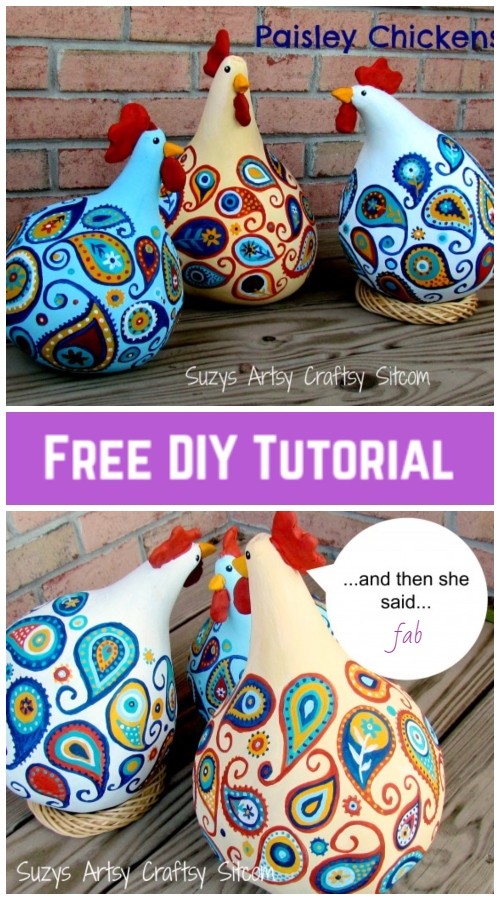 Want to learn how to make your own gossip chickens? head over to suzys artsy craftsy site Here. Having fun and gossip around!!
You may love paint them with glow in the dark paint. Since it's Pumpkin season now.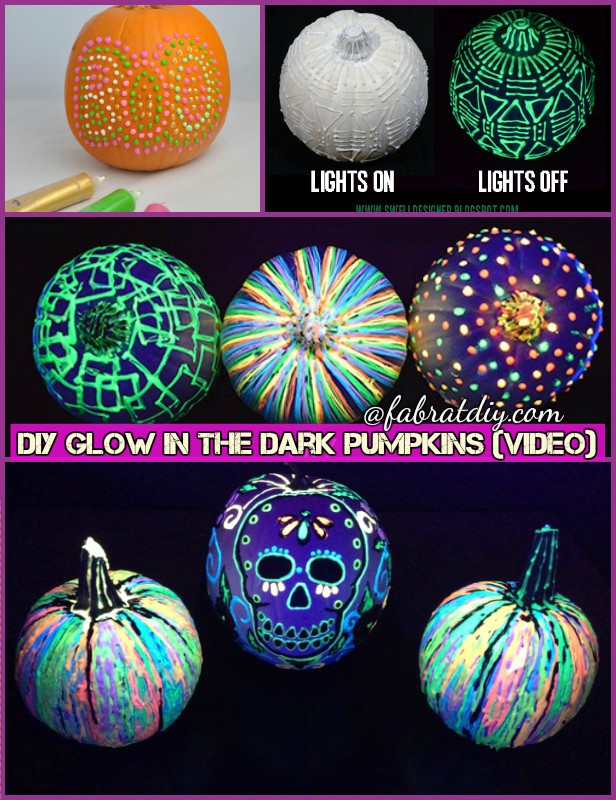 DIY Glow in the Dark Paint Pumpkin Tutorial