Kids love everything fairytales, and so are crafters like me. We have so many fairy projects before, and I do recommend DIY Miniature Stone Fairy House  and DIY Mason Jar Fairy Lantern , My girls love them a lot and we do have so much fun together to decorate the corner for our garden this Summer. Today I would love to share with you, my friends this fabulous way to recycle plastic bottles into Enchanted Fairy House Lamp for your fairy garden or your kids room.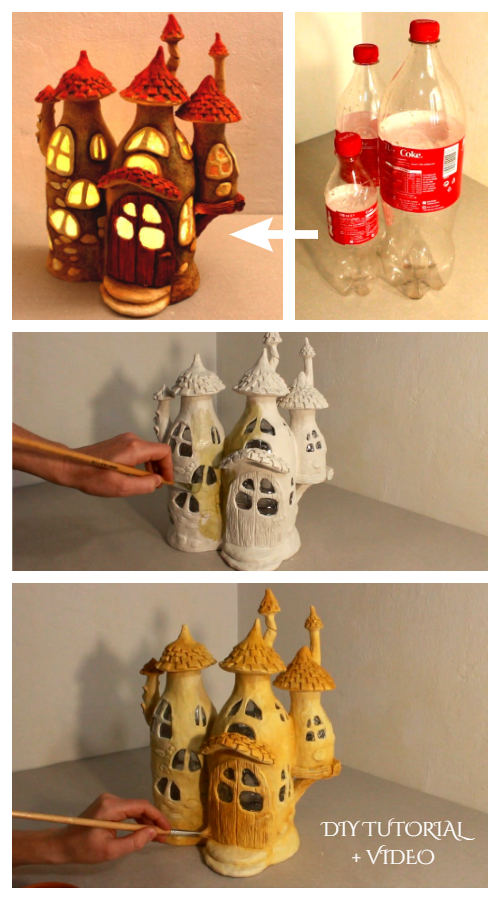 The whole project is easy but rather time consuming, but super fun to enjoy the craft time with kids. main supplies you need:
Empty Plastic Soft drink bottles
Aluminum foil
Paints and Paint Brush, Art Knife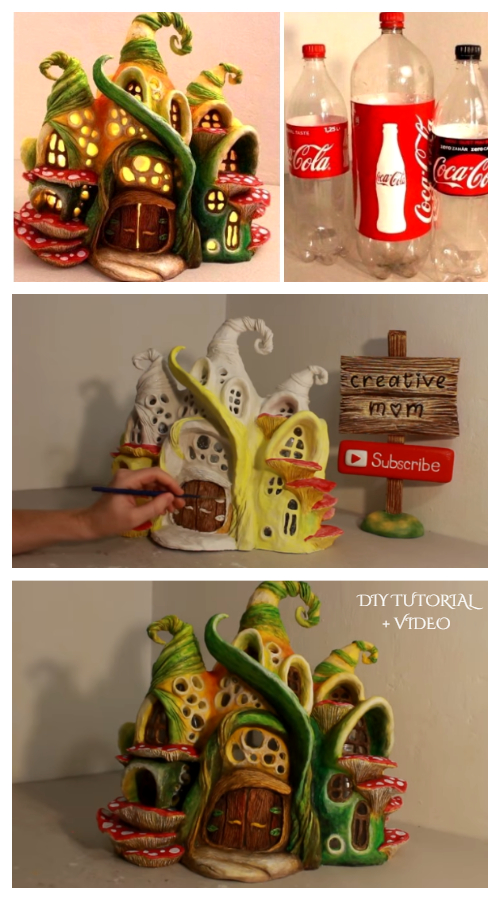 Be sure to check out our collection of DIY Miniature Wheelbarrow Fairy Garden Ideas and Projects.
Video: Creative Mom