If you love BBQ, why not building your own ones follow the tutorials we have HERE? And now you can make a charcoal grill yourself from upcycled car tire rim! It's getting warmer as the flowers are budding outside. It's the time to clear up all the wastes stacked around, and if lucky you have old tire rims, make this BBQ Grill as well as a stove for your outdoor entertaining.  BBQ is a great time to gather with friends and family in your backyard. Roast some marshmallows, enjoy a piece of your handmade grilled beef or grab a glass of beer and relax in the cool summer night. This tire rim grill is such a right addition for the moment, it looks pretty stylish and simple to make, but inserting into ground directly. By getting the rim out of the tire, cleaning it and add paint coat and  weld the two pieces together. Here is the video:
                                                                                                              Video Credit: Thumb Nail Ranch
You can get detailed instructions by browsing to the end. Follow the guide via the link at the bottom for the recycle tutorial on how to coat and make it look like new. The process to make a fire pit BBQ out of car wheels will require using the proper rims and welding skills (if you are not that handy, try this DIY No Welding Tire Rim Grill Tutorial). You will need to have two rims the same size to make a fire pit. You will also need High Speed Electric Cut-Off Tool to cut an open before or after welding. Welding is required to make a fire pit BBQ out of car wheels from these instructions. This will mean you may need to seek some help with this project if you are not familiar with how the process of welding is done.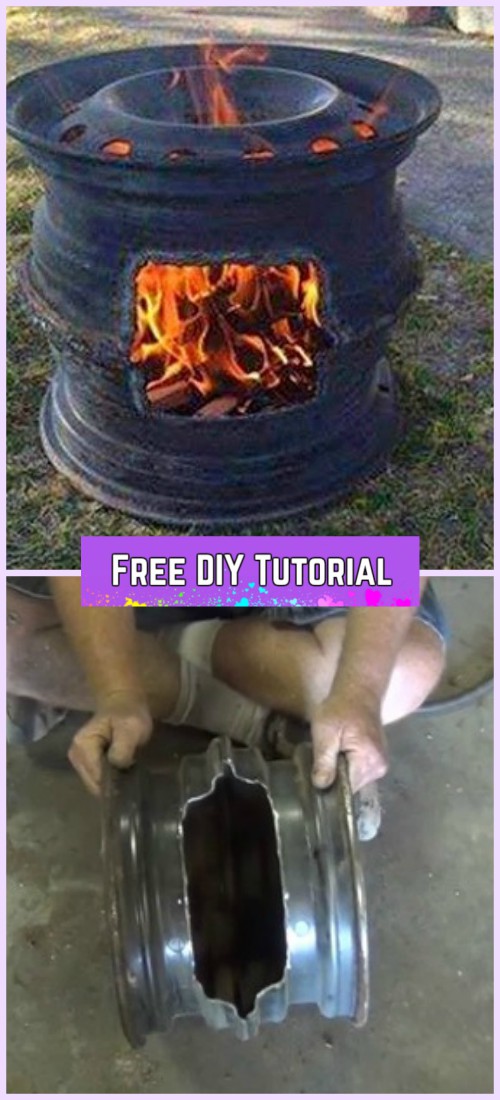 Click the link here for video tutorial: DIY Car Rim BBQ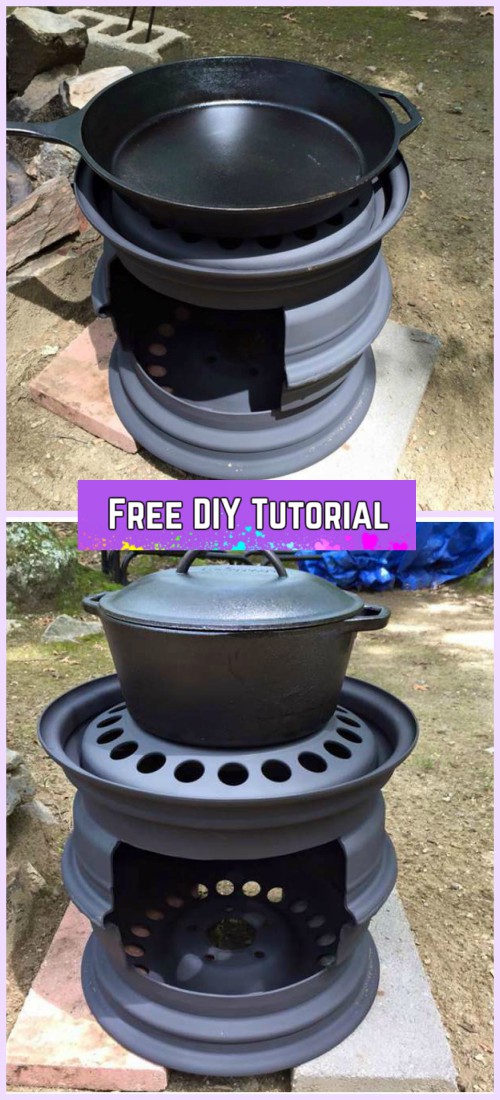 Click the link here for the DIY Tutorial: DIY Wood Stove made from Tire Rims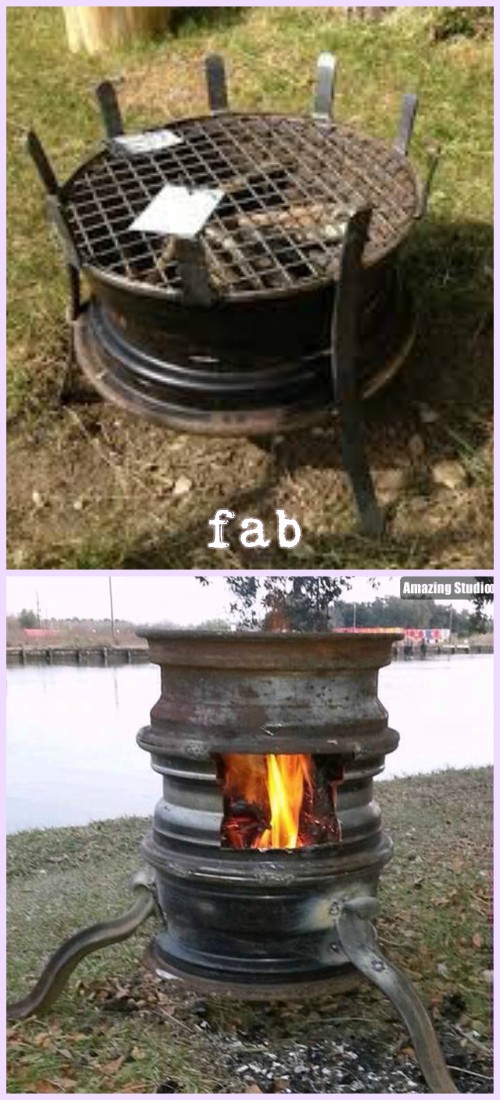 You can also add stand by welding or using concrete or simply hanging the grill to make the wood ash go through.  More  DIY Fire Pit Ideas and Tutorials for your Backyard.