Just in time for Easter, these are probably the best bunny ears you'll ever make. We have a wide collection of crochet bunny free patterns as well as other bunny crafts, and I do recommend the Sock Bunny Projects Round Up that you can recycle those odd socks that your kids love. And another fabulous collection of Crochet Easter Bunny Projects Free Pattern. Today I am going to share the cutest crochet Easter bunny headband from ladies and little girls. It's so irresistibly cute everyone will fall in love with it instantly. The adult version is easy with usual headband, by crochet a 'bow' and tie around as the ear, easy for beginners to work, too.
You may love: Crochet Easter Bunny Mug Cozy Free Patterns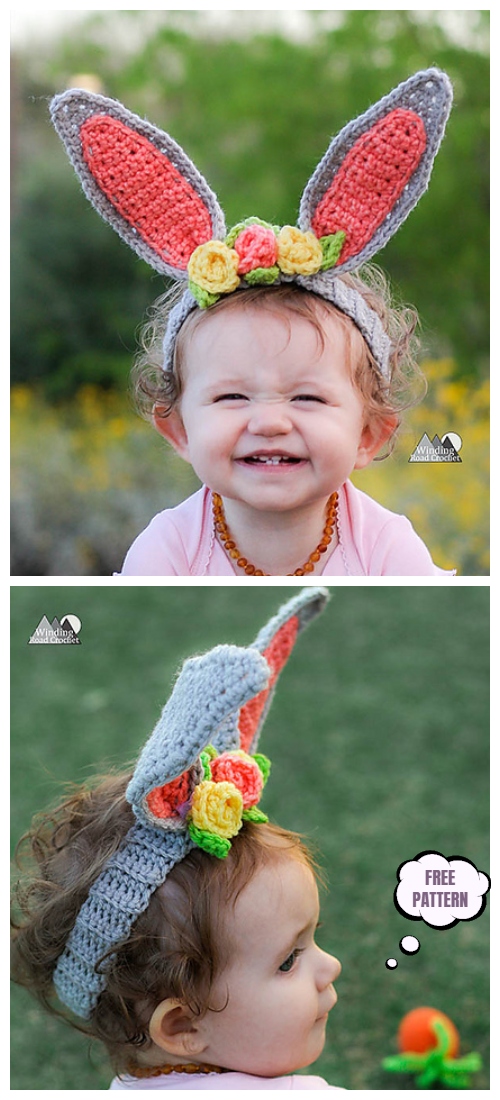 Besides for being super cute and having giant pompoms, this pom pom bunny headband with the ears point straight up, instead of sticking out at sideways angles from your head.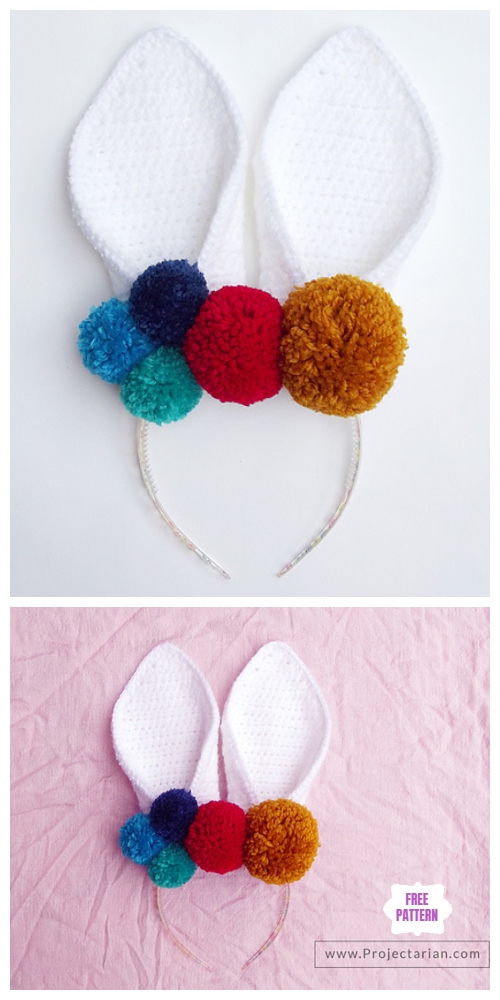 Click the link here for free pattern: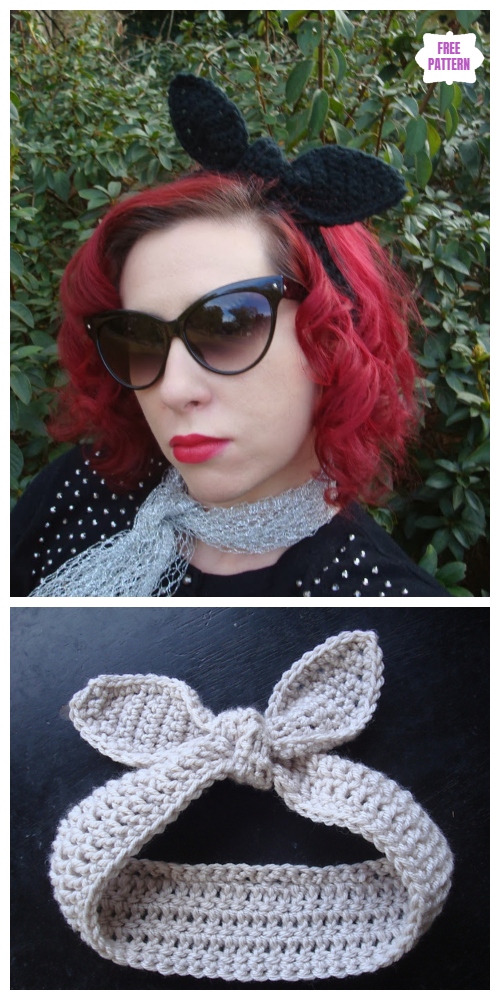 Click the link here for free pattern: