Spring is coming, which means Easter is driving near, and bunny hops around! I have shared a wide collection of crochet bunny free patterns as well as other bunny crafts, and I do recommend the Sock Bunny Projects Round Up that you can recycle those odd socks that your kids love. And another fabulous collection of Crochet Easter Bunny Projects Free Pattern. Now I am going to share a free pattern of crochet Easter Bunny Mug Cozy brought to us by Kirsten Ballering for your spring tea party. It's so irresistibly cute everyone will fall in love with it instantly! It's fairly easy to crochet the mug cozy, with the bunny ears and a fluffy tail attached, the cozy looks so fabulous for kids as well as ladies. It's easy for beginner to crochet, so feel confidient to make this Easter bunny crocheted mug cozy for friends and family.
You may love: Crochet Ragdoll Spring Bunny Free Pattern.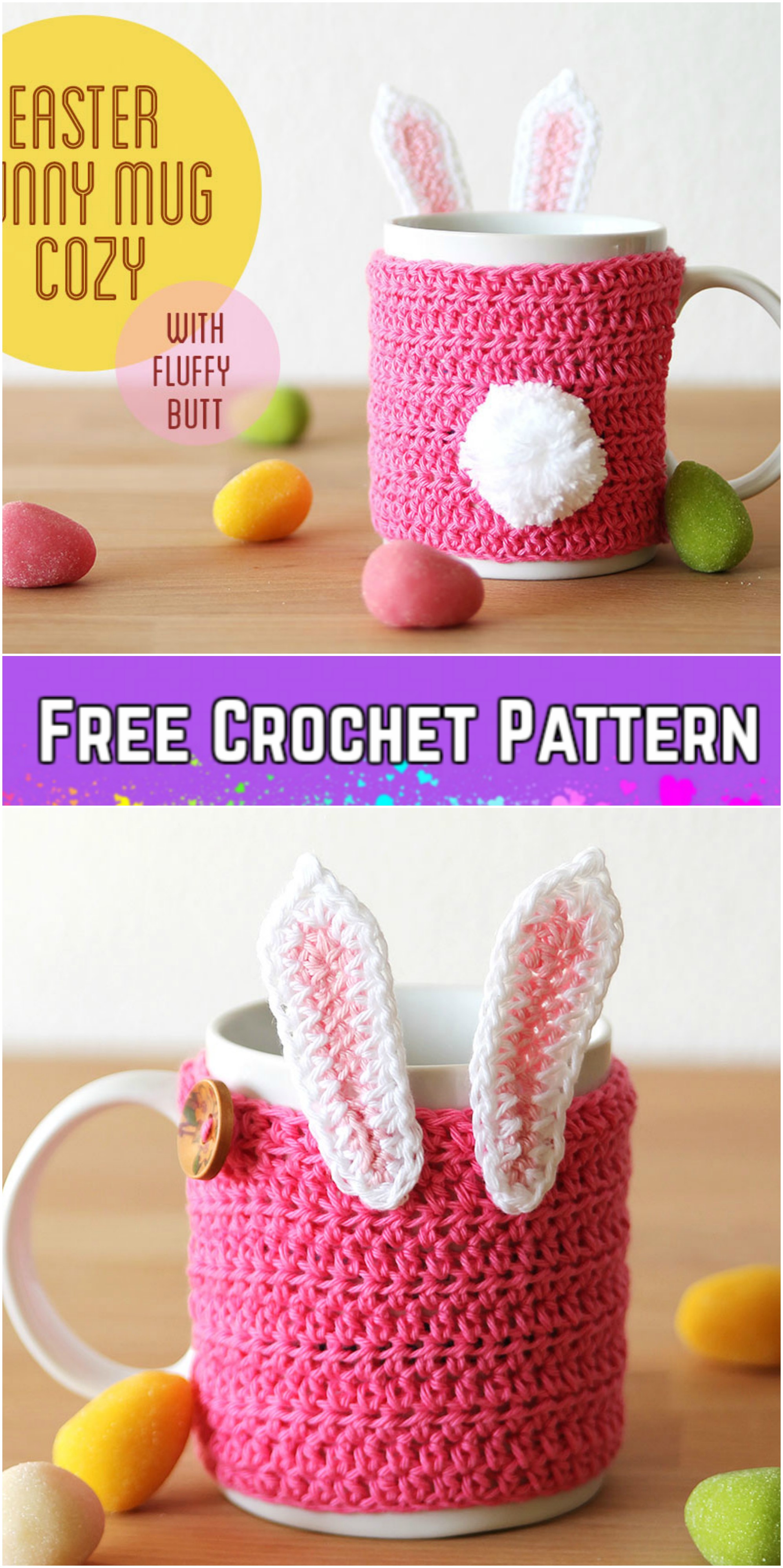 Click the link here for free pattern: Easter Bunny Mug Cozy Pattern.
Don't forget the gentlemen for Easter celebration, these bunny for beer are perfect to keep hands warm and dry for Easter party.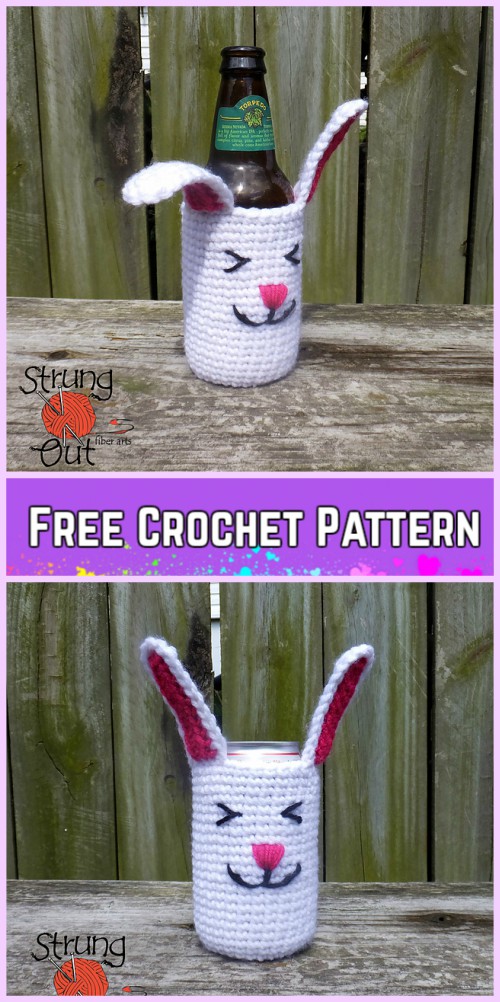 Click the link here for free pattern: Hoppy Easter Bunny Beer Cozy by Strung Out Fiber Arts
This bunny rabbit cozy fits a mason jar and to-go cup. If you want to get the kids involved…you can make Easter Bunny chocolate nests, too!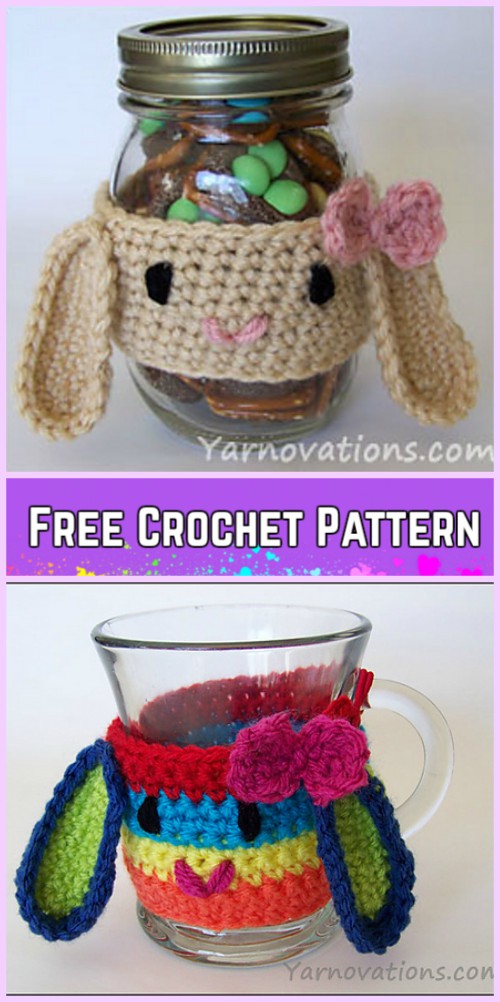 Click the link here for free pattern: Easter Bunny Rabbit Gift Idea by Yarn Twins