Remember the Flip Flop Keychain Crochet Free Pattern I shared last time, it's so cute and good to use the remaining yarn for something practical in the Summer. This bow Keychain slipper is another cute and fabulous accessory for Summer. For all beginners who start to crochet, keychain is one of the rewarding project to make. Remember the Crochet 3D Heart Amigurumi Free Patterns, good to learn Amigurumi and decorate it as keychain or any accessory from bags to mobiles. It takes a little time, a little yarn and well, a little patience. Agree? I will give up for all the stitches up and down after a while if I cannot figure out how. But this Flip Flop Keychain is perfect for me at least! This pattern is very cute and easy to make, perfect last minute gift, too. And nice summer crochet that makes you feel cool. You can also crochet the size bigger if you have crocheted for some time, or follow this DIY Crochet Slipper with Flip Flop Sole Patterns so you can wear a matching flip flop at home.
You will love: Crochet Flip Flop Keychain Free Patterns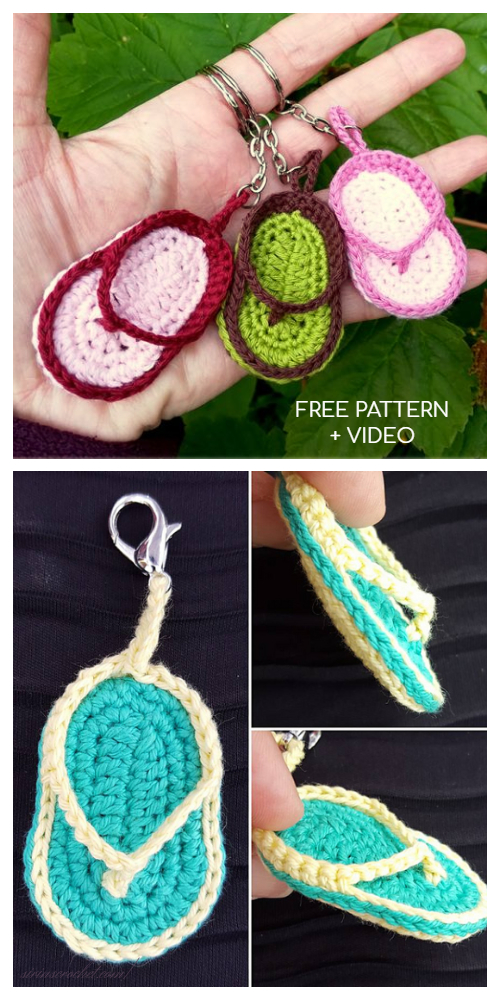 Click the link below to get more free patterns(Image):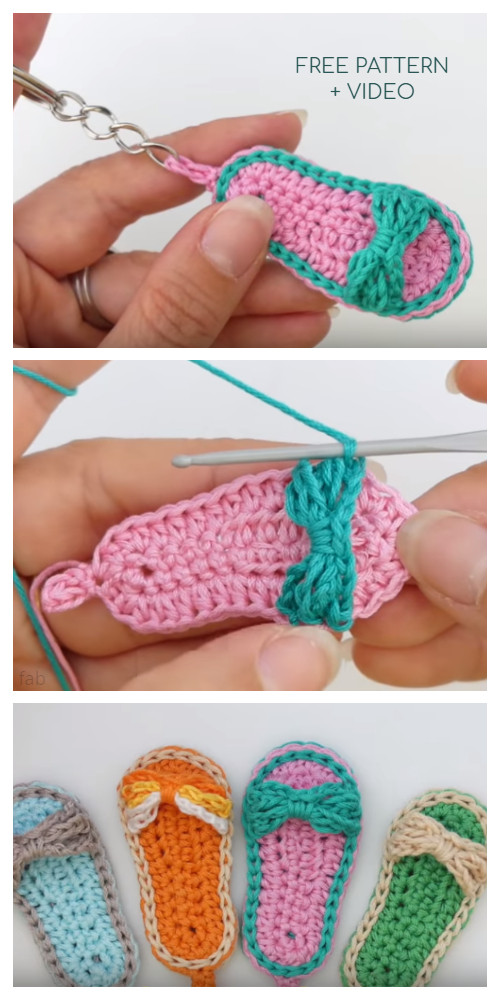 Good news is that there is English pattern shown in this video tutorial, so it can work for all crochet beginners. Enjoy.
Video credit: Francesca UncinettandoCrochet&Love