Looking for crochet blankets for little ones? We have 40+ DIY Knit & Crochet Baby Blanket Free Patterns you can check them out. Most of us have a crash on celtic weaves, not matter knit or crochet. And I bet you will love this crochet Celtic Tiles Blanket to decorate your modern home. Celtic Tiles Blanket consists of 20 squares made in overlay crochet technique with simple border. It's not as well draping as other cabled crochet blankets, but it gives a very nice feeling of coziness and warmness. Perfect for winter times. Celtic Tiles 12in Square can be also used for pillows and many other crochet projects. The free pattern is available and thanks for the designer Tatsiana for sharing with us.
Level: Intermediate (front post stitches)
Size: Each square is approx. 30cm/12" large when blocked. The entire blanket is approx. 122cm x 152cm (48in x 60in)
You may love this if you can knit celtic: Woman Cable Sweater Cowl Vest Knitting Pattern.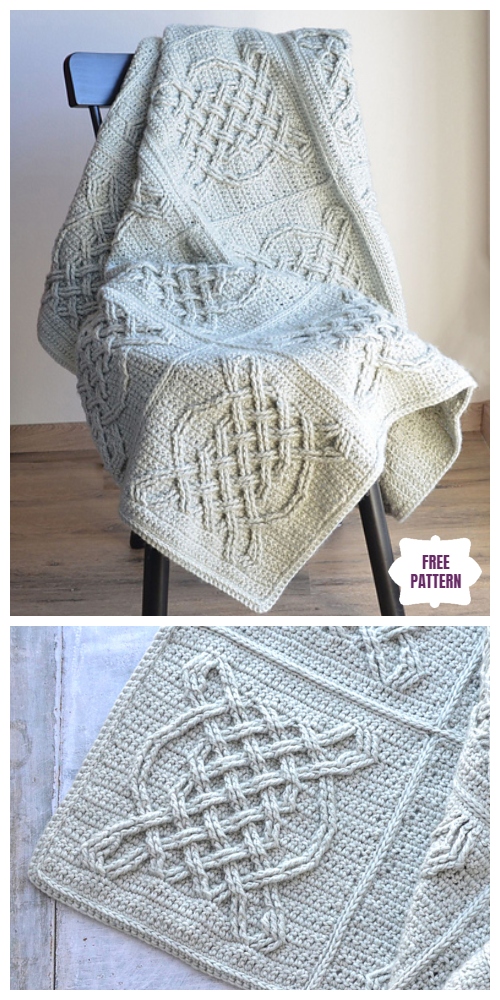 Click the link here for free pattern: