I love this idea of wearing cable knitted cowl into a chic sweater vest. Perfect for cold whether, wearing cowl outside and vest in room or office. We have crochet cowl hoodie free pattern and crochet fox cowl which was loved by our fans so much. And this one is from a good shop on Etsy from Pilland, carrying this beautiful cable knitting cowl in different colors and pattern, you can head over if you are interested. while if you are enthusiastic to knit your own, try to get soft cotton or wool yarn and start to pick up your cable knit pattern from website to create one of the style of this chic cowl for your own!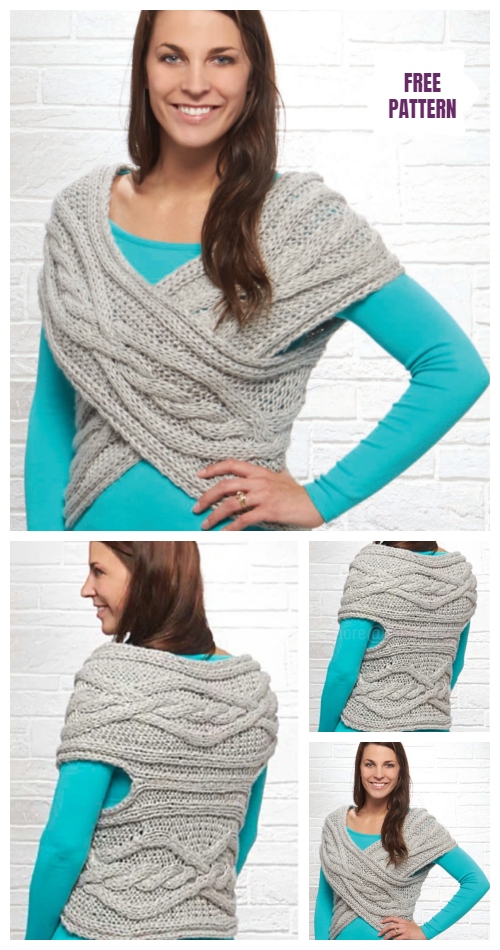 Try different colors and whip more for your best friend and family members, they are just perfect handmade fabulous gifts that you can show your special love and cowl for them. I love the versatile outfit myself not matter it's sew, knit or crochet, they are always on my hot picks for my own wardrobe, and guess you ladies love as I do, too. This beautiful cowl vest can be worn in two wholly different ways–an elegant vest and a warming neck warmer.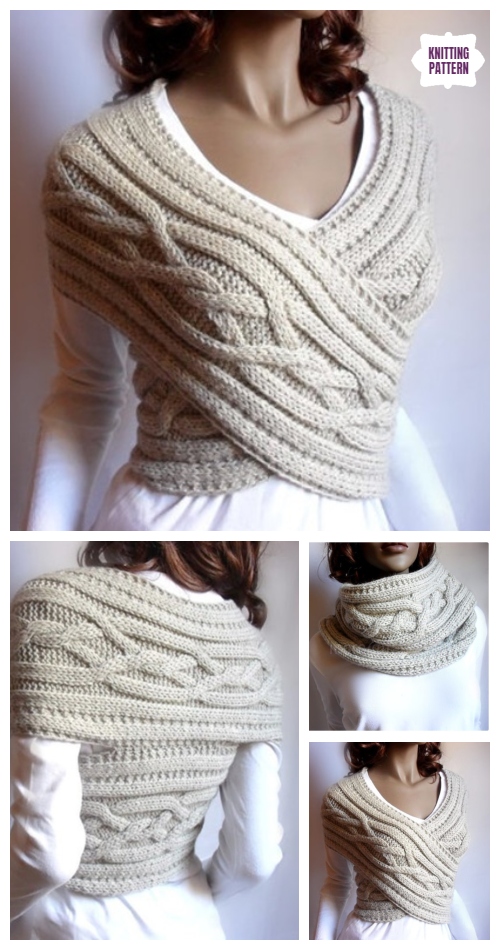 If you want to buy one it's about 150 from Etsy. Or you could get just the pattern only from Etsy, too.
You can change the cables into any pattern, but knit to your designed length and wear over your top.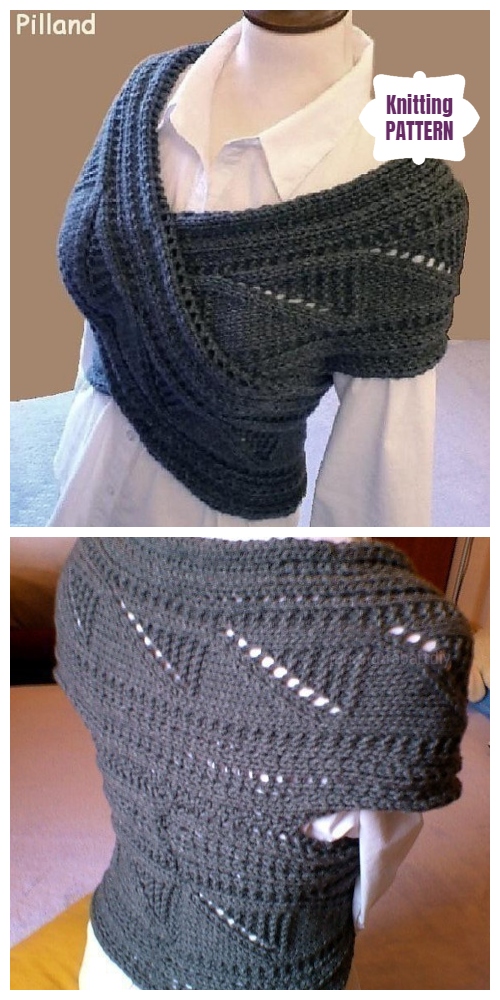 Meanwhile if you are a gifted knitter, you may have an idea on how to make it. Here is an video tutorial with similar knitting pattern that may get you inspired. PleasantSeas shares a video to knit this cable braid stitch which can help you hook on your own if you love the pattern above.