The best thing to crochet square is to crochet any size you like with one pattern, or crochet as large as you want by joining each square together, same or mix! We have some crochet square free patterns that you may love to take a look and follow up to crochet your own. And I do recommend the Crochet Sunburst Granny Square Free Pattern (Video) and Crochet Beautiful Lace Square Motif Bedding. Crochet square can be easy project to learn as beginner, to get familiar with the stitches and crochet some finished ones to practical use. Today we are going to share a fun way to crochet squares — the celtic knot square!
You may love: Crochet Celtic Tiles Blanket Free Crochet Pattern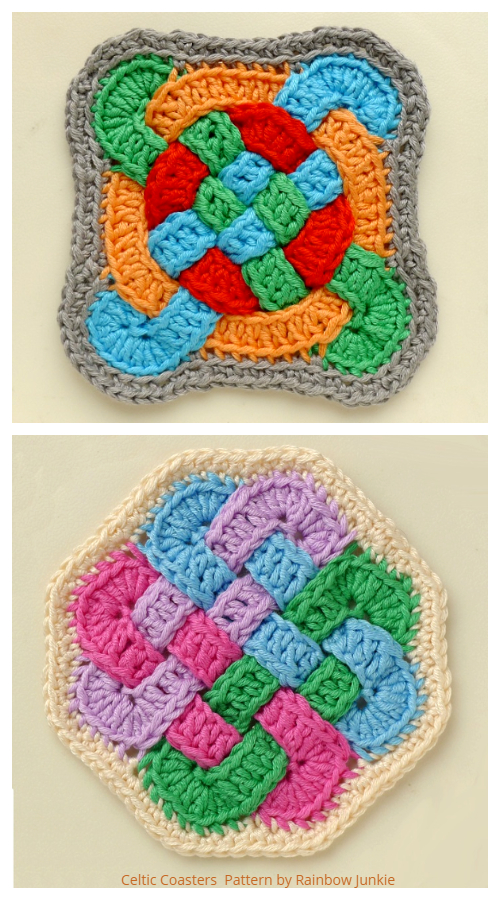 Click the link here for the PAID crochet pattern: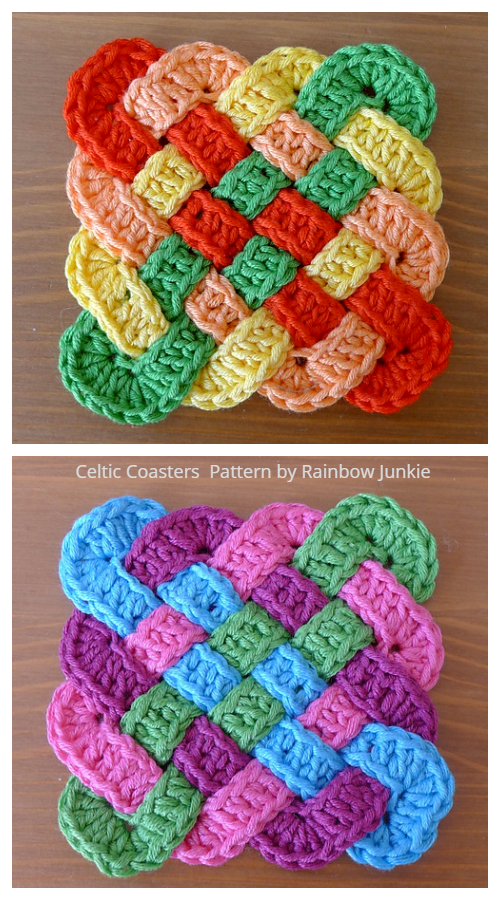 These coasters are made by interleaving four rectangular crochet strips. You only need a small amount of of yarn. Ideally made with four or at least two colors as you will see from the photographs. Interested in making your own, you may need a wee fee to get the pattern on Ravelry: Celtic Coasters by Rainbow Junkie.
Check out all the 40+ DIY Knit & Crochet Baby Blanket Free Patterns Here.
Good news that there is a free pattern available under the video: Learn Crochet By The Sea
Crochet Stripes into Square directly to crochet edgings into classic granny.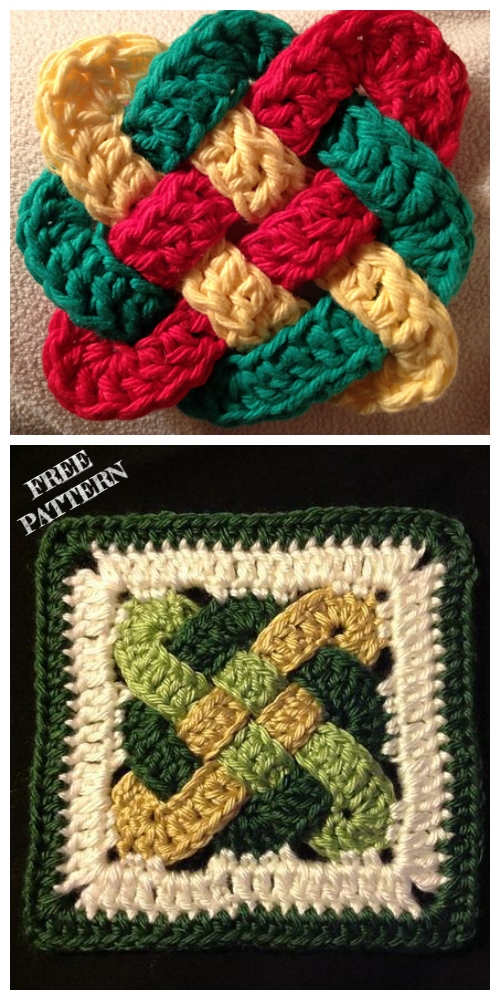 Click the link here for the FREE crochet pattern: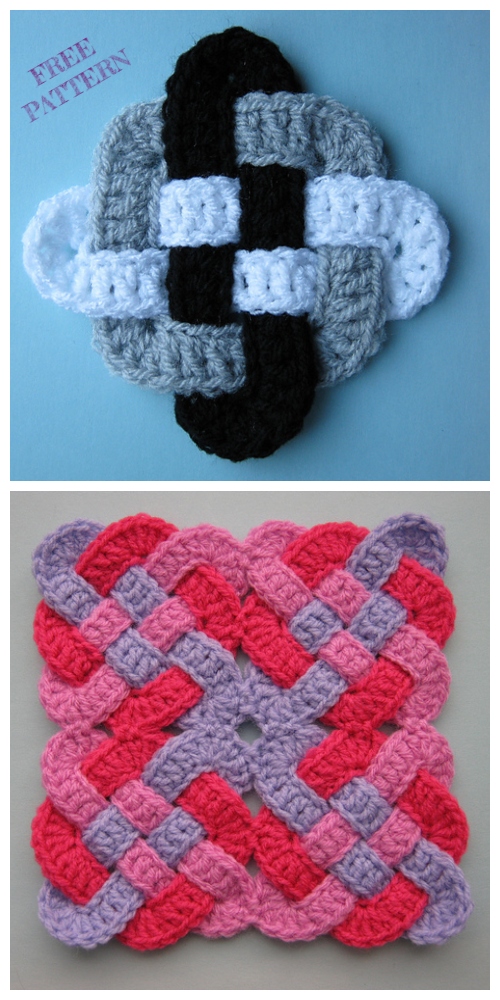 Click the link here for the FREE crochet pattern: