Do you ever see the lost village and love all those smurfs? They are all so cute and my girls love them so much. What if we can crochet some crochet Amigurumi Smurfs for them? We have a lot of Amigurummi toys with free patterns before, and I would love to crochet some of these lovelies for them to cuddle up and decorate their room, they will get surprised.
You may love: Crochet Cinderella Princess Toy Amigurumi Free Pattern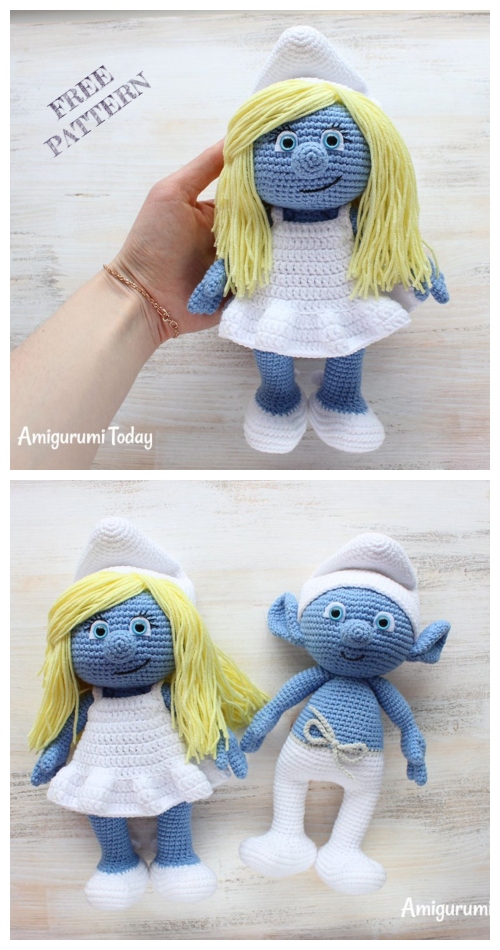 Amigurumi Today shares the free patterns for the pair of smurfs, and I guess I may need to crochet some doll dress of different colors for them to play. :D. Or maybe I can crochet some Amigurumi snails together for a little fairy land in their bedroom. Let's take a look how adorable they can be: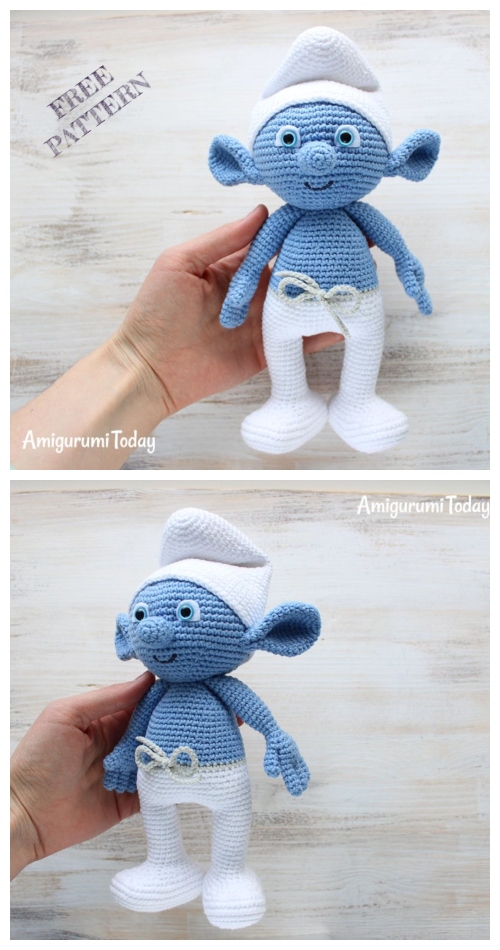 And these Crochet brainy smurf glasses holder is just perfect gift for me. Love them as I do? Don't forget to check out Baby Elephant Crochet Free Pattern Roundup for room decoration.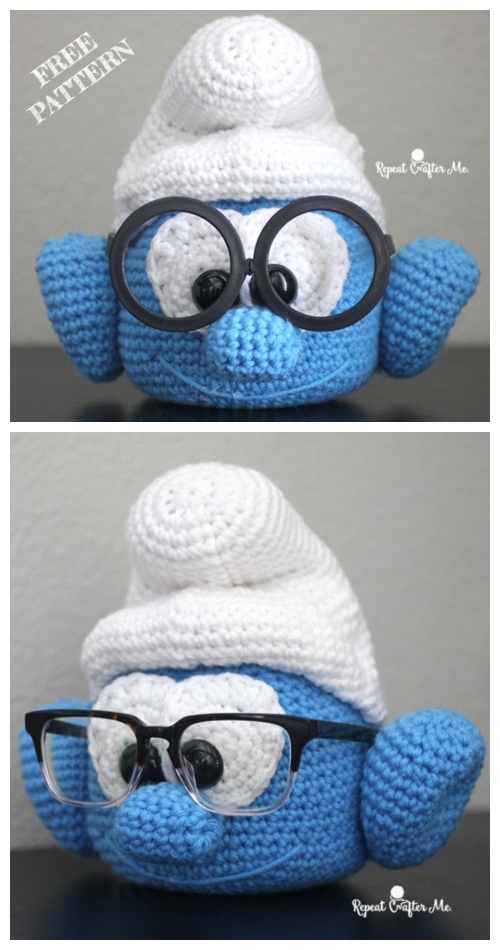 crochet brainy smurf glasses holder Free Pattern via Repeat Crafter Me