If you love to crochet some house slippers for your family, you will love to check out Crochet Women Slippers Shoe Patterns Round Up. Today we are going to share some crochet adult moccasin shoes for men and women, so you can crochet same style with different color with your loved ones.
You may love: Crochet Soccasins Boots Shoe Free Crochet Pattern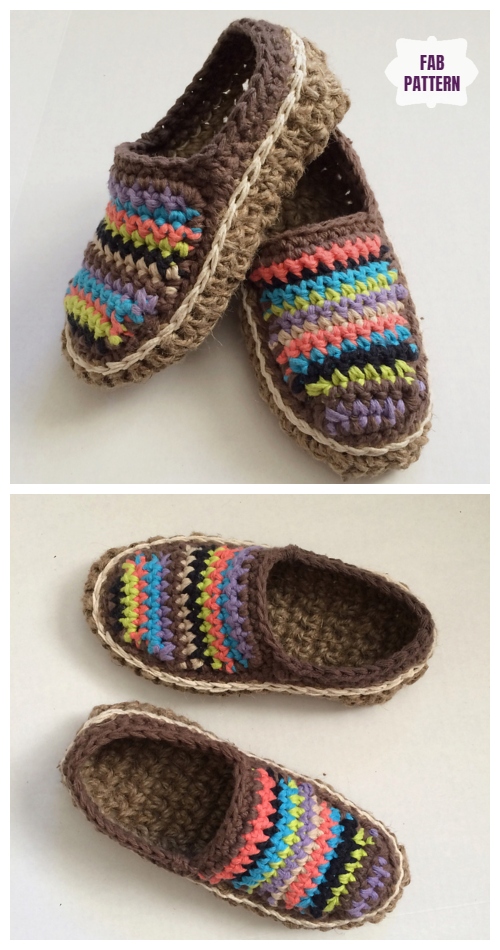 This is the fabulous alternated pattern from Crocheted Moccasin by Umme Yusuf, This is a very easy and quick pattern in which the length of the slipper is personalized and adjusted according to your required size. You may need to pay for the pattern from Ravelry, though. But if you want free patterns, keep reading.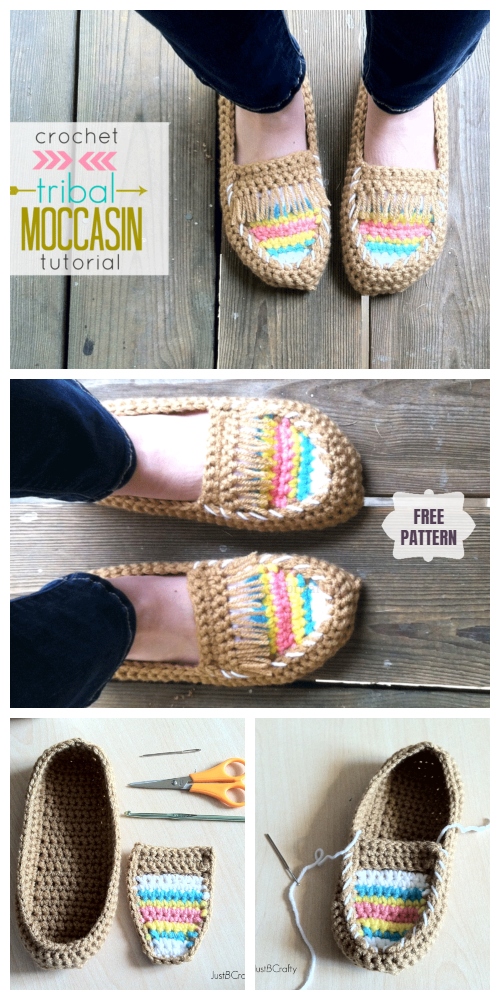 Brittany from Just Be Crafty shares the free pattern with same design, but sewing the upper parts differently, you can adjust the size of sole using the pattern for the whole family easily. Go get the pattern here: Crochet Tribal Moccasin Tutorial.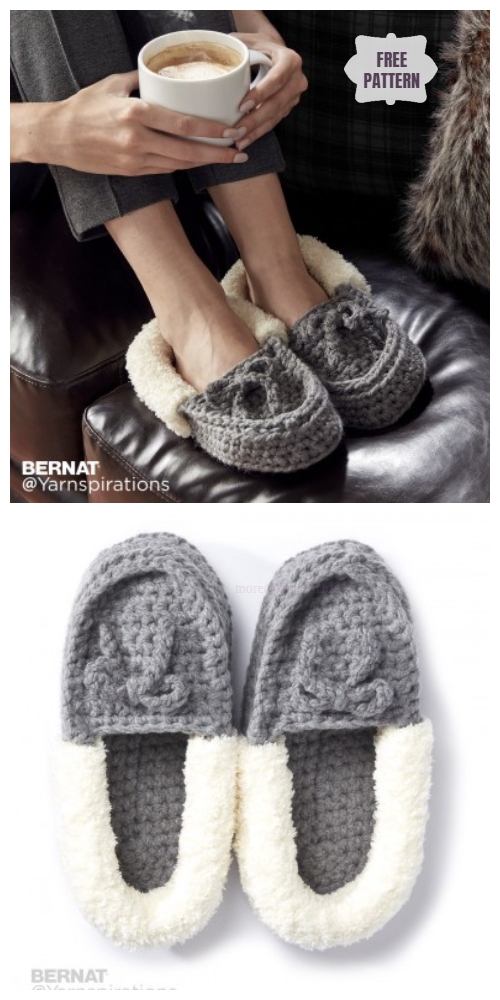 Or you can get the written pattern as well as video of Crochet Family Moccasins by the crochet world via the link: Crochet Family Moccasins.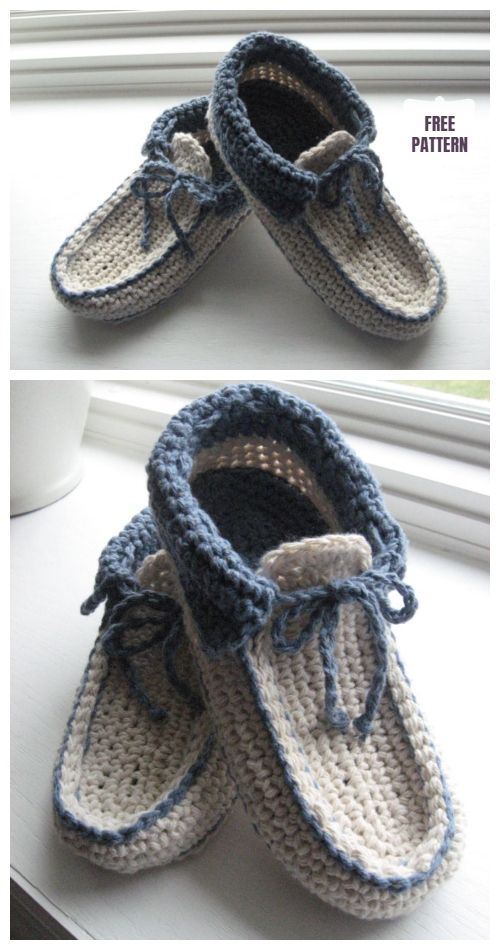 Another beautiful patterns for men and women with a little fee, inspirational for experienced crocheter to figure out, if you want to buy, get it here: Cozy Crochet Slipper Pattern