Crochet 3D Layered Flower Free Crochet Pattern for Spring! It's so happy to crochet and decorate with flowers when flowers are booming in the garden. I have shared some crochet flowers free patterns featured on our site (I love these flowers since I am new on hooks) and today I would love to share another easy and fun way to crochet beautiful flowers with you.  It can be used as embellishment on bags, scarfs, hats and on lots of other accessories. Remember the Crochet 3D Flower In Single Strip we shared the day before. Today we have selected exclusive video tutorial just for them who loves crochet and flowers and we hope you will enjoy and master it easily.
You may also love: Another Easy Crochet 3D layered Flower Free Pattern.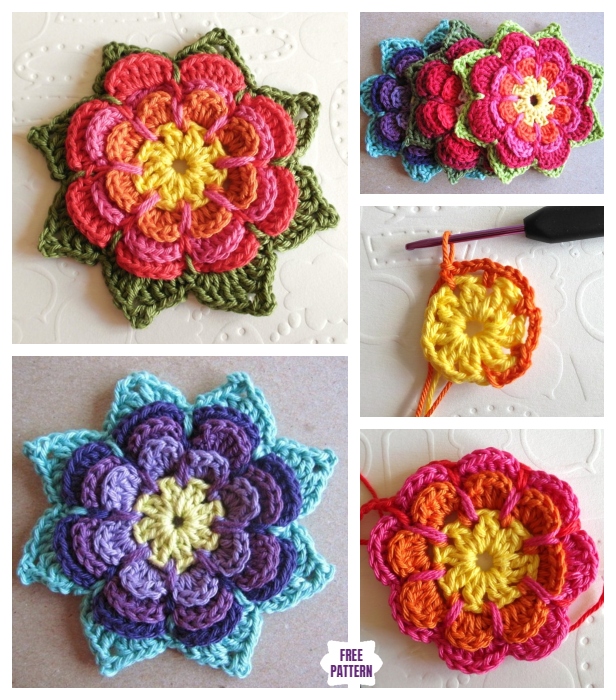 Designer Olava Gleditsch also shared the tutorial in English in US terms, which is good for us to follow.
You can get the free pattern in English here: olavas.blogspot.com. And you can also crochet easy 3D Crochet Spring Flower Free Patterns, too.