This Cozy Crocheted Slipper Boots Free Crochet Pattern is super easy and stylish to wear around. If you love to crochet some house slippers for your family, you will love to check out Crochet Women Slippers Shoe Patterns Round Up. And now I am going to share this super easy crochet Slipper Boots to keep your feet comfortable for all seasons. The slippers are made in two separate pieces – the upper and the sole, a fab project to crochet even if you start learning. They are special as they give the foot an edge rather than just rounded and the soles will give you some extra warmth. If you have some leather scraps lying around use them to make a great sole to make it more durable. If you want to adjust the size: first chain is circumference of open section. By adding rounds you add height of your slipper. Then comes instep part, by adding stitches, you add width. By adding more rows you add length to hole slipper. Measure your foot in different places and adjust the size by adding and removing stitches, rounds and rows.
You may love: Crocodile Stitch Slipper Boots Free Crochet Pattern – Video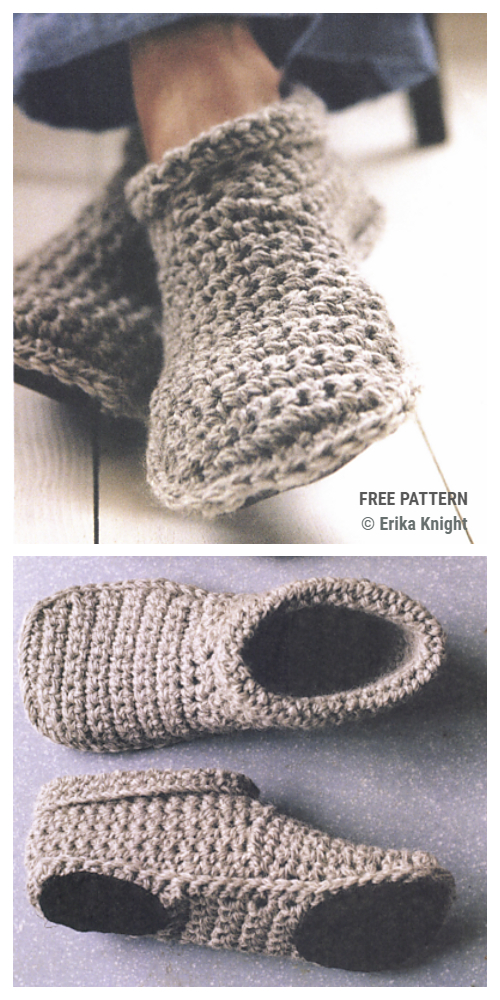 Click the link below for the FREE crochet pattern: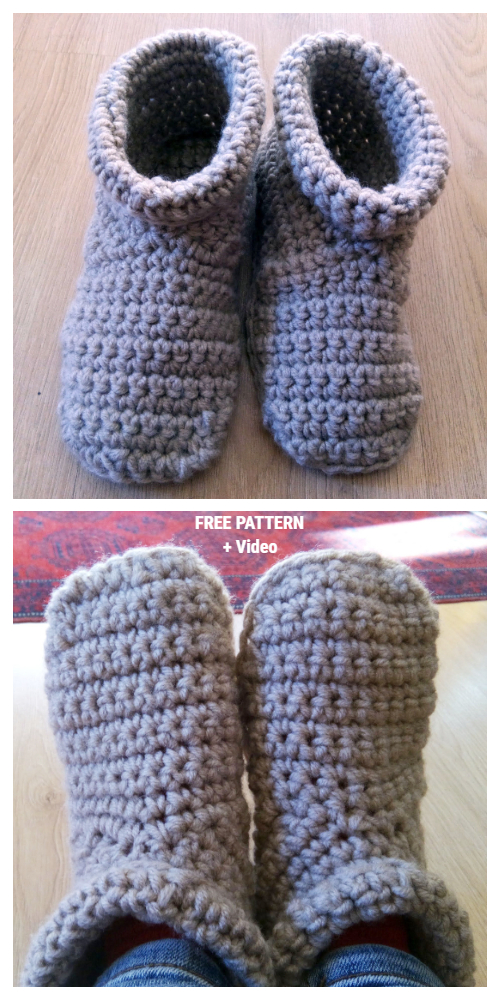 Here is a video tutorial to walk you through.