Entryway Table Decor: Place a decorative mirror the bright painted table along the entryway. Simple!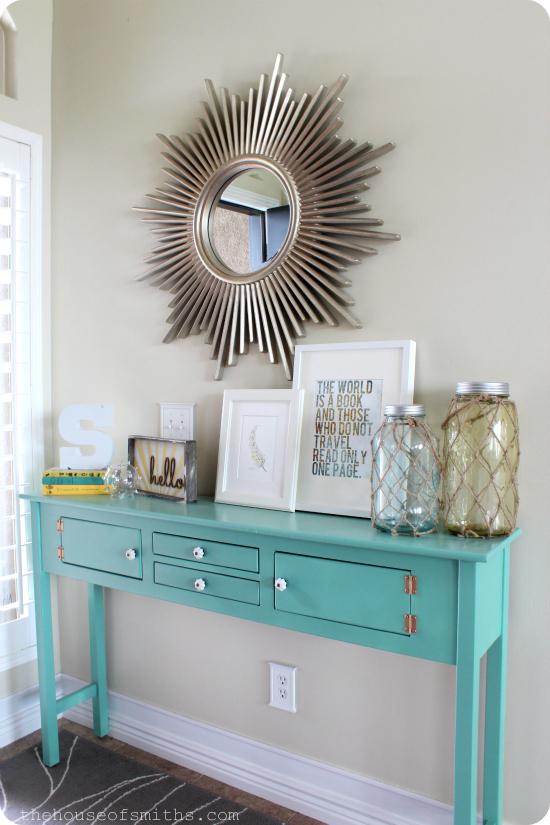 Shutter Organizer: Wooden shutters can be just as functional and good-looking indoors as out. Vintage coat hooks also get a new use; they are mounted on a wooden plaque and put to work corralling the daily mail.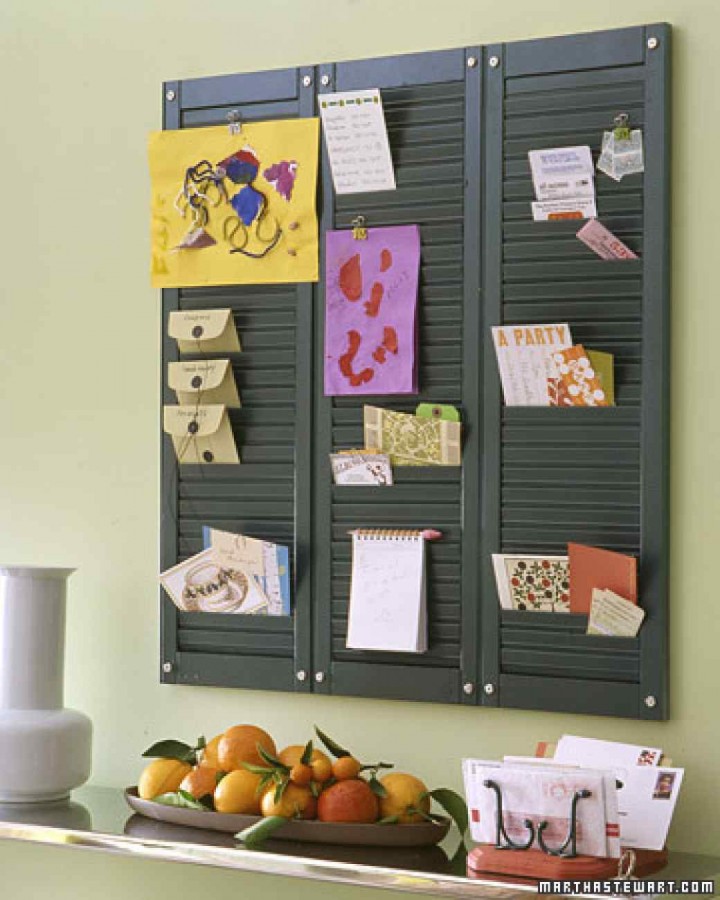 via Martha Steward
Pallet Entry Bench: A great DIY and it will come in very handy for storing shoes and hanging coats and scarves.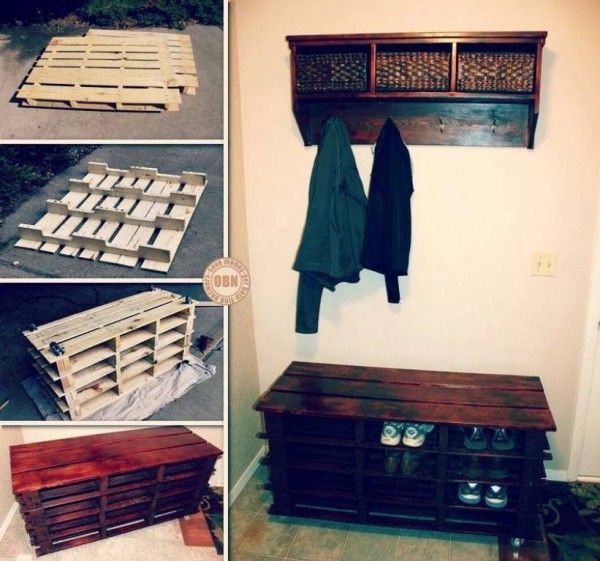 Pallet Entry Bench Tutorial via Between 3 Sisters
Shoe Rack: If you are shoe mania, you will love to make a rack for all your shoes display along the entryway for easy grasp and wear.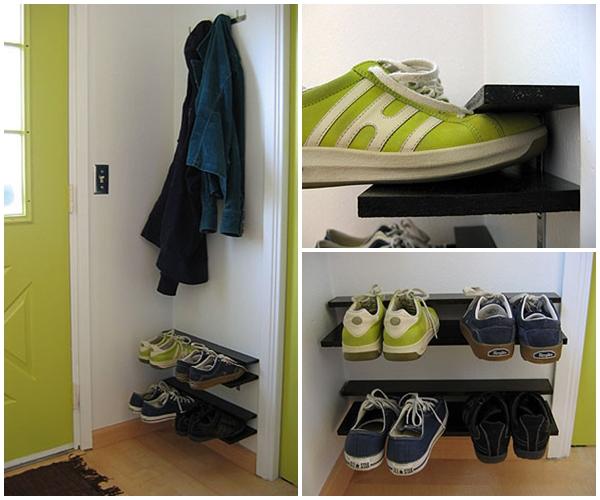 via not martha
Numbered Entryway: Banish prebeach pandemonium with a designated station featuring boldly numbered hooks and corresponding cloth baskets for each guest or family member.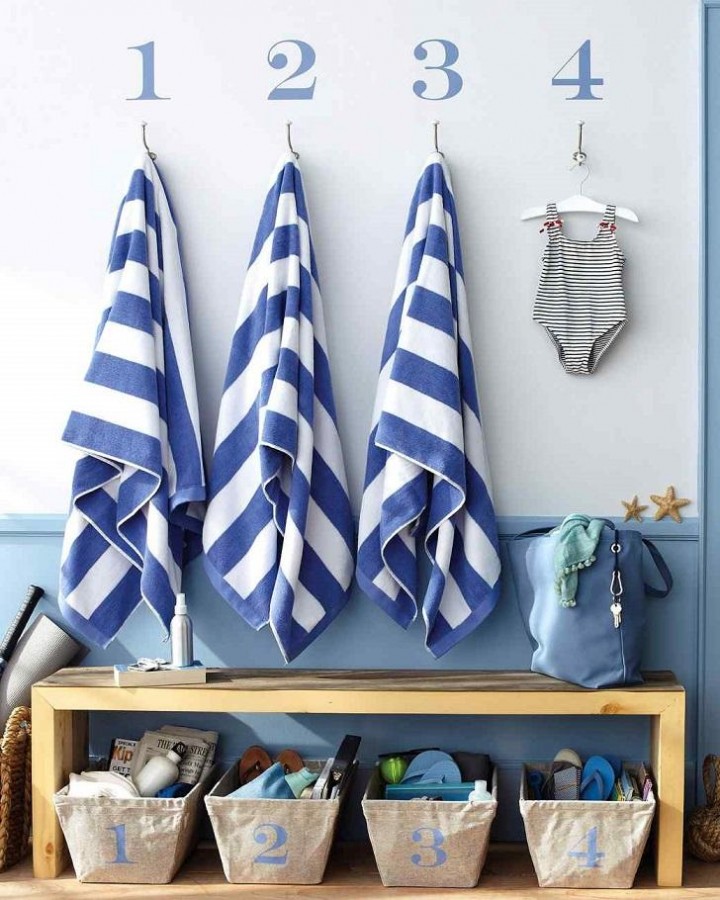 Mini-Mudroom: Kid clutter in the entry calls for a handy wall system that puts everything within reach.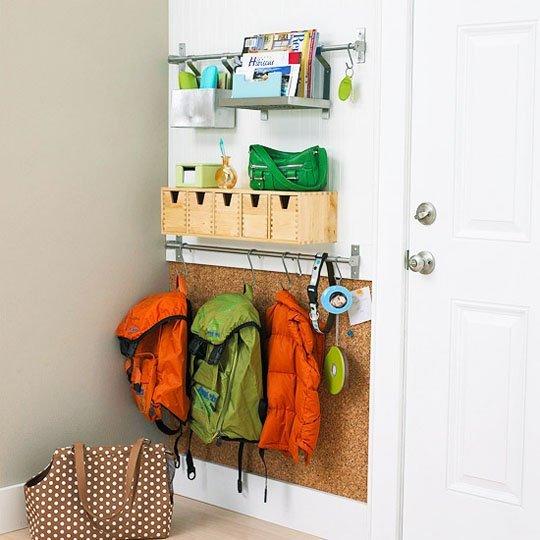 Create Calm in the Entryway: This wall rack consists of crisscrossed lengths of 1 1/8-inch-wide lattice, held together with glue and Shaker-style pegs in all but the center joint.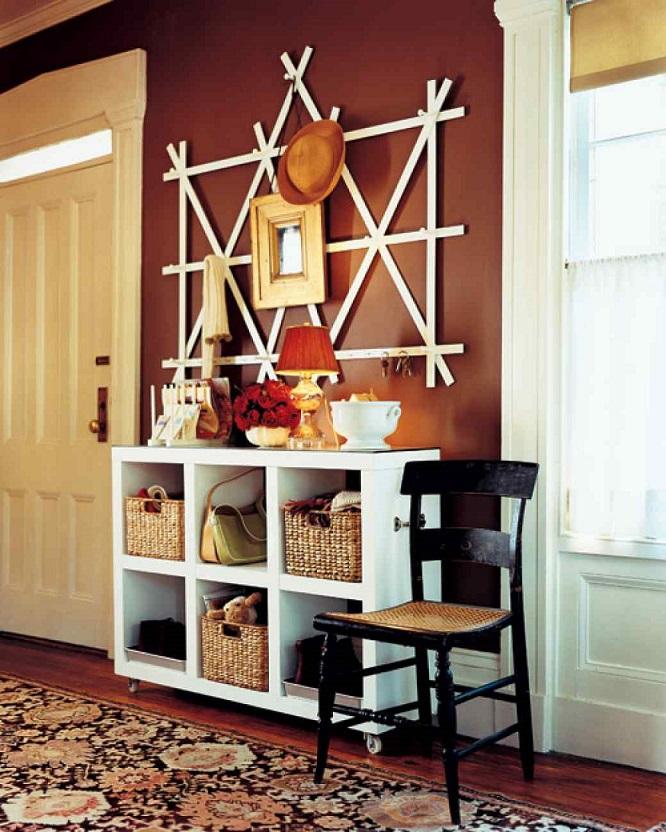 via Martha Steward