Bounce the flash with a business card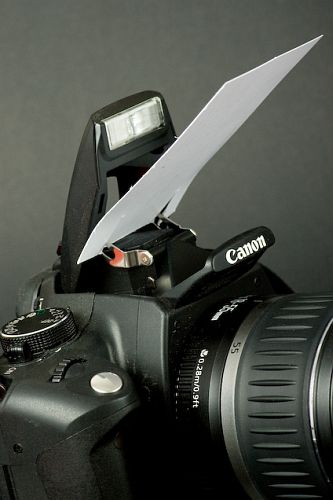 via DIY Photography
Make a light diffuser from an empty milk carton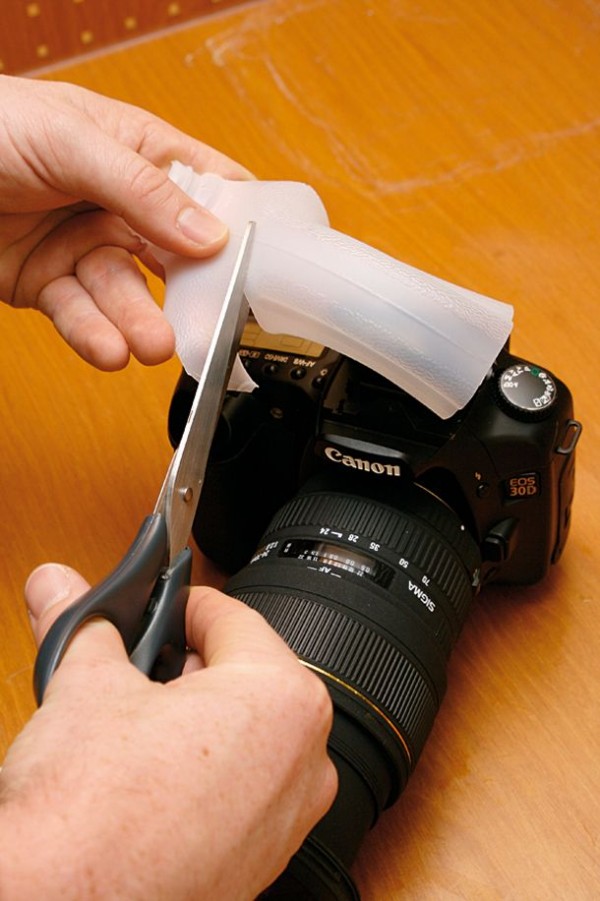 A bean bag tripod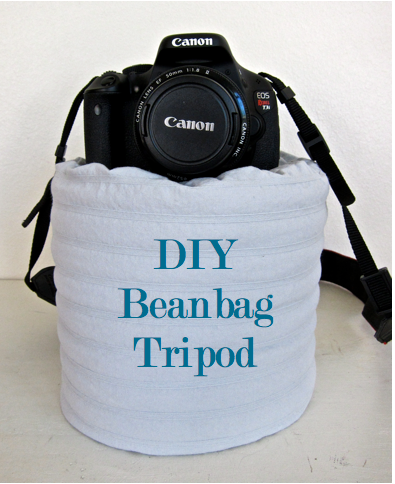 DIY lens hood from a coffee sleeve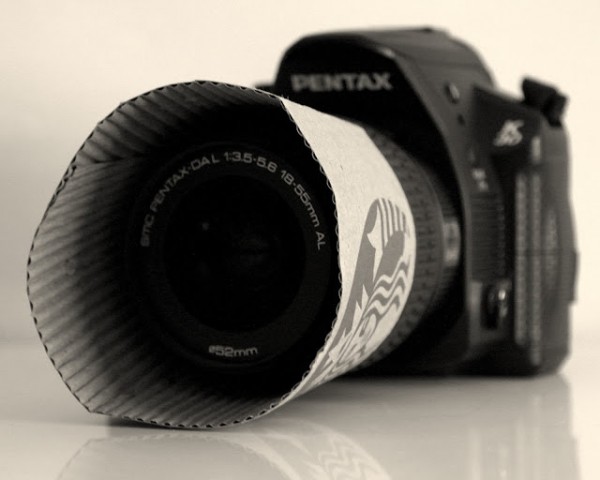 Reduce Your Camera Shake With a Bag of Lentils And A Pair of Jeans: Every photographers nightmare is camera shake. It's completely inevitable in certain circumstances without having a reliable tripod for stabilization purposes. Check out this super awesome camera hack for getting rid of camera shake with some lentils.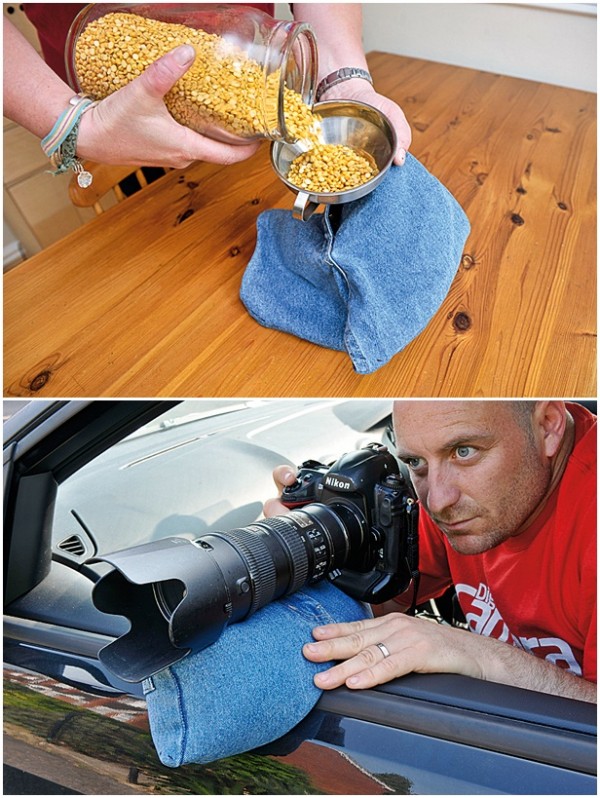 Make your own felt carrying case to protect and easily transport your camera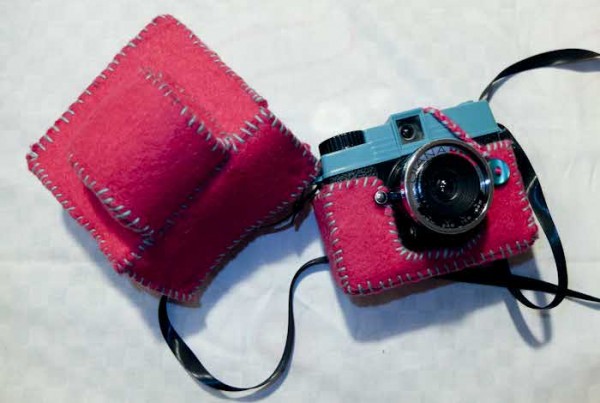 via Lomography
DIY Photography Hacks: Make A Softbox With Cardboard For Creative Lighting Effects: This project is super simple and requires some household items that you probably won't have to take a trip to the store for. Want to know more?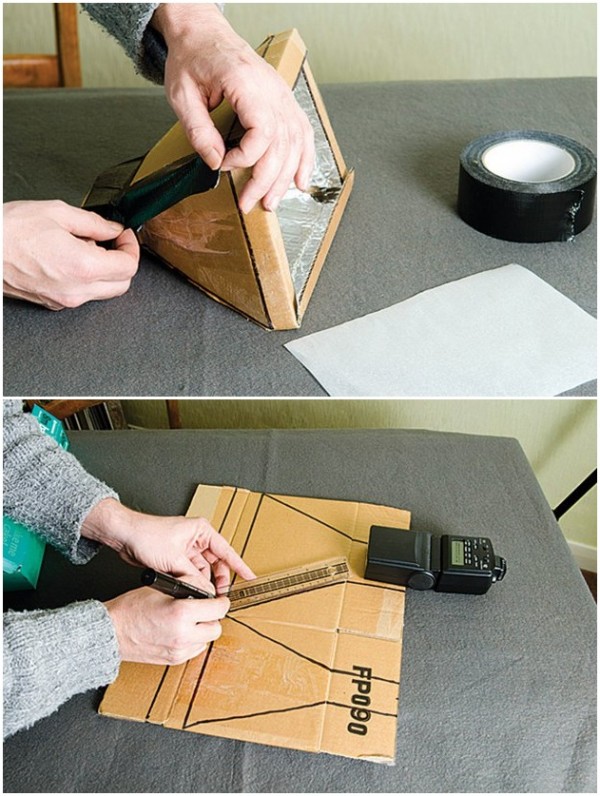 Make A Macro Studio With Paper and Table Lamps: No macro studio at your disposal? No problem. Try all of these awesome photo hacks from digitalcameraworld. The definition in these photographs is pretty astonishing.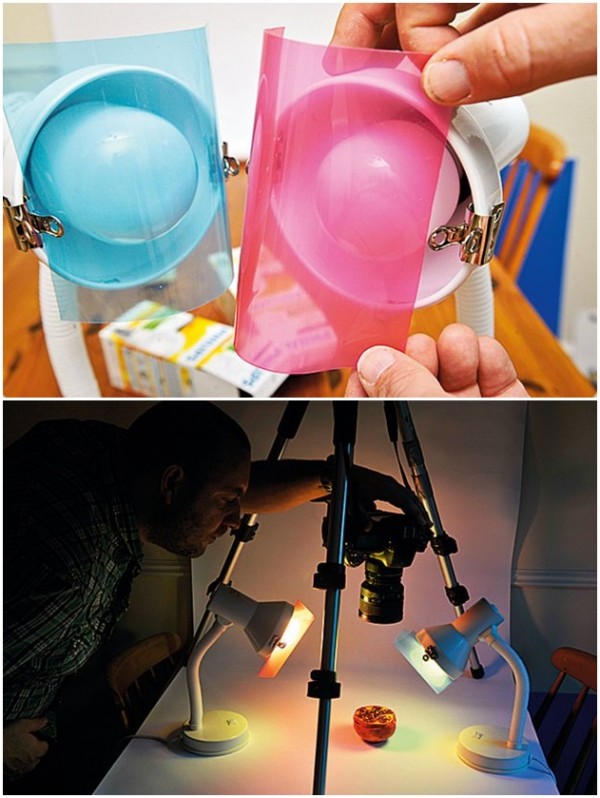 DIY Gary Fong Lightsphere: Check out this interesting way to diffuse your light by using some bubble wrap! See the link below for the full instructions. This idea is so clever. Who would have thought (besides being insanely fun to pop) bubble wrap had so many uses!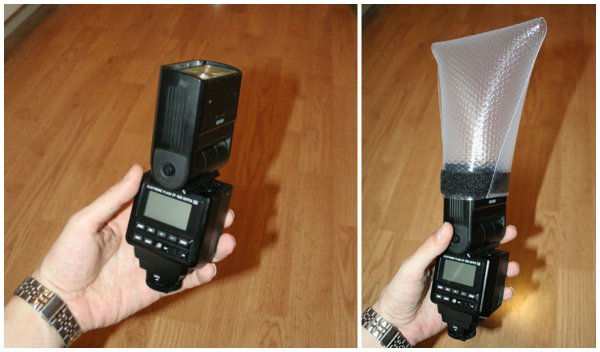 Via Instructables
Clean your camera like a pro: When cleaning delicate photographic kit, it's important to remove dirt or grit with a brush or air blower before using any sort of cloth or tissues. This will help to prevent dirt getting trapped in the cleaning cloth, which can potentially scratch the surface that you're trying to get clean.