What a stunning piece of shawl Sunset Diamonds is!!  Shawls are perfect for the mild weather in the spring and fall and NOW. I have shared a lot of crochet fashion projects with free patterns. Wardah Mhd got the inspirations of rain droplets into sparkling stars in the sun set, perfectly displayed in the shawl with diamond droplets scattered evenly between the lace eyelets! A shell or V stitch will be the center stitch of most rows. The large diamonds are made over several rows in the lace sections, an abundance of diamonds sparkling one after the other to form a picture of light confined by geometrical shapes. You can choose different Alpaca Silk Lace yarn hues, like the cottage hue would be another fabulous effect for Summer!
You may love: Lace Everblue Shawl Free Crochet Pattern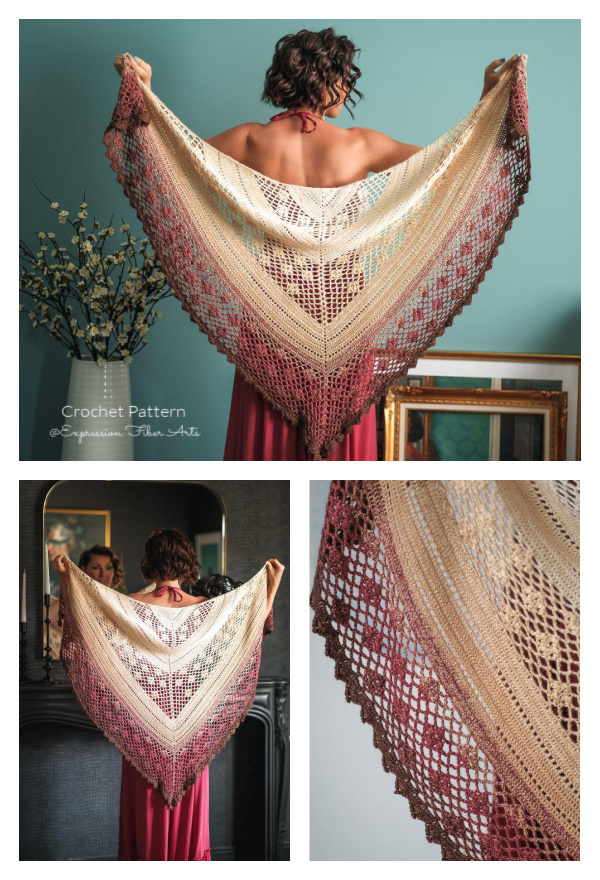 Click the link here for the FREE crochet pattern for limited time, so hurry and get yours with yarn discount as well!!