You may love some crochet hats for Winter, we have quite a bunch of them on our site. We have the DIY Free Crochet Animal Hat Pattern for kids. We also have Crochet Girl's Sun Hats with Pattern. This is such a fun scarf hat in four sizes from Toddler to Adult for Spring and Summer,too. Great for the beach or any time of the year you want a Bohemian look. There are photos to show the beginner how to avoid a traveling seam, how to work a spiral seam and how to make a decrease (2sctog). There are also photo tutorials to show you how to make the button ties and the beaded suede cord tie shown in the photos. This is a one skein project (worsted weight – 4).
You may also love: Crochet Whirl Hat Free Crochet Patterns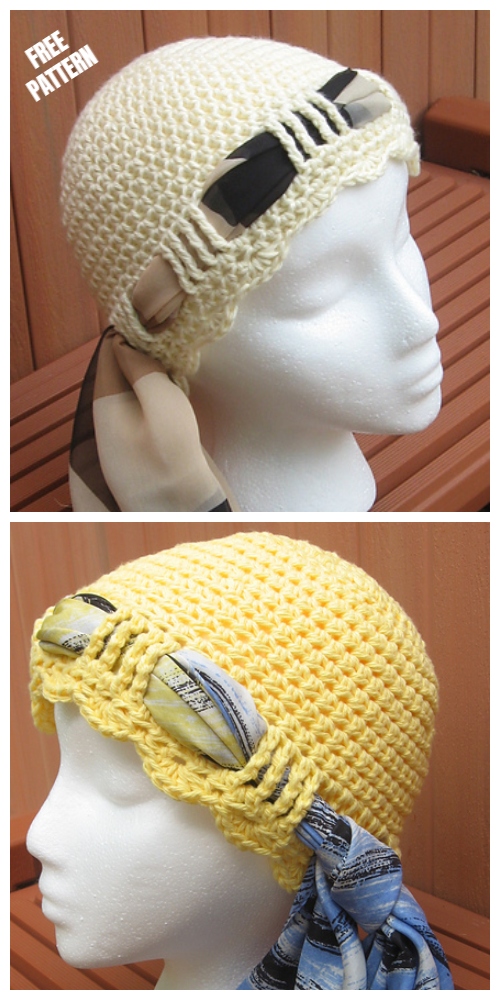 Click the link below for the FREE crochet pattern (Image: skatters), originally the pattern is from Chemo Cap with Scarf Tie by Barbara Aycock, but not working now.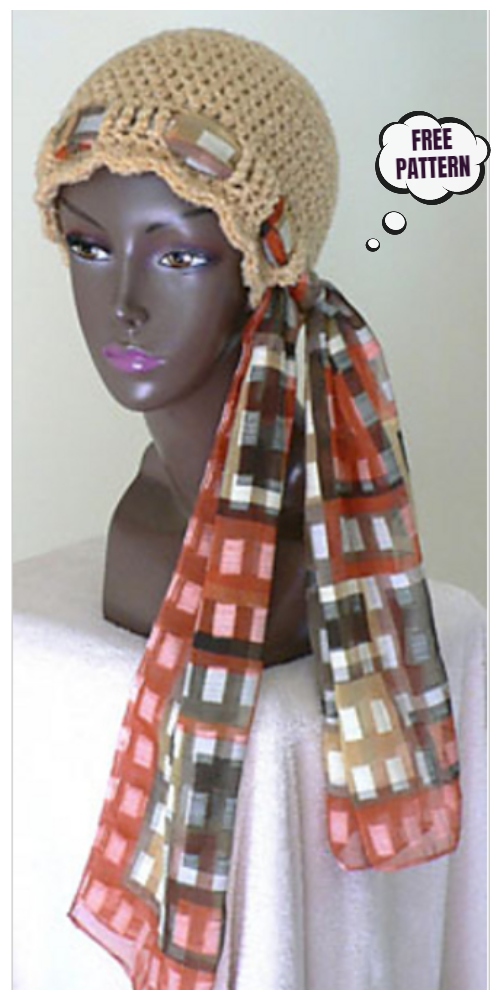 Chemo Cap with Scarf Tie by Barbara Aycock which is not working, Click the link below for the FREE crochet pattern:
Crochet Scarf Hat Tutorial (Great Chemo Cap) by Lisa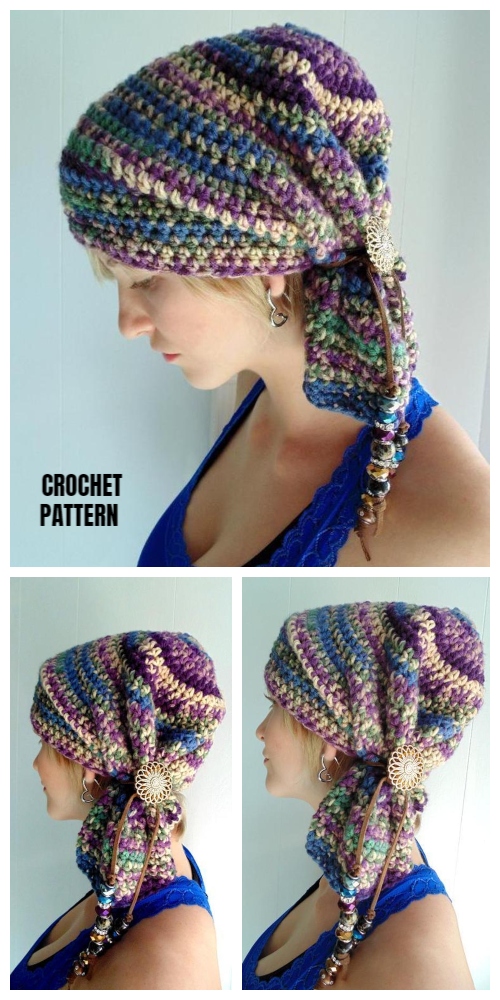 Click the link below for the pattern: