Looking for some new dog bed for your little paws? We do have a collection of 30+ Brilliant Pet Bed DIY Ideas with Tutorials to sew or to build that you can choose from. The dog bed below is a bit special, if you love it, you may need to buy from Amazon, but it's inspirational and easy to sew with orange and light green fleece, too. We have 2 tutorials to help you out if you want to try, too.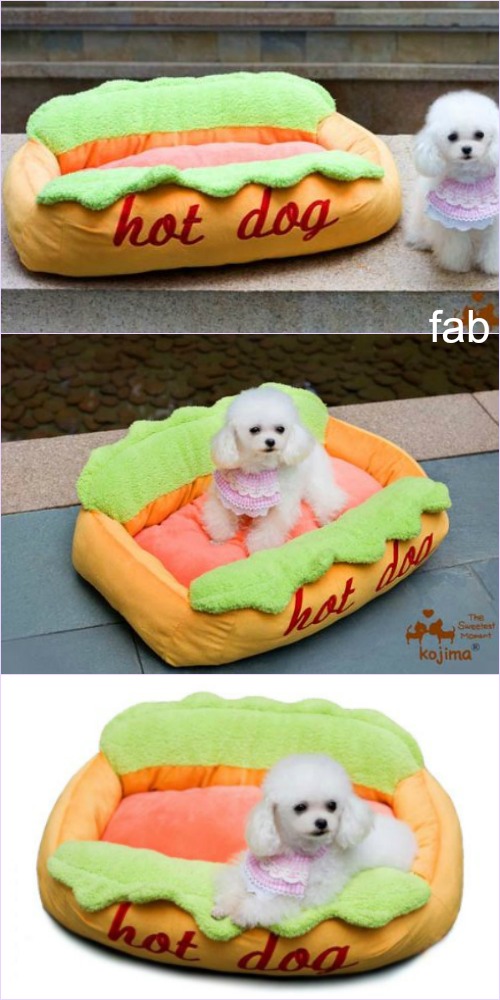 Image: Hot-dog Pet Bed Mat for Small Dog Puppy Kitten
This bed is soft, and Washable in Machine, and easy to copycat, the cushion below is detachable, so if you want to sew your own, you can add little patting or just new 2 layers of fabric together.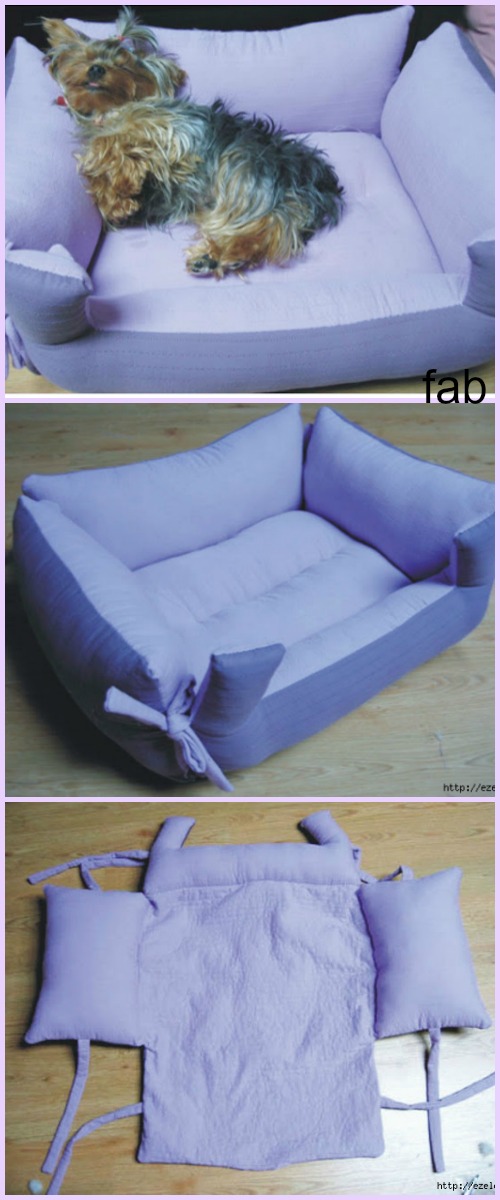 If you want to sew one, there is a sew pattern available, but I prefer to cut both ends or not cut end at all to may the hot dog one, what do you think, you can get the pattern via the link: PILLOW-BED FOR A LITTLE FRIEND
And here is another video instruction with easy cut and sew process, which it can help, too. Enjoy.
Video: Sailrite