Succulent are good for indoor planting, easy to care with less water, pretty display in office and any room. We have DIY Hanging succulent balls,  Living Succulent Picture Wall Decor that you will love to create with DIY tutorials through the link. Succulents tend to thrive in dry climates and don't like a lot of humidity. Succulents are pretty, little plants that thrive indoors in bright locations. Yet do you know that you can start your own succulent garden indoor or outdoor by propagating on your own, it's easy beyond your expectation.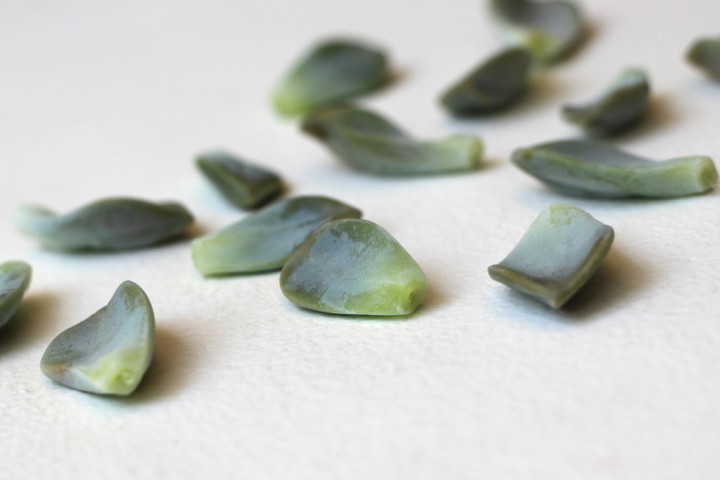 Petals, and Heads can be cut off and placed into new starting pot, with a bit moist over the ends of your leaves with a spray bottle once a day instead of completely soaking the soil.
The cut off top and the remaining stem can surviving into new grows, too.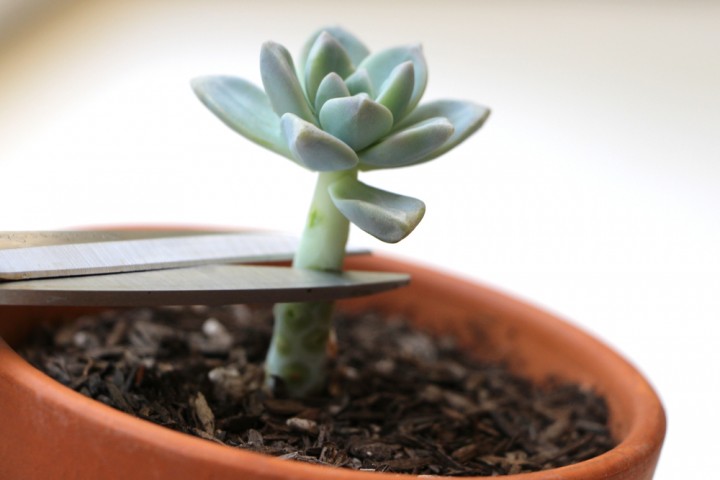 Be sure to learn how to DIY Succulent Turtle Tutorial, too to make your succulent garden more inviting.

Thanks to needles and leaves for sharing this tip, learn more via the link: