Haven't seen you for a while, my friends. If you ever feel crafty and want something creative and fabulous to make, we will surprise you today. A Dandelion Paperweight which is striking enough to capture that booming moment of nature. Yes, you may notice these small dandelion balls in lawn or wild but never thought of bright it back home, and now it's time to look for them. Remember the Crochet Yarn Dandelion Bouquet (Free Pattern), I love them, with yellow yarns, you can make dandelions for home decor. With the dandelions sprouting already, they will start toseed soon and that means you can make these awesome resin globes which can keep this moment in a unique way.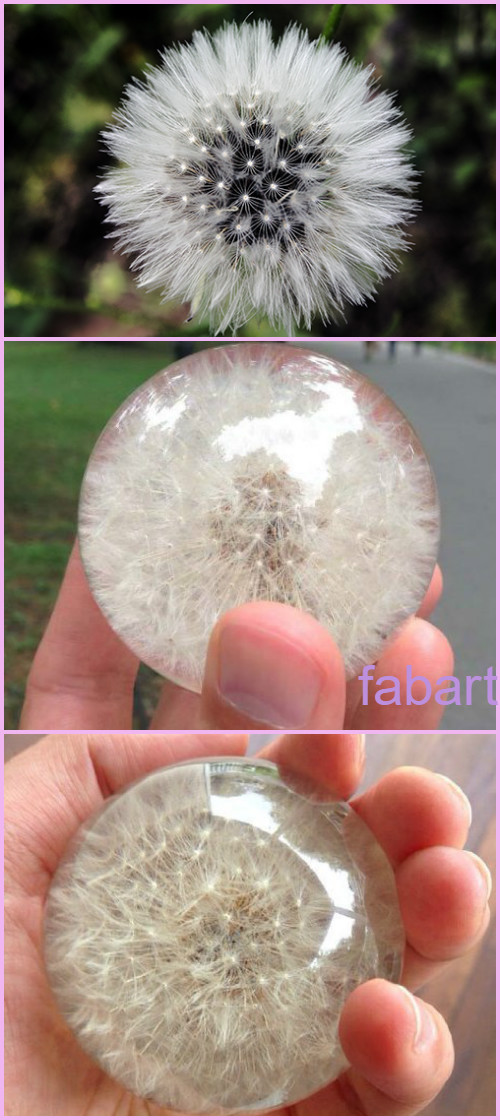 Sypplies you need:
Here is the video tutorial:
How to Make a Dandelion Paperweight from Kirby J on Vimeo. The company who sells them have made a DIY video on how to make one for yourself if you don't want to spend the money on buying one. They sell for about 70 bucks on Amazon, so what you can get if you make on your own?