This Knit Knee-high Cable Slipper Socks makes a great gift for yourself and all your girl friends, super warm and comfy, durable and attractive. And best of all, you can sew to soles and wear outside, which is my favorite! I love everything fabulous, 
garment
 and 
gourmet
 are ranked top two!! 
 Guess most ladies are the same as me. Though we love those delicious foods, we still need to
 keep fit and fab 
especially when the temperature here in California is going down.  And this fabulous cable slippers makes it possible to wear with your favorite dresses or skirts even it's cold. No you can make your own and slide your feet into a little piece of heaven with these slippers, a bit challenging but not only can we  lounge around the house but show around in our best.  Sizes S-XL (foot length 9-11 in).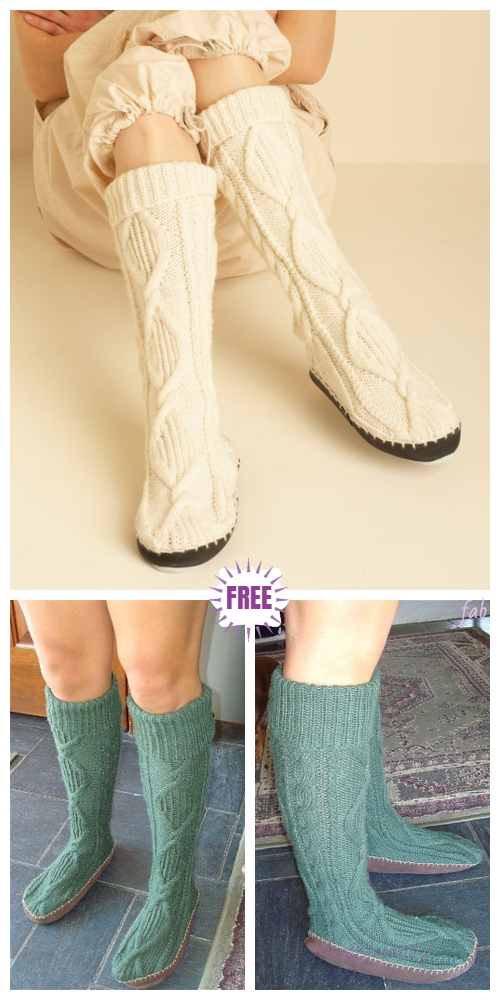 Click the link here for the free pattern: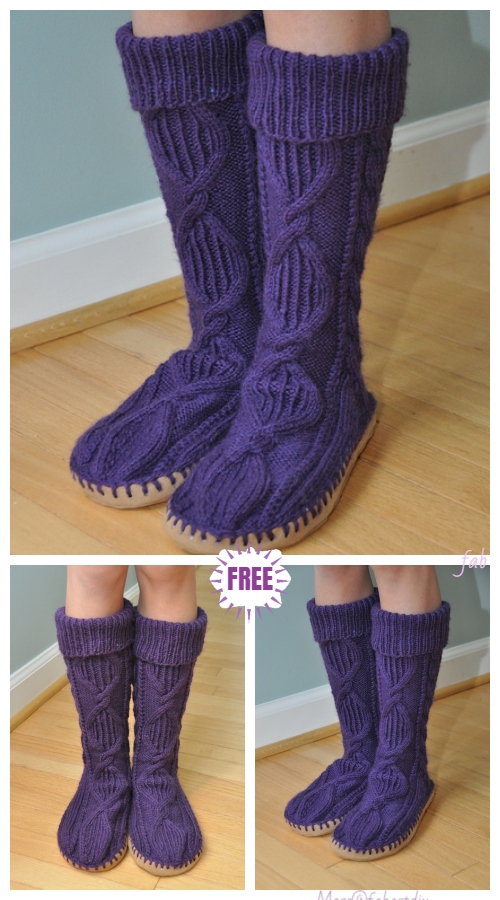 Click the link here for the free pattern: