Knitting is much easier for me, I still remember to start knit with fingers what I was a child that my Mom taught me, it is so much fun, and then I started knitting. There are different techniques of knitting, too. The Loom Knitting is great for kids to start with, and we are just starting with my girls. If you are looking for something to knit for your little ones, the Knit Baby Hat and Booties are the super adorable ones I recommend to try. These adorable knitted monster pants we gonna share today are another must try in the cold days for kids. These monster bum longies are so cute for little ones to play with, and are inspirational enough for us to mix and match the colors and make other characters.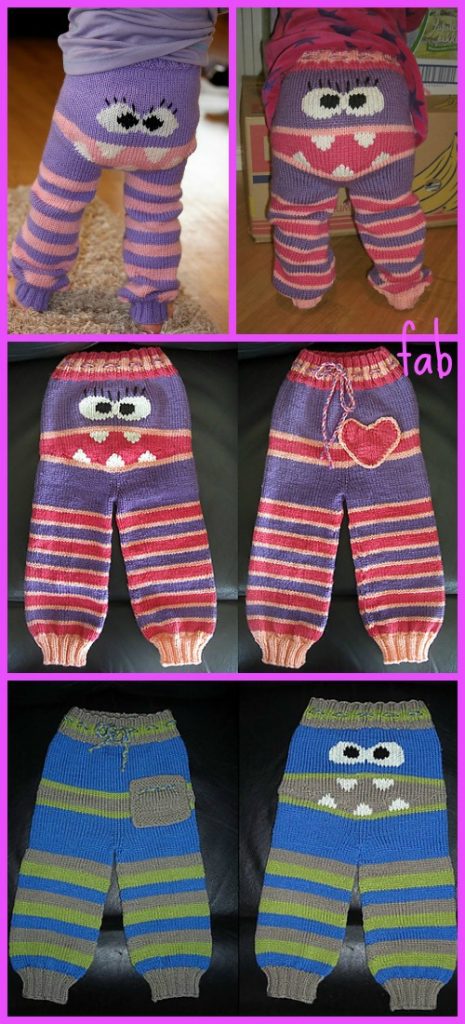 Kristine Jorskogen shares the free knit pattern on Revelry that you can follow in English and other 3 languages, go get the pattern via the link: Monster Longies.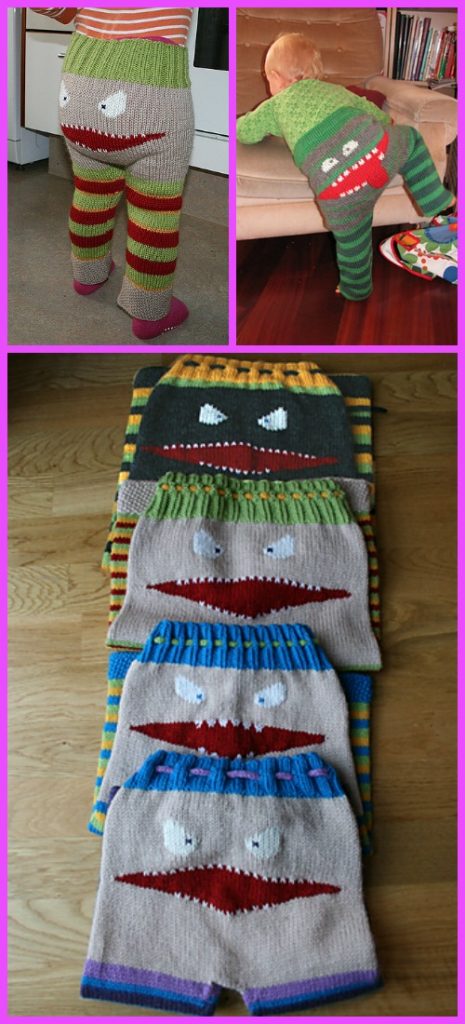 You can customize the pants easily with any colors you want for the stripes, with sharp teeth or tongue out. Get the free pattern from Monster Pant Free Pattern via Das Monster.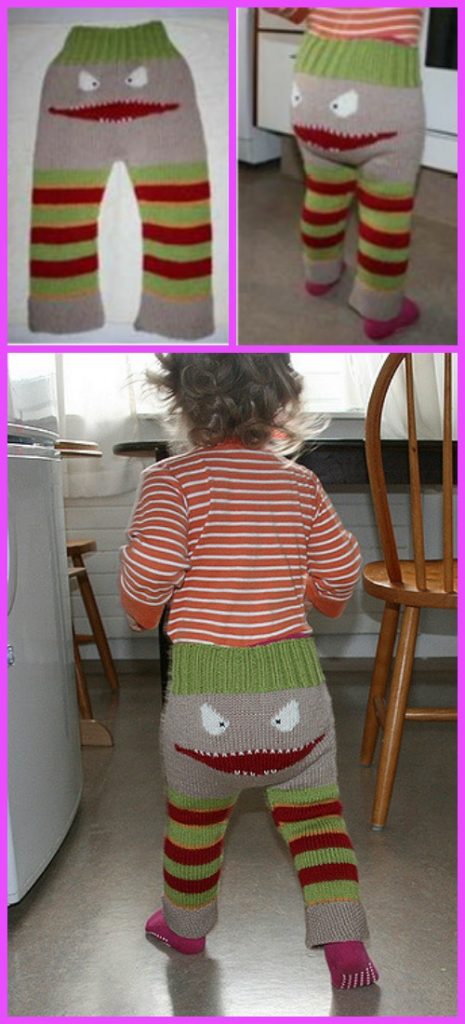 Knit the eyes may be a bit challenging, yet maybe we can knit or crochet a circle motif and add onto the butt to make the whole work easier. See how to: Free Pattern via The Wandering Lady.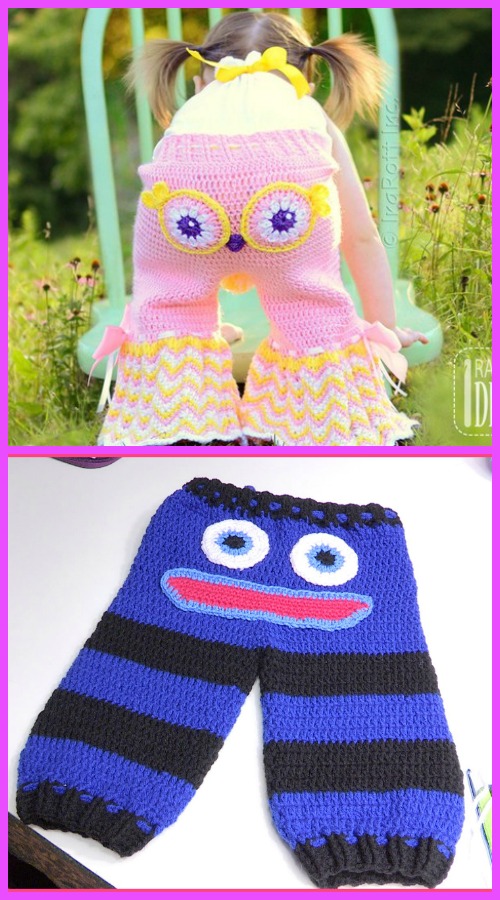 If you love crochet, check out the idea and a free video tutorial here: Crochet Owl and Monster Pants