Looking for knitting projects for the cold nights? Don't forget to check out all our knit fashions with free patterns. We also have some crochet outfit free patterns, too. If you come across our site, check the crochet circle cardigan collection as well as crochet cardi sweater free pattern round up. Can't figure out what to knit with that single skein of sock yarn in a variegated colorway that you've had in your stash for months?  Ginkgo is a classic top-down shoulderette shawl knit in one piece. A portion of stockinette stitch is followed by a lace border. Lace is worked on both the knit and purl sides. Lace is in chart form only.
You may also love: Knit Reyna Shawl Free Knitting Pattern
Needles: US 6/4.0mm circular needle, 24"/60cm or longer. US 8/5.0mm and US 10/6.0mm needles are used only for creating the stretchy bind-off.
Measurements: 46"/115cm wide. 22"/55cm length along spine.
Increasing the shawl size: Pattern instructs how to increase the shawl size in odd multiples (5, 7, 9 etc.) of the lace chart repeat. But what if your yardage is more than enough for say 7 repeats but insufficient for 9? To make best use of her yarn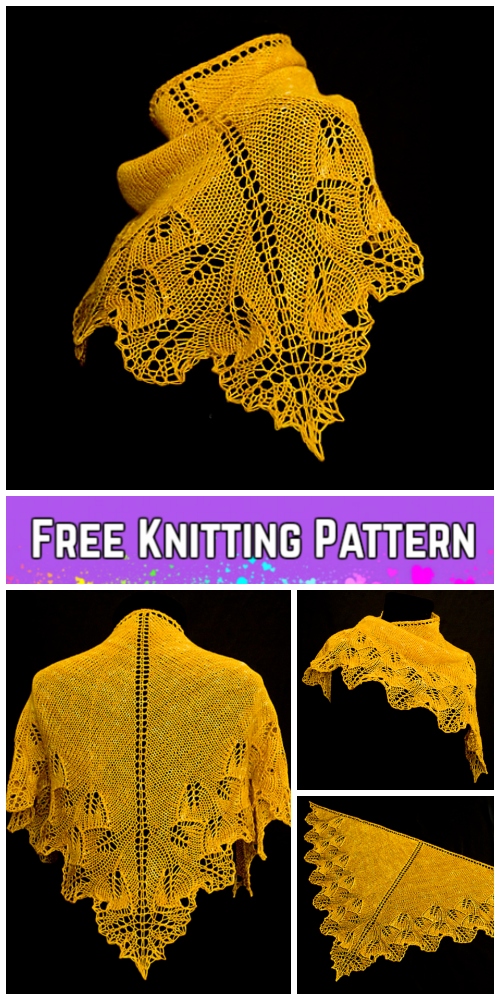 Click the link here for the free knitting pattern: