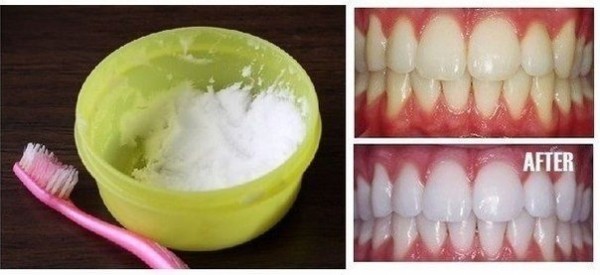 We are here to share effective Home Remedy-DIY Natural Teeth Whitening with simply 2 ingredients at home. One of our Facebook fan is asking whether there is any way to whiten teeth long ago, I have planned to dig some solutions for this myself for long, and find some ways to try. There are 6 MAIN Causes of Tooth Discoloration: Red wine, tea/coffee, soft drinks(including carbonated drinks), cigarettes, sweets and antibiotics. So if you feel you are somewhat addicted to one or more on it, try to avoid it.
They are many teeth whitening kits and products available or daily care, you can check the ranking and comments. Amazon
is a good choice for search, I did search before buying myself.
Today we are going to introduce two homemade natural ways to whiten your teeth, with 2 easy ingredients.
No 1:
Lime/Lemon (or water)
Baking soda
You can check the video below for details:
No 2:
1 Strawberry
1/2 teaspoon baking soda
Caution: Please do not over do it as it may lead to you weakening your enamel. Once a week is recommended, try several weeks to see how it works!
We may go further, here are more choices for your reference from Di Axe: 6 Ways to Naturally Whiten Your Teeth.