We have featured the train planters tutorials before, making of wine crate or wine barrel. And today I make this Train Planter more specified with details below. If you have concrete ground as mine, or want to add a bit whimsical touch to your front door or garden edgings, you will love this easy crafty Choo Choo Wood Crate Train Planter.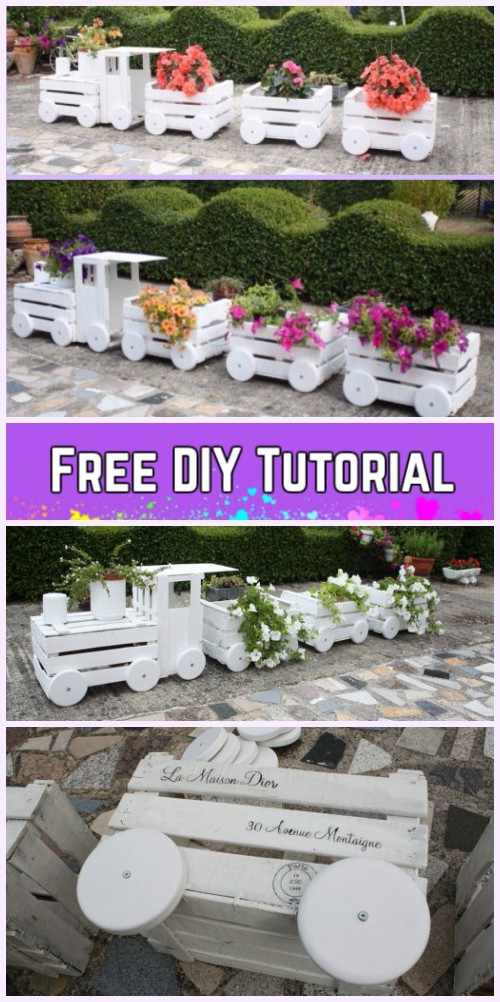 Interested in more crafts for garden this Summer, check out our collection of 20+ Terra Cotta Clay Pot DIY Project for Your Garden. Get the step by step tutorial below:
All supplies you need:
Wood crate, buy new or recycle. I used carton box from Amazon for temporary use, and it turned out great. HOHO…
Circles as wheels, Stove burner covers round are perfect to save time
Spray Paint
1 or 2 tin cans as chinmey
Tools as nails, hammer, chisel etc
Get some circle wood plates or wood bark from tree log, paint and nail to crates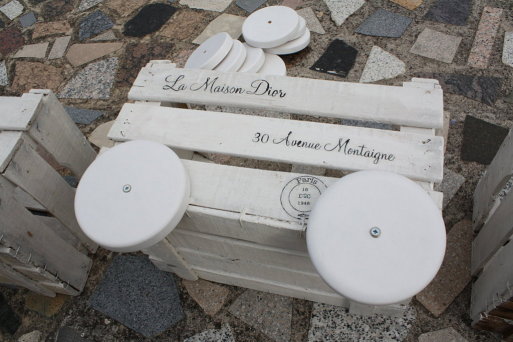 Attach the train cabins to each other via a couple of chains and fashion some kind of wheel-look-a-likes to nail into the sides.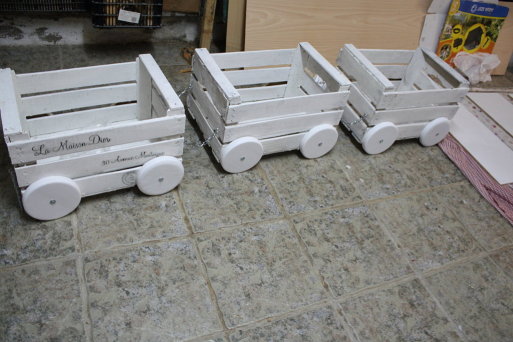 Tin cans on top…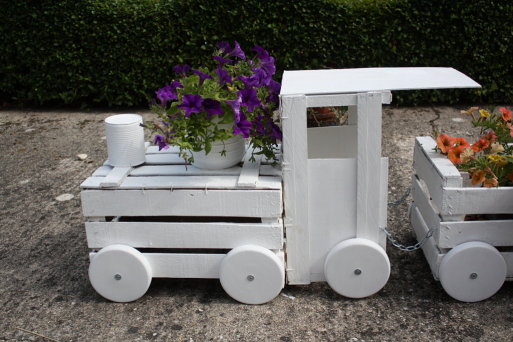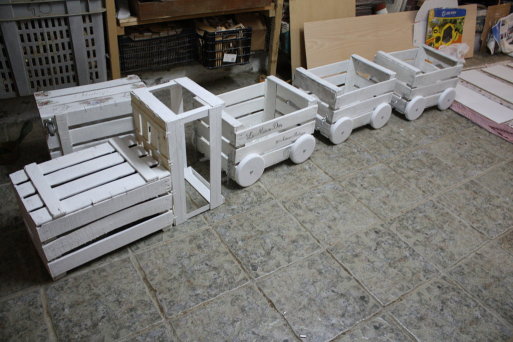 Want more ideas on recycle wood crate? Check it out Here: DIY Wood Crate Up-cycle Ideas and Projects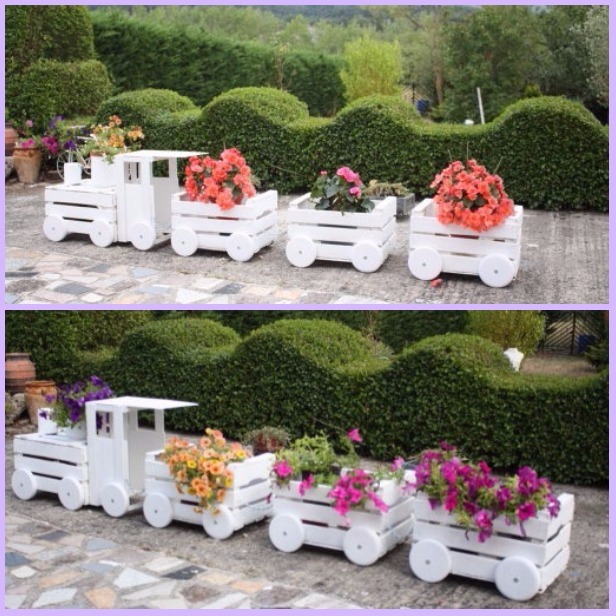 Put your flower pot inside or use it as planter directly.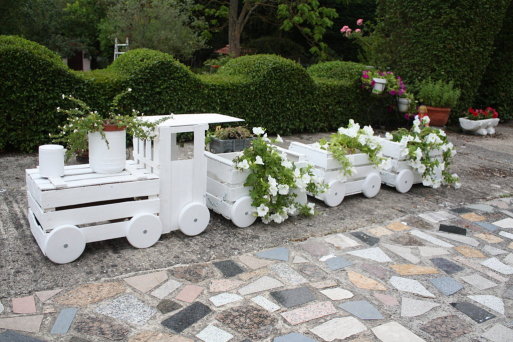 How about small cube containers for your desk?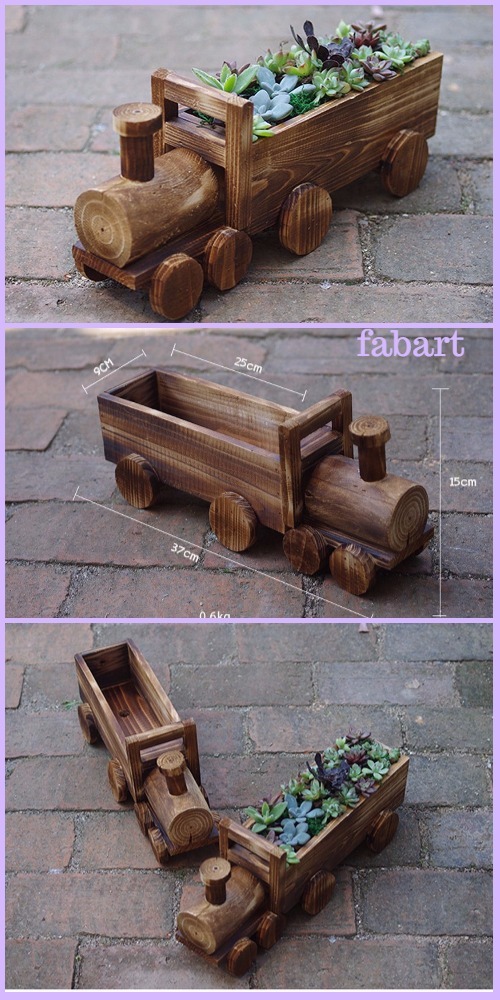 Image: Wooden Train Cacti Succulent Plant Pot / Flower Planter
What a fabulous idea! Thanks to Karme for sharing this easy and green way to recycle wood crates for gardening. You can check out more details Here: Chupp chuppp, Travelers to the train?