Organization is a never ending topic for home owners, no matter your home is big or small. Kitchen is one of the most important space for most of us. Keep your kitchen organized with the tips to maximize your kitchen space, and hide the ugly trash can with this  DIY Tilt Out Trash Can Cabinet. I love simple yet practical projects, 'cause I am not that kind of handy lady, neither my husband. An easy to do project will be a good solution of my kitchen. This Tilt Out Trash Bin made by Nicole is perfect for everyday use. It moves so easily, making daily use convenient.  It also makes the kitchen clean and tidy, eliminate the smelly as well. The plan is originally from Ana White, a site focusing on wood projects, I prefer the treated versions as following, you can easily customize by putting two in parallel or up and down, too.
You may love: 20 Creative Storage Cube Organizer Ideas To Declutter Your Home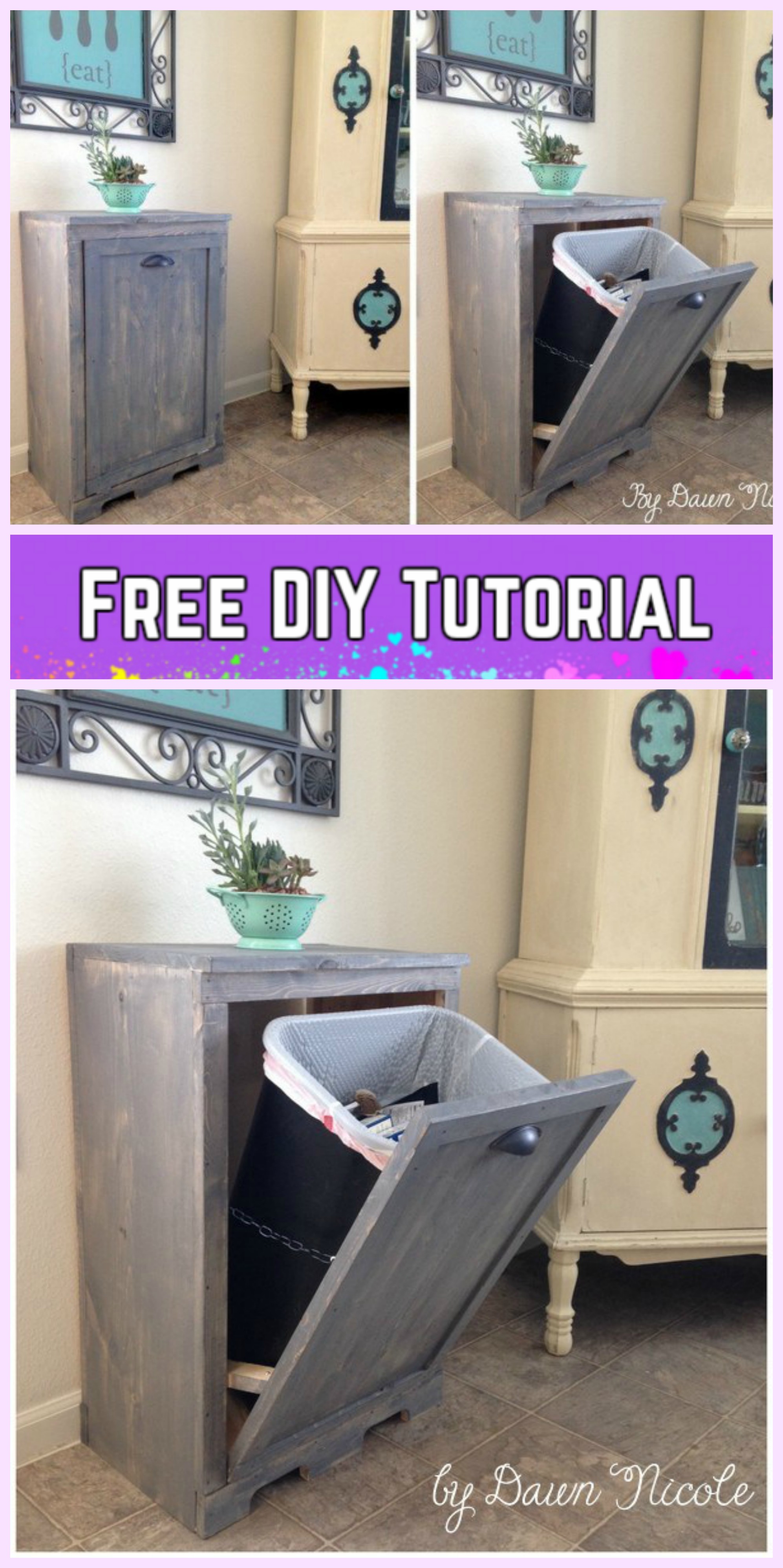 Click the link here for full tutorial: Wood Tilt-Out Trash Can Cabinet By Dawn Nicole.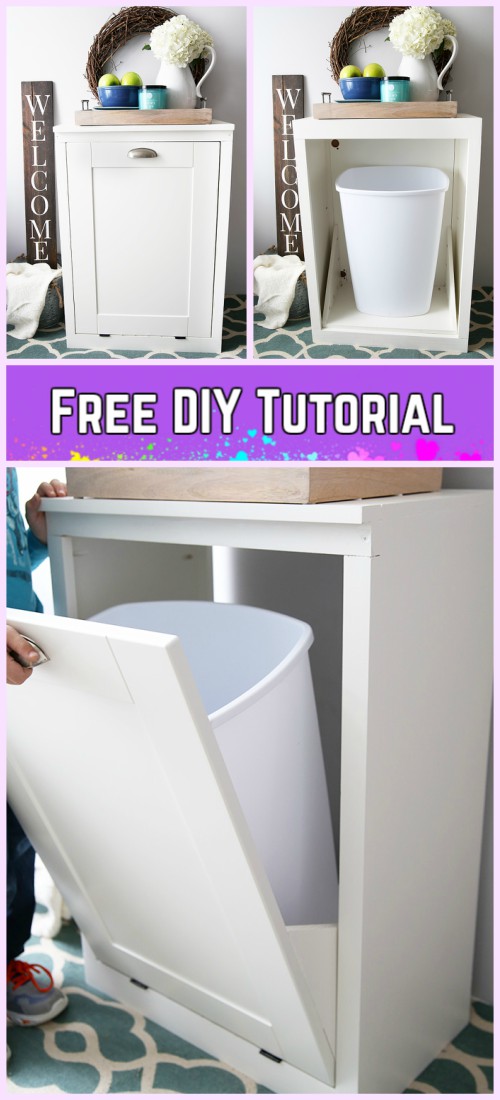 Click the link here for full tutorial: HOW TO BUILD A CUSTOM TILT-OUT TRASH CABINET
You can make a trash can and a recycle can together using cabinet or build your own which is easy to adjust size into actual fits.