I saw this cozy fleece star baby wrap blanket from not on the high street, I love this idea, it's so easy to slip on with no buttons, poppers or zips, great for a quick dash out! I have shared crochet baby blankets and another Newborn Envelope Blanket tutorial before, this one is super cute and easy to try if you know your way around a needle and fabric, you'll find it easy as pie to put one together. These products can be purchased directly, too. There is no tutorial for this, but it's easy for sewing lovers to make! All you'll need is a few sheets of fleecy material in the color of your choosing, a few basic sewing supplies and a little tempt! Hope you love it.
You may love: DIY Baby Pillowcase Sleeping Bag Patterns and Tutorial (Video)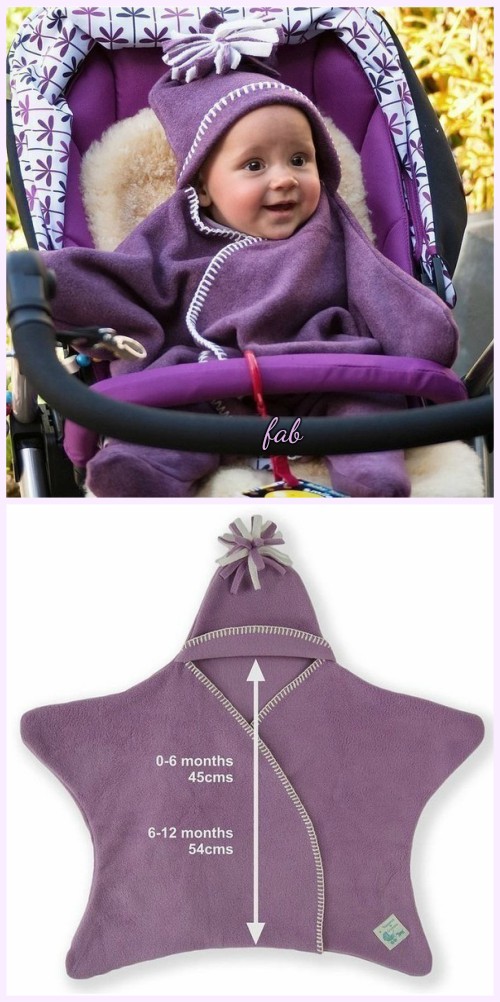 Click the link here to learn more: DIY Fleece Star Baby Wrap Blanket
You can also customize your star wrap by make it more adorable with different animal designs, this Unicorn star wrap Etsy store big head is a good inspiration, white unicorn, zebra, bear, bunny and other animals you can imagine can be made.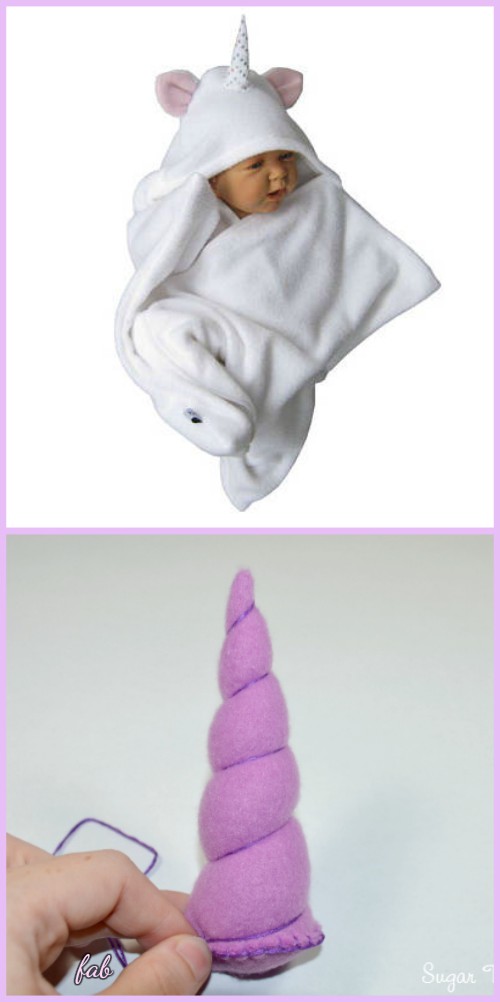 Click the link to purchase: Unicorn baby star wrap, or get the unicorn horn tutorial via the link: Unicorn Horn
Make the waist line narrow to keep baby warmer with this star-shaped Swaddle and Swaddle blanket, it's product from Rakuten. If you are learned how to sew the star blanket, you can easily adjust the narrow for bigger kids.