If you are geeky enough, you may love this DIY PVC Monster Mud Reaper Halloween Decor Tutorial. Buy Halloween Ghost in life sizes can be expensive to over one hundred bucks, while this DIY mud reaper ghost can save you a lot. Halloween give us the perfect excuse to indulge the cosplay, and today we are going to make our own costumes for this Halloween.  It turns out it's not as nearly as difficult as you might think. Don't hesitate to check out our fairy pumpkins, and so many Halloween decoration ideas and party treats that you won't miss, just click the link and you will get inspired for your Halloween party more exciting this year. The easy to DIY Halloween decorating list is an fabulous collection that you should definitely go check out, The party snacks and treats and the ghosty lollipop design are just fun and spooky for any kids party.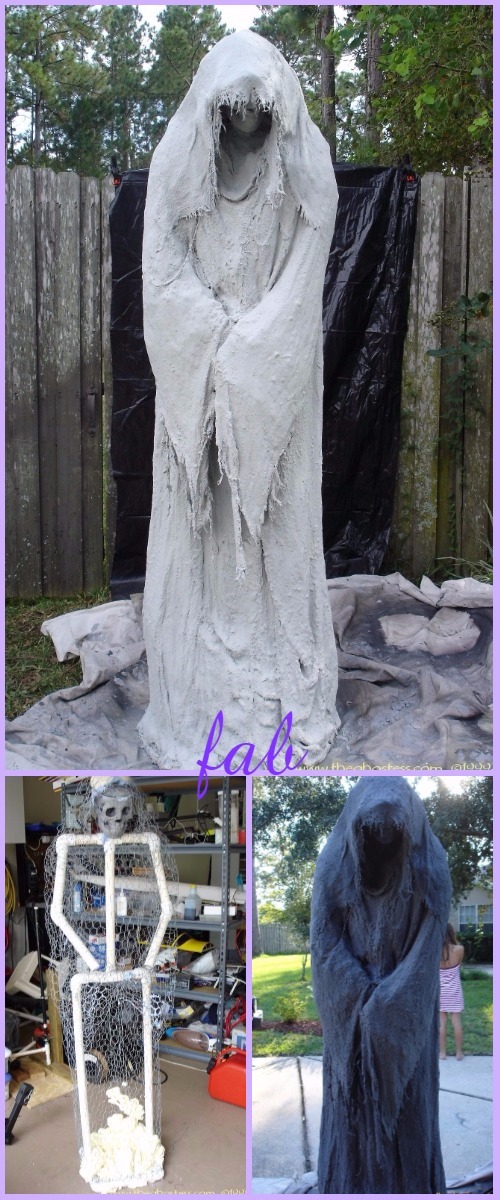 Read  40 more easy to DIY Halloween decorating list that we have collected for you, too.
Main Supplies you need:
How to:
The designer used 40 1- inch PVC  to make the frame with neck, arms, and a base frame.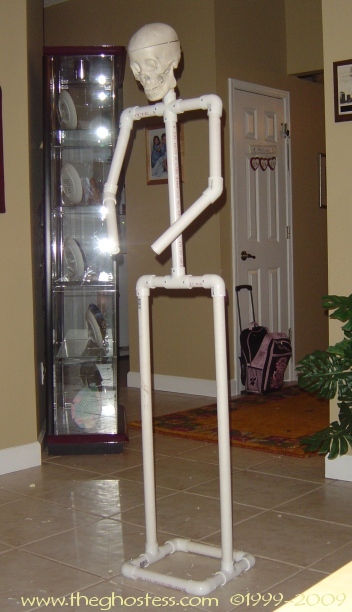 Add chicken wire all over before covering the fabric, to make the frame stand solid, add mud or concrete at the bottom.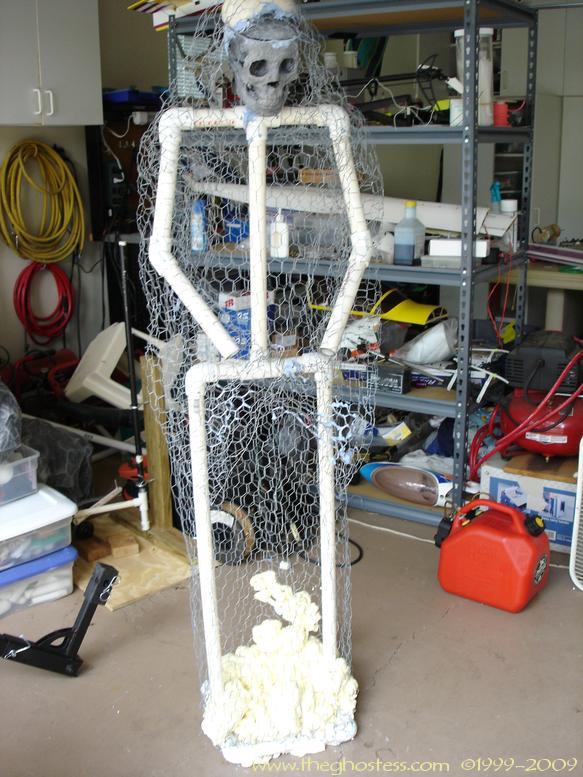 Then cover it with burlap fabric, which is better to hold the mud without caking over, apply mud, wait dry and paint into dark gray or black color. This remind me of the way to make Draped Hypertufa Planters, will concrete work on this project, too? Worth a try. 🙂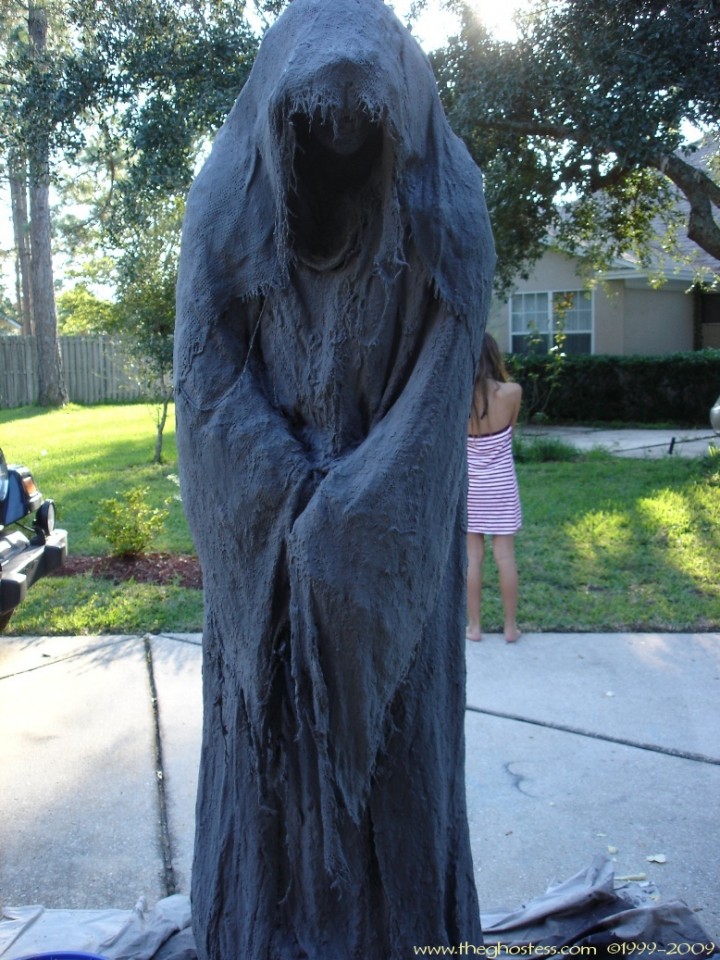 Add some aging, using some black latex paint and a spray bottle of water to create streaks down the mud. What do you think of this ghost statue? Impressive as I am?
Quite interesting and want the challenge? head over to theghostess.com and learn all the detailed step by step tutorial via the link: monster mud reaper. And also check the easy kids friendly DIY Halloween Ghost Decoration Tutorials we featured before.