PVC is a sturdy special plastics for industrial production, and has been used in home construction and garden uses. We have plenty of PVC projects featured before, and as a start of the project for today, I do recommend to check out the DIY PVC Gardening Ideas and Projects, and DIY PVC Chicken Feeders. Raising chickens in own backyard can be fun and rewarding, and this DIY PVC Chicken Watering System is an easy way to keep your flock watered. No one wants to have a mess with overturned water containers. It does help keeping the process of tending your chickens to a minimum.
The whole process is fairly easy but cutting and join the parts. To hold the water later, a wood shelf is needed.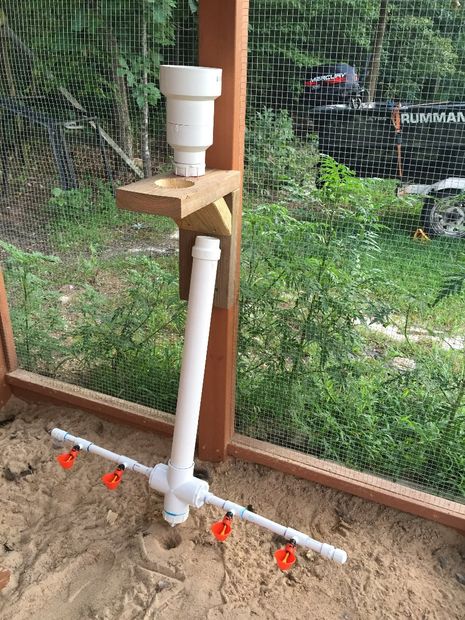 The pipes, it will make it easy to take apart and clean. But be sure to leave the cap on the jug on in order to restrict water flow. Chickens may love stand on the pipes, but no spilled water all over the chicken coop is what we want. Don't miss out our collection chicken coop free plans.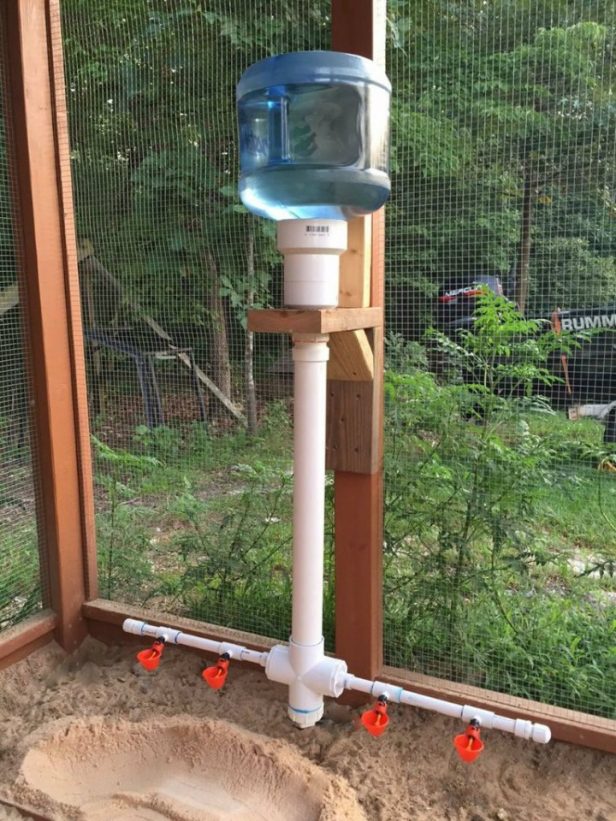 Go get the detailed instructions via the link here: How To Make A PVC Chicken Watering System.
The collection of DIY Chicken Swings can be great handmade fun projects we can make to make our raise more happier, and the knit chicken sweater is another one we can show our care. You may also love: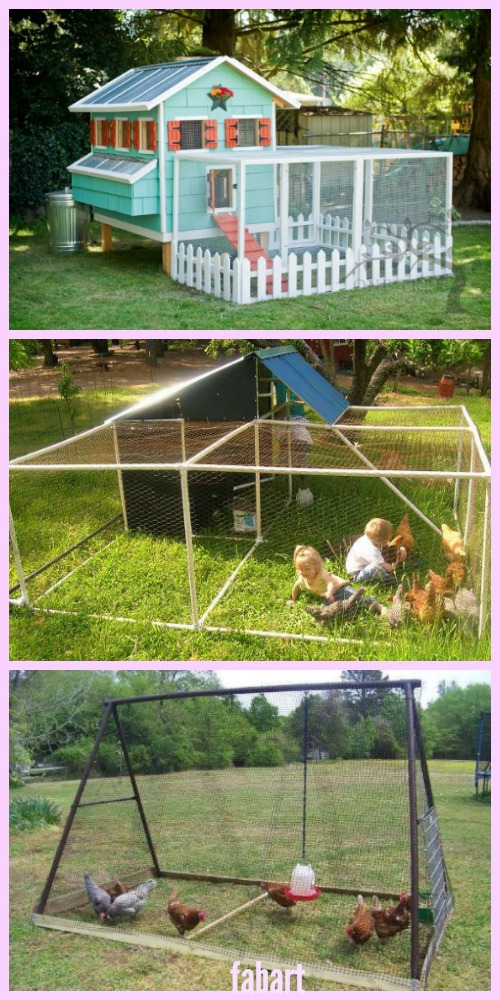 DIY Backyard Chicken Coop Plans and Tutorial