It's getting warm, and time to enjoy the outdoor night fun. I love this pergola firepit with built in screen, swing around, and chair. It's impossible for me to have such big pergola in my house, but if only we can have one in our community. It's so idea for an outdoor party, even stay late at night. To make this, Place a stake in the center of your build space and make a circular layout, install 8 level posts around the circular with equal intervals. Make the pergola and assemble swings. The firepit is easy, and you can choose whatever design you like. For single house, we can make the circular small and hang easy swings from recycled households for kids.
You may love: More DIY Patio and Garden Swings Tutorials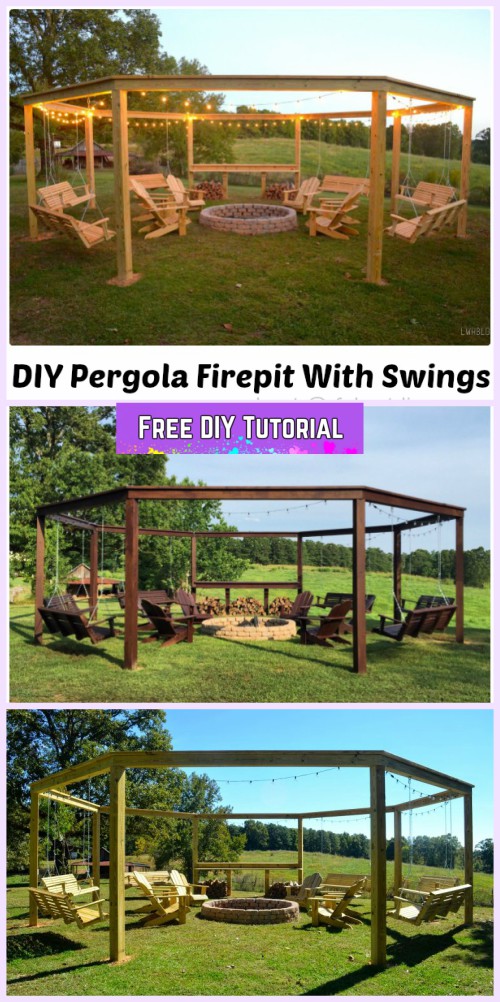 Zoom in, and you'll see that the designer couple Lauren and Brett thought of everything when putting this outdoor oasis together. Guests can sip on drinks and munch on snacks at the built-in bar, firewood can be stocked in the storage area, and film buffs can screen their favorite movies on a sheet hung over the rectangular frame. Outdoor lights add the finishing touch. Check out the full plan via the link here: Build an Amazing DIY Pergola and Firepit with Swings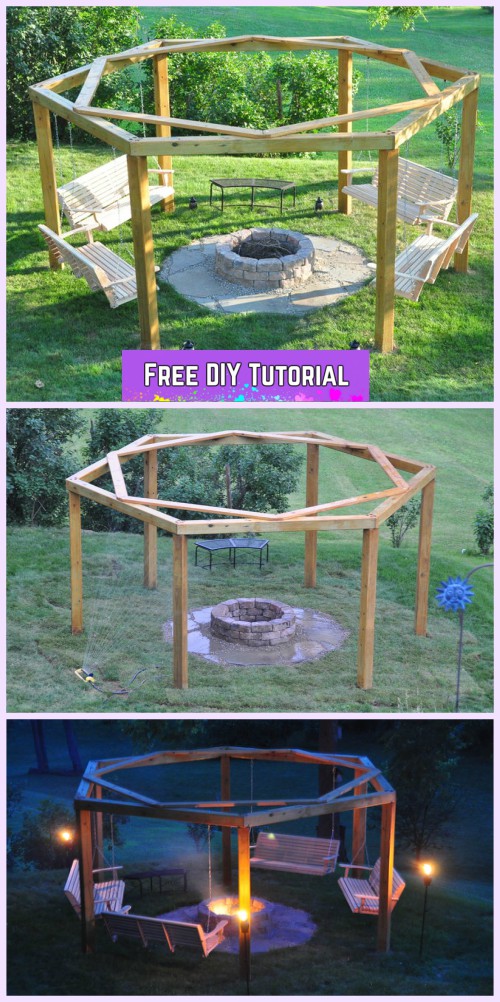 Indestructible has another version of swing with the same idea but in pentagon. To make this swing fire pit, you need to plan the area and size you want, draw a circle and spot the pole evenly, then nail the top beams. I love the idea to add another 6 smaller wood beams over the top beams, which makes the pole position sturdy with less chance of distortion afterwards. Check out the full plan via the link here: DIY Porch-Swing Fire Pit .