Recycled pallets are a cheap and effective alternative to buy expensive wood planks. They can be used to make pallet furnitures, pallet flooring and pallet wood porch deck we we gonna feature today. This is an excellent big pallet recycling idea. The used pallets are perfect for building a porch. Redo redux has done a terrific job in putting together this wooden outdoor porch with reclaimed pallets. Even better, the building process has been documented so that readers can leverage what was done for their own pallet projects.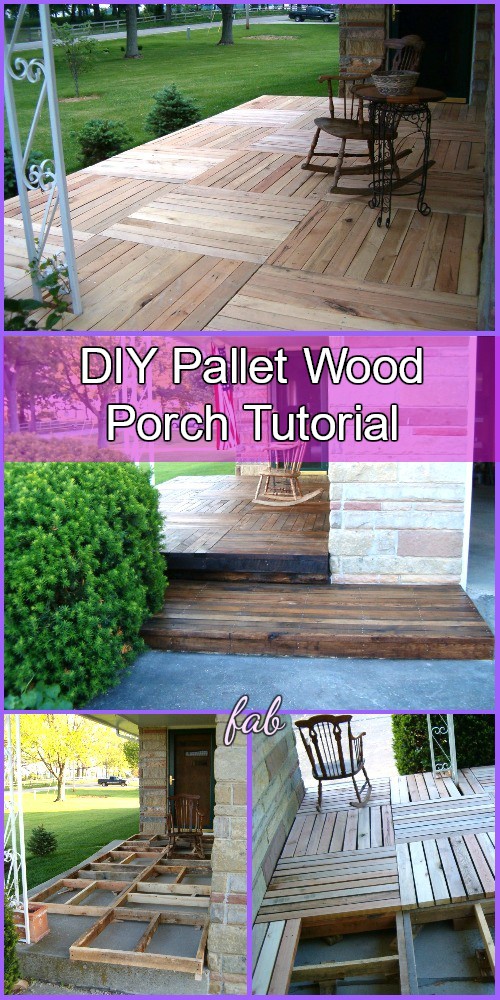 Main Supplies:
Old Pallets
Dark Wood Stain for finish
2×2" Wood – for railing
Disassembly your old pallets remaining the frame, you may need to attach 2 more wood plates with other 2 sides, add rail if your pallets has none with it. learn How to Disassemble A Pallet Easily in minutes and without pain.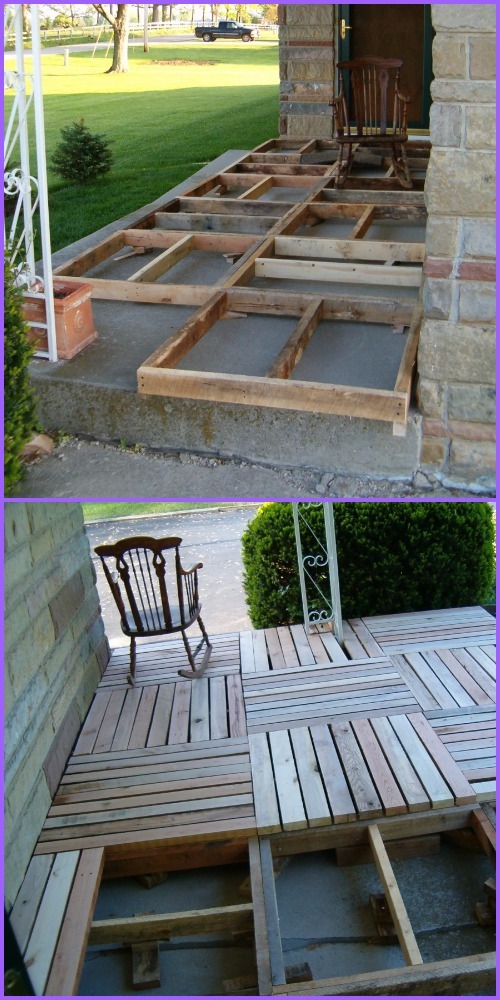 Following the inspiration found here, you can turn wooden pallets into a porch that looks like it was professionally installed. or renovate an existing one that has seen better days.  And it is YOU who create it that looks like it cost a ton of money. It is so beautiful and unique for your family to gather outside, improving your house value at 1st sight for sure.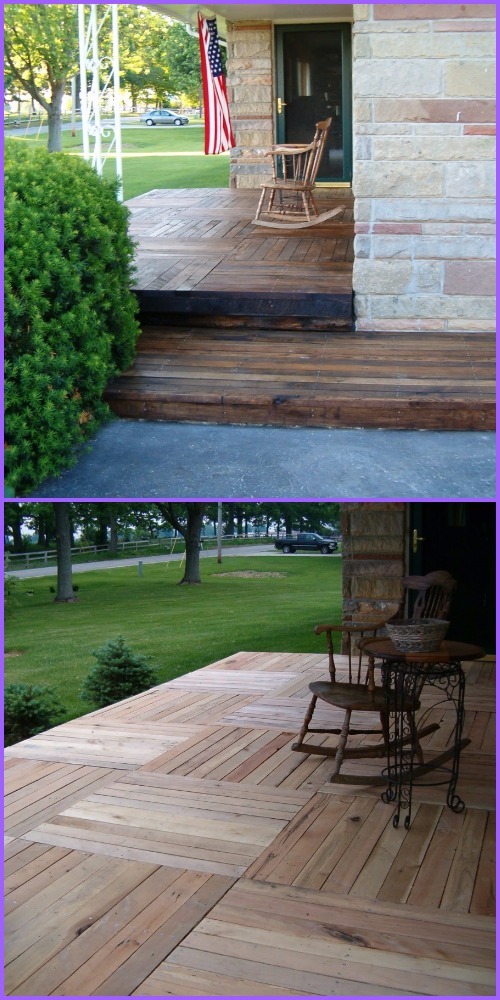 It doesn't matter if you want light wood or dark ones. You can always choose the stain and finish that would suit your preference. This design even produces a parquet effect. If you are interested in more details, check out the link here: Redo Redux – DIY pallet porch.  Don't miss out our collection of DIY Pallet Home Decorating and Furniture Projects and Tutorials as well as 20+ DIY Outdoor Pallet Furniture Ideas and Tutorials. Enjoy