Transform your ordinary jeans into Maternity JEANS with this easy fashion hack. Almost all of us have jeans, and we sometimes do face the problem, too big, too short, too long, worn. And we all have solutions. See how we Turn Worn Jeans into DIY Cut Off Jean Shorts;  If you feel your jeans outdated, we have Tutorials to Refashion Your Old Jeans into new chic ones. And if you or your friends are pregnant, ladies, you can still transform your jeans into maternity ones that helps you move around in comfort.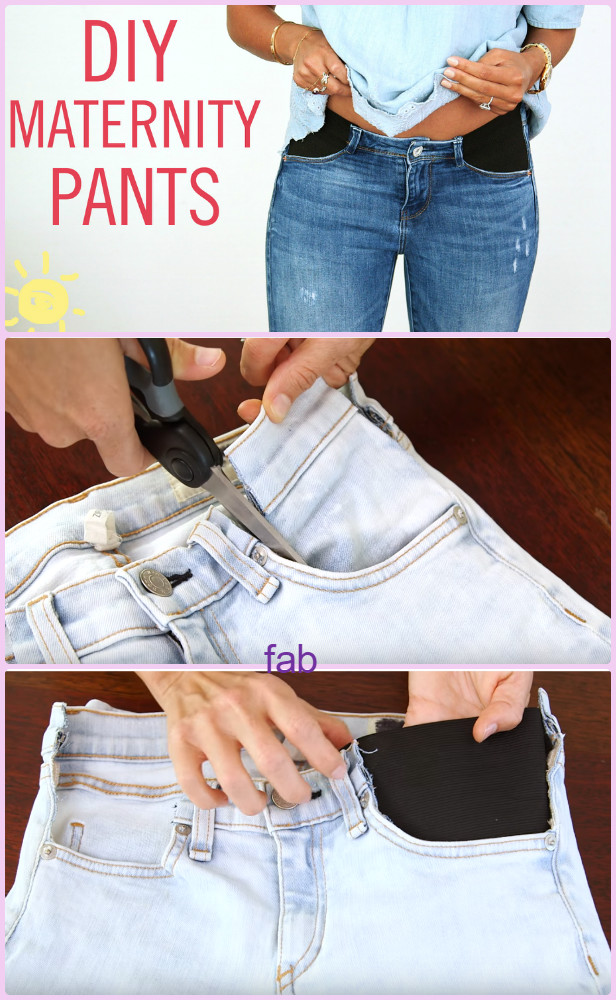 Image: WhatsUpMoms Screen Shots
And great is that there are always people with talent, comfort and style can attainable with this easy DIY !! What's Up Moms brings us this amazing guest DIY with blogger Yael to show us how to turn a part of chic, normal jeans into jeans that are perfect for pregnancy. Let's check it out
Video: WhatsUpMoms
Amazing? And don't forget to shrink your jeans after pragency with this trick.