Wood furnitures may cost you hundreds of dollars, while recycled old ones can save you big amount if you can get it from thrift store or yard sale. We have a lot of recycled furture projects, which I spent a lot of time dig out and love most is Creative Ways to Recycle Your Old Drawers and Fabulous DIY Ideas to Repurpose Old Cribs.  Today these DIY Headboard Corner Bench is a perfect addition to make for our outdoor this Summer. Recycle headboard into this practical corner bench for dining room, your garden and patio.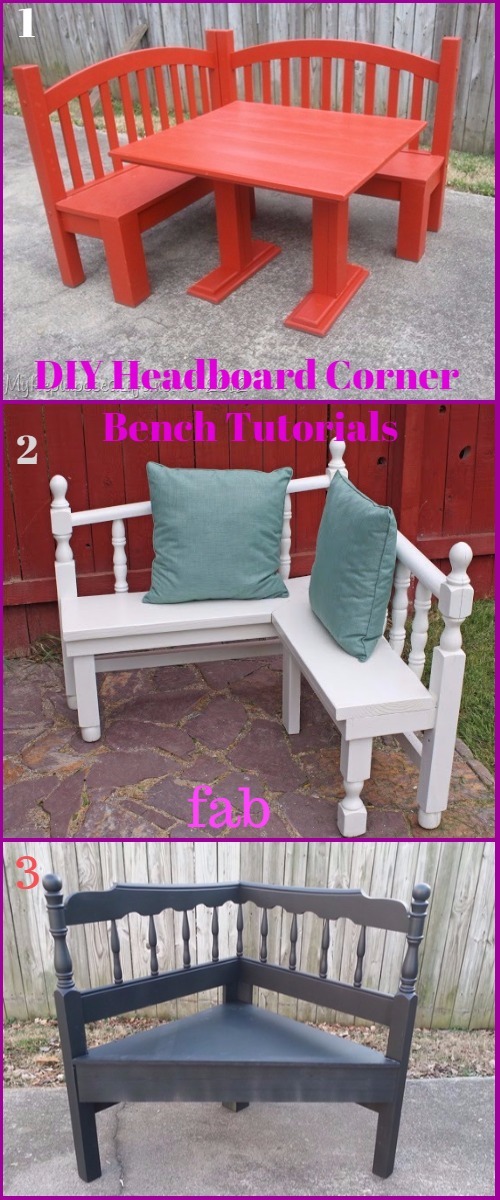 Gail of My Repurposed Life always shares with us inspiring re-purpose projects from old furniture which help us turning those old pieces into treasure again. She shares a bench from a curbside dresser as we featured before, and today we are going to share her brilliant DIY corner bench and table set that she made from an old bed's headboard and footboard. While Gail's projects do require some carpentry skills and tools, they are generally manageable and her step by step instructions are clear and well-documented for us to follow.
Learn how from the link: Myrepurposedlife – Kids Corner Bench Instructions
Tthis corner bench could be just the thing for outdoor or indoor seating. I have the plan already to sand and paint the color bright for our patio, or maybe decoupage some flowers over table to match with our flower beds there.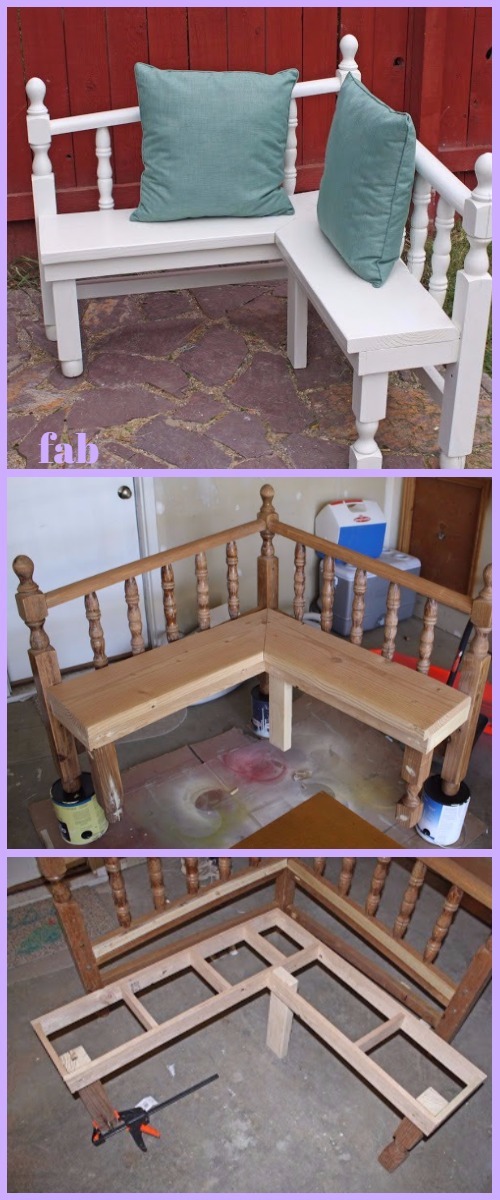 You'll need lumber and tools for this one, so it's fairly advanced but what is life without a challenge or two? You can see how it was done at Running With Scissors.
When kids grow up, and we have to change their toddler bed, while give them to goodwill or deal through yard sell is somewhat a pity, while reclaiming them by follow these simple step-by-step process explained in this link and you will be able to make an absolutely new piece for your home and garden.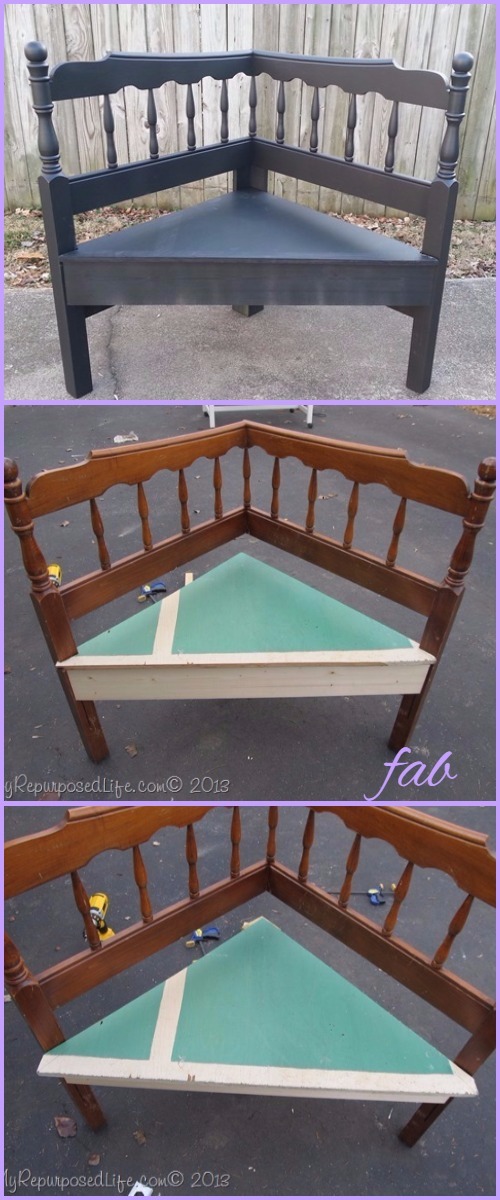 Any inspirations you got, just click on the link below to create your own: Myrepurposedlife.com, and don't forget the DIY Ideas to Repurpose Old Cribs if you have old one idle in garage.