Gardening should be something both easy to make and fun to enjoy. With some creative arrangement and artistic painting, you can turn the plain clay pots into something fairy magic for an appealing garden decoration. Clay Pot is one most common planters for us to use in gardening, and I have shared a fabulous collection of 20+ Terra Cotta Clay Pot DIY Project for Your Garden. With some drill and wire, you can turn plain flower pot into a decorative horse planter. This is the cutest horse I've ever seen! I'm going to make this as soon as I can! There are several ways to design a clay pot horse. You can choose what color you want your horse decor to be. You can use yarn for the mane and tail but real plants look great, too! Some people really enjoyed that they even added accessories. Take a look at various versions from our album below and be inspired to create your own clay pot horse!
You may love: DIY TerraCotta Clay Pot Fountain Projects Tutorials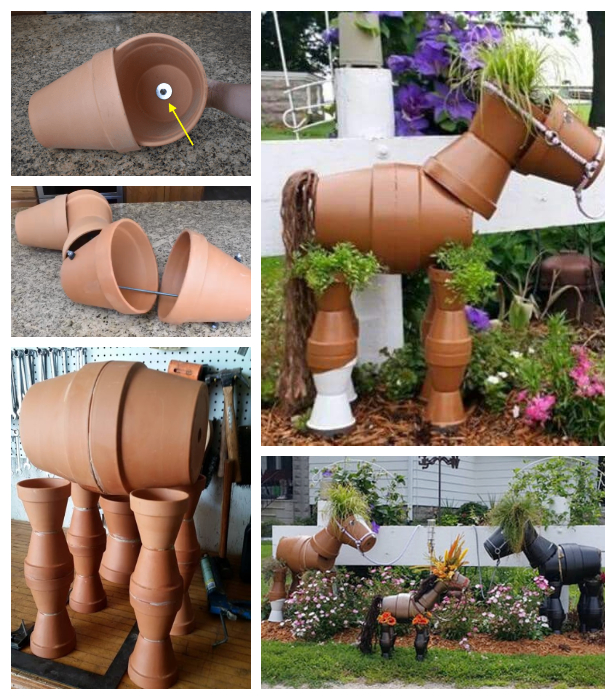 Click the link here for the step by step tutorial: How to Make Horses From Clay Pots
Tiffany from teediddlydee shares with us the detailed step by step tutorial on how all the tools used, how to drill, connect the pots and add the mane, and plant your flowers to make your cutest clay horse alive! Be sure to head over with the link below for the tutorial.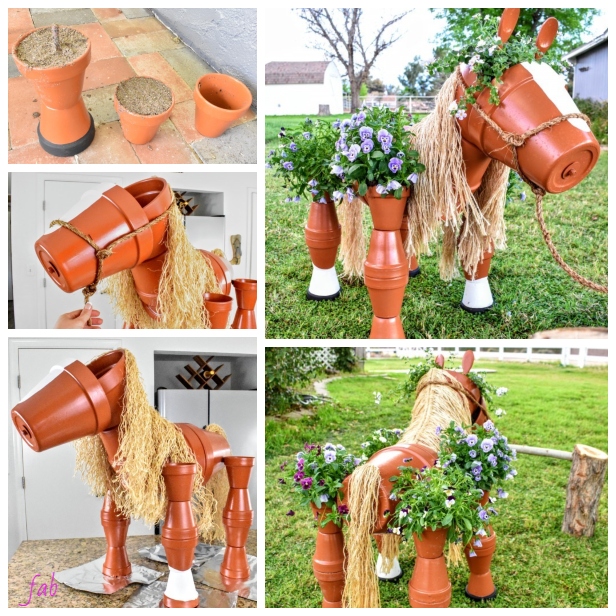 Here are more inspirational craft ideas you can create with your own imagination, with different color, stand or sitting horse will be both good to decorate your own whimsical garden.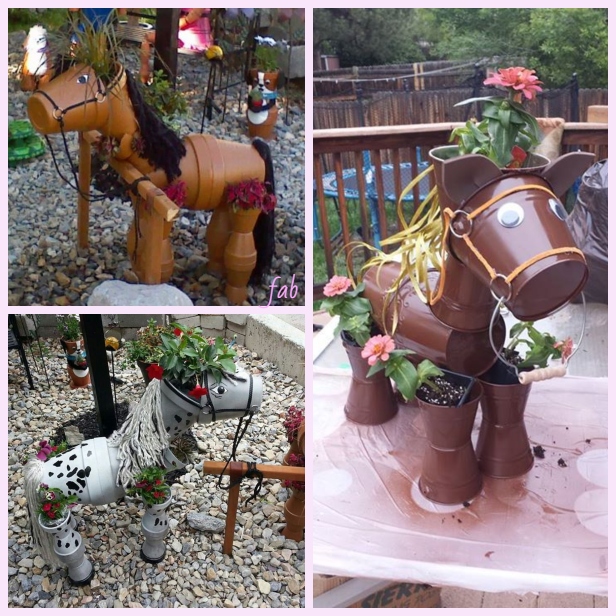 And I am sure you can make it easier or create them into zebra, or other animals.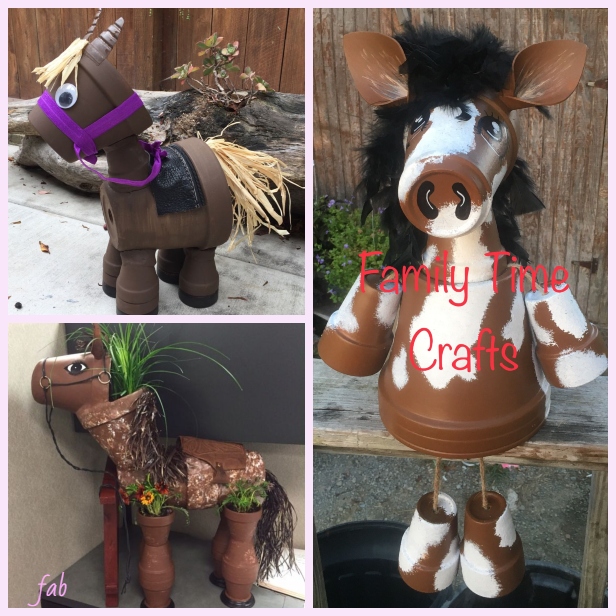 Be sure to check out more clay pot crafts to a fun Terra Cotta Clay Pot DIY Project for Your Garden.